Frameline45, the Bay Area's annual LGBTQ film festival, is now underway and continuing its tradition of spotlighting regional stories and Bay Area filmmakers.
This year's lineup, most of which is available via Frameline's streaming platform and/or at drive-ins and theaters, is flush with local talent.
Pass the Remote checks out the choice pickings with Bay Area connections.
For a full program and to purchase tickets, visit https://frameline.org/festival.
---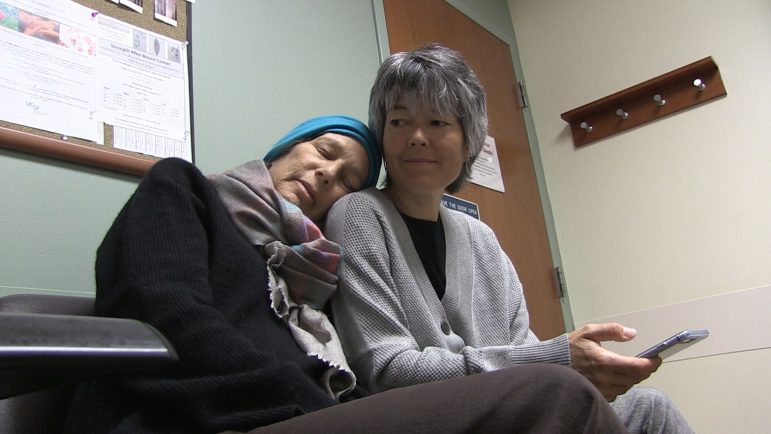 "Prognosis: Notes on Living": When late San Francisco documentary maker Debra Chasnoff received the devastating news that she had Stage IV breast cancer, she decided to turn the lens on herself and her wife, Nancy, her adult sons and her extended family. The result is heartbreaking to watch, but "Prognosis," receiving a world premiere, is also a life-affirming reminder to cherish what we have. It's also candid and realistic, showing the Oscar-winning Chasnoff cycling through bouts of anger and depression and even finding liberation about "letting go of the future." It's a moving testament from Chasnoff and co-director Kate Stilley Steiner, and one you won't forget. (Note: The free world premiere screening starts at 4 p.m. Saturday. Encore screening at 4 p.m. June 26. Tickets are required: https://www.frameline.org/festival/film-guide/prognosis-notes-on-living)
---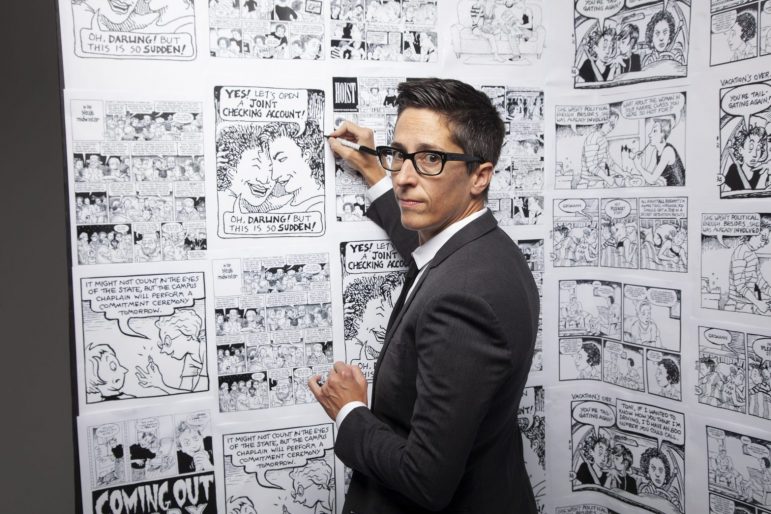 "No Straight Lines: The Rise of Queer Comics": Oakland filmmaker and Peabody Award winner Vivian Kleiman brings historical perspective to this illuminating and entertaining documentary on groundbreaking LGBTQ comics creators and a generation of new voices. From insightful interviews with the late/great Howard ("Stuck Rubber Baby") Cruse and the great Alison ("Fun Home") Bechdel, Kleiman looks at obstacles thrown in their paths and how they cleared those hurdles and removed barriers. (Streaming tickets, https://frameline.org/festival/film-guide/no-straight-lines-the-rise-of-queer-comics-(streaming), and in-person screening tickets for 6:30 p.m. June 27 at the Castro, https://frameline.org/festival/film-guide/no-straight-lines-the-rise-of-queer-comics-(in-theatres))
---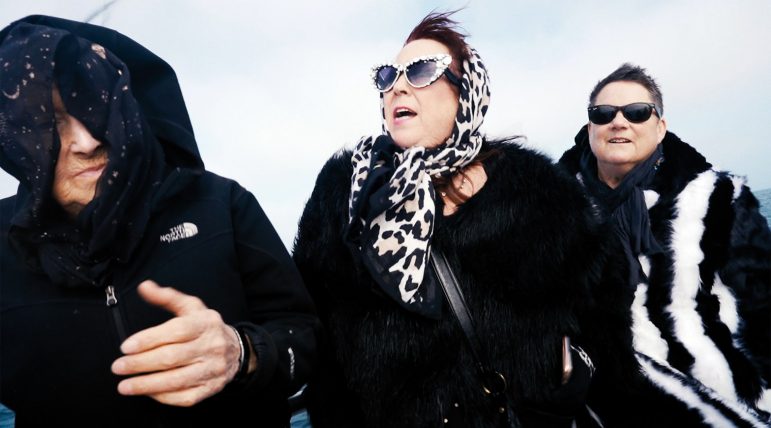 "Genderation": Monika Treut revisits the gender-fluid Bay Area residents she first featured in her enlightening 1999 documentary "Gendernauts" where she discovers what many who live in San Francisco are experiencing: a love-hate relationship with a changing city that was once so instrumental in their transformations. Treut's lovely feature checks in with Annie Sprinkle, Sandy Stone, Susan Stryker, Stafford and Max Wolf Valerio as they confront skyrocketing Bay Area prices while growing older. And even though they face new challenges, they remain undaunted in their resolve to make the world a better place. (Tickets are at rush: 3 p.m. Sunday at the Roxie, https://frameline.org/festival/film-guide/genderation)
---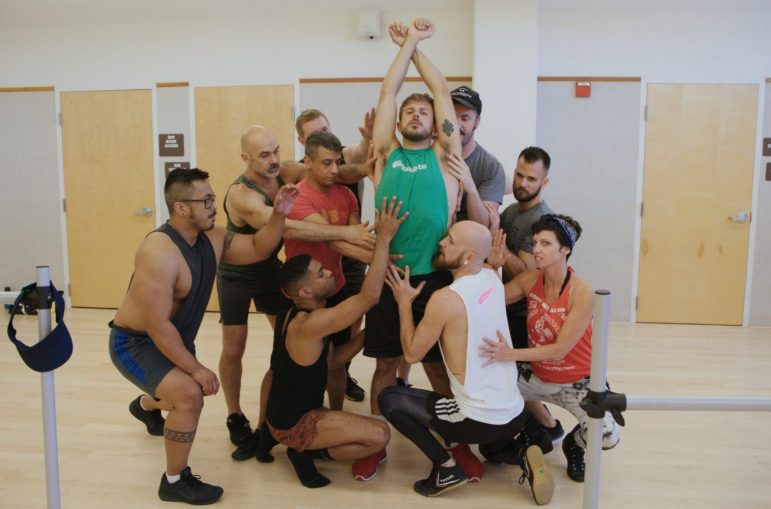 "Baloney": What are the secret ingredients that go into San Francisco's saucy, ribald and mostly all-male gay revue show "Baloney" that turn it into such a Bay Area treat? As Joshua Guerci's peppy documentary illustrates — equal measures of creativity, commitment, costume changes and rehearsals. Of course, there's behind-the-scenes drama, too — including a last-minute performer bowing out. But as "Baloney" demonstrates, the show indeed must go on. Just ask "Baloney" linchpins Michael Phillis and Rory Davis and their dedicated cast. Sit back and just let the boys — and one woman — entertain you. (Rush tickets only: 6 p.m. and 8:30 p.m. Sunday at the Roxie: https://frameline.org/festival/film-guide/baloney)
---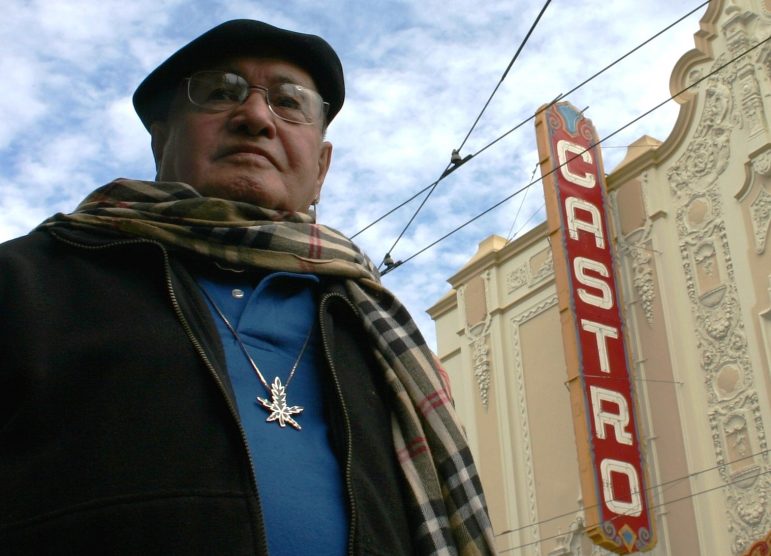 "Nelly Queen: The Life and Times of José Sarria": Have a limited amount of time? Be sure to put this sweet, fascinating nostalgic dive into the life and influential ties of Sarria, a San Francisco drag performer who was an LGBTQ trailblazer and the first out gay person to run for office, high on the list. Director Joseph R. Castel was a friend of Sarria, and that closeness proves to be an asset in "Nelly Queen" as it provides a sentimental but complete overview of one of the Bay Area's unsung heroes — someone who delighted crowds at San Francisco's gay Black Cat bar and became a fixture as the "widow" of the Bay Area's notorious Emperor Norton. Bay Area history lovers will eat it up. (Available to stream Thursday through June 27: https://frameline.org/festival/film-guide/nelly-queen-the-life-and-times-of-josand233-sarria)
---
"Raw! Uncut! Video!": This sexually explicit documentary immerses us into the fetish world of Palm Drive Video, a rough, raw line of films that explored sexuality and was based in Sonoma County. Ryan A. White and Alex Clausen's documentary is made up of porn clips as well as interviews with some of the stars and Jack Fritscher and Mark Hemry, who launched Palm Drive Video in 1984. (Available to stream Thursday through June 27: https://www.frameline.org/festival/film-guide/raw-uncut-video)
---
"Homegrown": If you're hankering for the ultimate Bay Area film experience, check out Frameline's annual collection of Bay Area shorts. The six here vary in length and include: "Dennis: The Man Who Legalized Cannabis," "Bayanihan & Resilience," "Blackness Is Everything," "Sensorium," "Surviving Voices: The Substance Use and Recovery Community" and "Beakman & Jok." (Screening 11 a.m. June 27 at the Castro in S.F., https://www.frameline.org/festival/film-guide/homegrown-(in-theatres), and available to stream Thursday through June 27: https://www.frameline.org/festival/film-guide/homegrown-(streaming))
---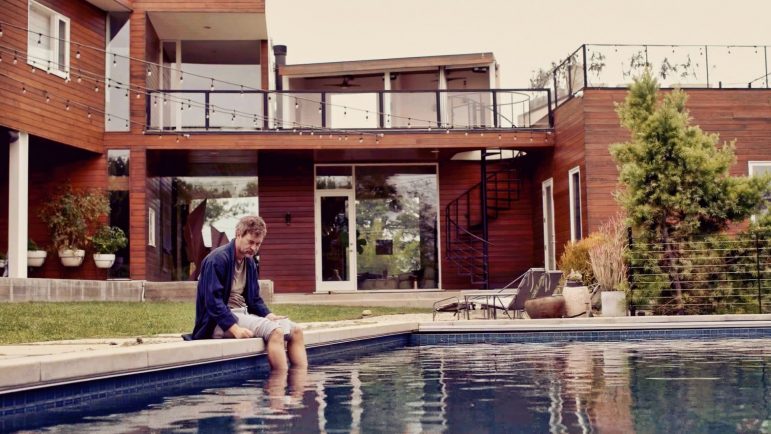 "Language Lessons": Natalie Morales pulls triple duty in this engaging and moving debut feature, serving as co-star, co-writer and director. She plays Cariño, an online Spanish language teacher whose latest student is Adam, a wealthy gay Oakland resident (Mark Duplass, who also co-wrote the smart screenplay). A tragedy draws the two closer and then apart. It's a wonderful two-hander that wraps things up just a bit too tidily. (Available to stream Thursday through June 27: https://www.frameline.org/festival/film-guide/language-lessons)
---
"A Sexplanation": San Francisco filmmaker Alex Liu investigates why Americans are so hung up about sex, from not talking about it to being ashamed about their desires. In this candid documentary, Liu opens up about his sex life, and even asks his parents about their own. What might sound tawdry is far from it, as Liu talks to experts — including Stanford University's adolescent psychologist Lisa Medoff — about adopting a healthy view of sex. It received a world premiere at this year's Cinejoy festival. (Available to stream Thursday through June 27: https://www.frameline.org/festival/film-guide/sexplanation)
---
"Up Close and Personal": In this annual collection of shorts, you'll find two with Bay Area ties: San Francisco filmmaker William J. Zang's personal reflection on life during COVID-19, "The Leaf," and Danny Navarro's "My Neighbor, Miguel" about a 72-year-old artist reflecting on time spent in San Francisco during the AIDS epidemic. (Available to stream Thursday through June 27: https://frameline.org/festival/film-guide/up-close-and38-personal-x8014)