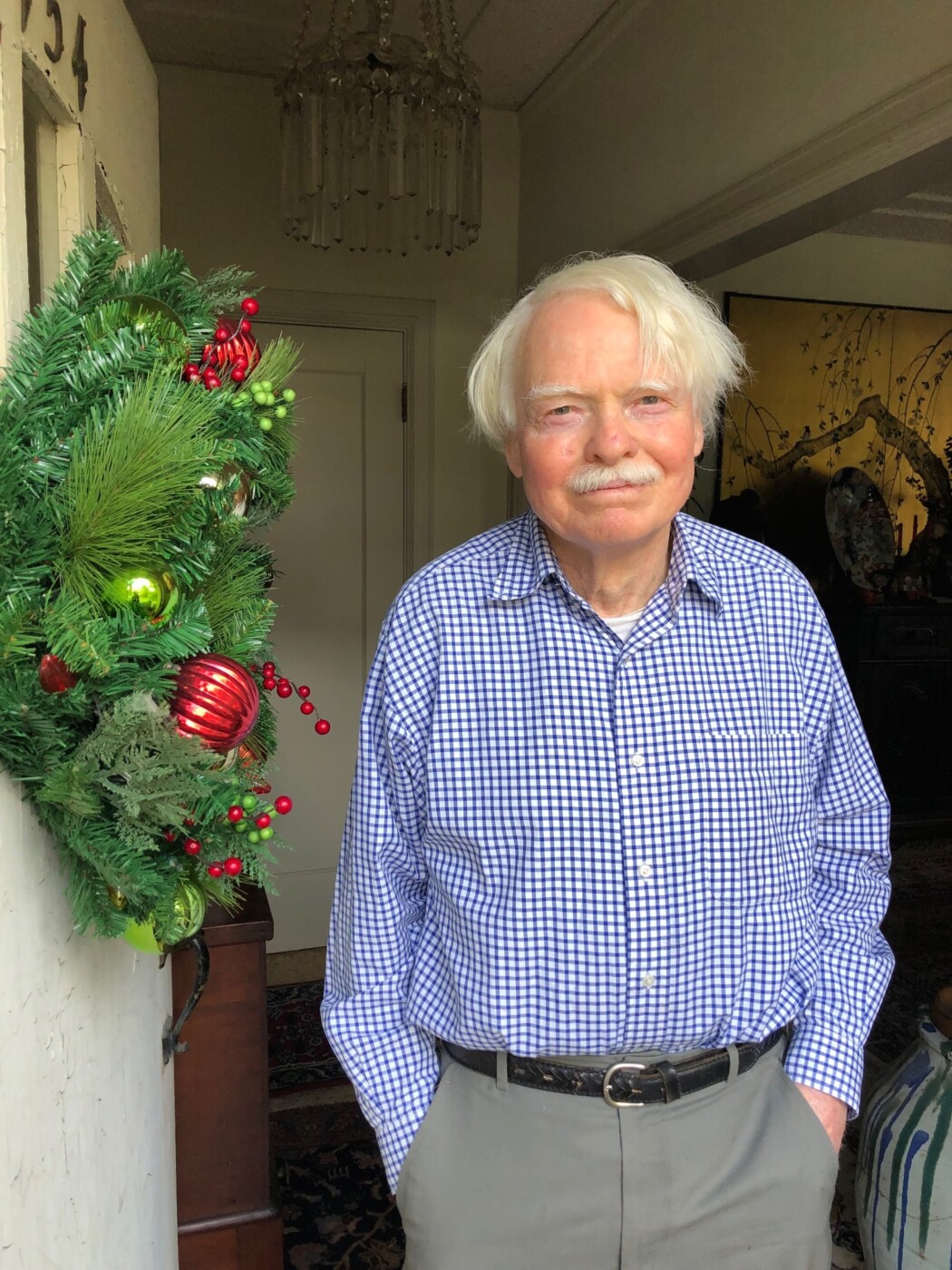 One afternoon in 2019 longtime Ronada Avenue resident Bill Ruth invited the Exedra into his home. Piedmonters may remember Bill as the smiling, white-haired guy guiding his 1937 Plymouth down Highland Ave every July 4th in the car parade. Bill's Ronada neighbors knew him for not only for his love of classic machines like the Ferrari he kept in his garage, and the boat and sidecar motorcycle he sometimes parked in front of his house, but also for his smiling face and vast knowledge of stocks, fine art, automobile engines and much more. Bill was a regular at the Ronada Ave summer block party. He was an excellent conversationalist, and a brisk walker who liked to make a loop through Dracena Park every day around dusk. So it was sad news for his friends on Ronada as well as his friends all over the world when Bill's daughters Erin and Kerry announced that Bill had passed away in March at age 82.
Bill was a 1956 grad of Piedmont High where he ran track and played on the golf team. He attended Cal, and had his education interrupted by the Vietnam war where he captained a Swift boat as a Navy lieutenant. He then returned to Cal to get his MBA. In the late 1960s he launched a successful career as a financial consultant and real estate developer. The day he and his wife, Light, moved into their Ronada Avenue home, they parked their VW bus in the driveway with its tail end blocking the sidewalk. "Piedmont police must have thought we were hippies just passing through," Bill remembered. He came out to find a $50 parking ticket stuck to the windshield.
But Bill would remain in Piedmont, enticed by its charms. That day in 2019, as he showed us pieces of art and memorabilia he had collected during his travels in the Far East, he explained what kept him in Piedmont for so many years. "In Piedmont people have always been there for my family and me in important ways. During the Oakland Hills fire in '91, I was at home and saw smoke coming over Mountain View cemetery. My brother and I drove up the hill to my parents' house to see if they were OK, and there were embers flying in the air setting everything on fire. It looked like the end. But there was a Piedmont police officer on the roof of my parents' house, watering down the shingles with a hose. He saved the house. I'll never forget that. We still own the house today. That's the kind of spirit I see in Piedmont today."
Bill is survived by his wife, Light, his daughters Kerry and Erin, and two grandchildren.