When Aidan Mitchell was 7 years old, his family signed him up for T-Ball. It was an inauspicious beginning.
"I was kind of forced to play it," he said. "I would run off after striking out. I would run off for 15 minutes."
For Mitchell, things got better quickly. Baseball became his favorite sport. The Piedmont High School senior will continue his career at Menlo College in the fall.
Mitchell was born in Auburn and moved to Southern California as a young child. He was active in several sports.
"I played a lot of different sports," he said. "Baseball was the one I kept up with the longest. Basketball, volleyball, football and soccer. I think baseball has always been my favorite because I've been playing it the longest."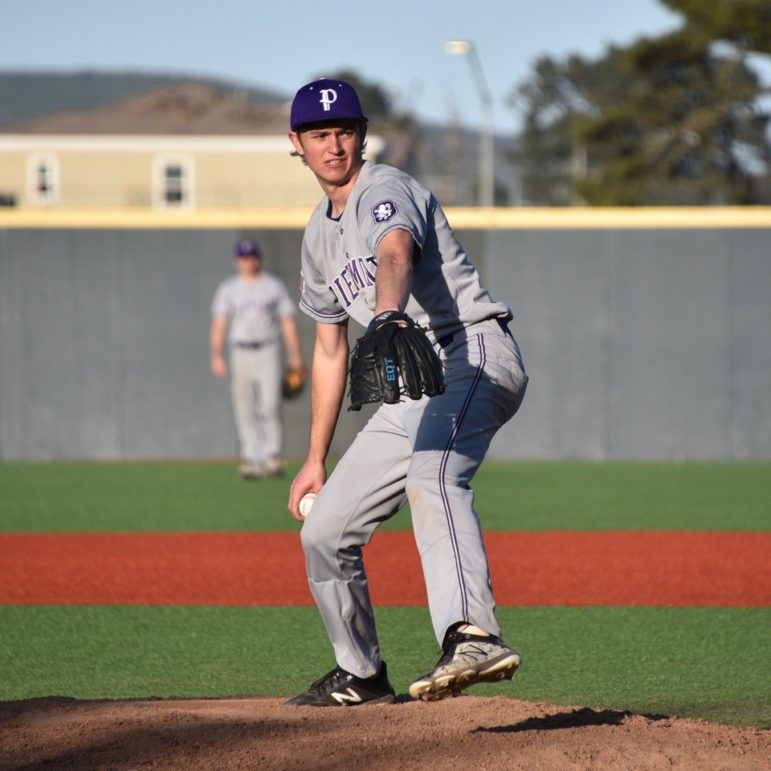 Mitchell's family moved to Switzerland for five years, where he played on a team with much older players.
"I played for a National league team there with a bunch of college players," Mitchell said. "I think the oldest guy was in his 50s. I was 15, 16. The youngest guy was me."
Two years ago, the family moved back to California and Mitchell joined the Piedmont High School team. For most of his life, he had played shortstop. But with the Highlanders, he concentrated more on pitching, with a little time in the field thrown in. He also started throwing sidearm. The right-hander has been able to have success now that he drops down into a three-quarter slot.
His velocity isn't overwhelming – probably 78-80 miles per hour, "depending on the day."
But as his senior year progressed, he began to look at playing in college.
"I started really late," he said. "Most people start when they are a junior or sophomore. I started mine in the middle of my senior year."
He used a website platform called Next College Student Athlete (NCSA), which attempts to connect prospective college athletes with coaches.
"I sent a bunch of college coaches my video," Mitchell said. "I had some coaches spread the word for me as well."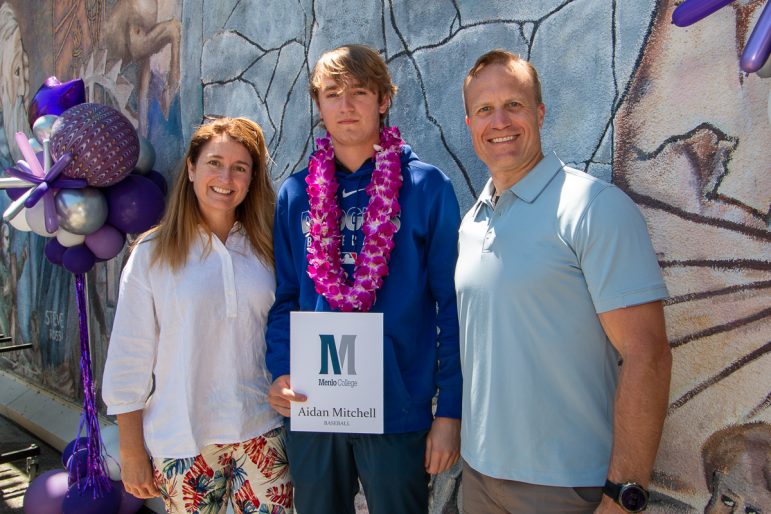 Menlo College was one of the schools Mitchell was targeting. One that showed up through the portal was William Jessup University in Rocklin, not far from where Mitchell was born. Other out of state schools showed interest as well.
Mitchell eventually decided he liked Menlo College.
"I'm going to do business," he said. "It's a small business school so I want to take advantage of that."
He made his decision in March and is quite happy.
"I was really nervous because I really wanted to play," Mitchell said. "Once I got into school I was really excited."
Photos by Julie Moll and Julie Reichle