Literature lovers are primed at the pump for live events, but most independent booksellers are moving slowly with necessary caution to protect both staff and customers as in-store shopping increases. Which means virtual presentations are largely the norm and continue to offer extraordinary access to headline-making, best-selling authors and book events. Here are June's highlights, with encouragement to keep your online eyes open for additions in weeks to come!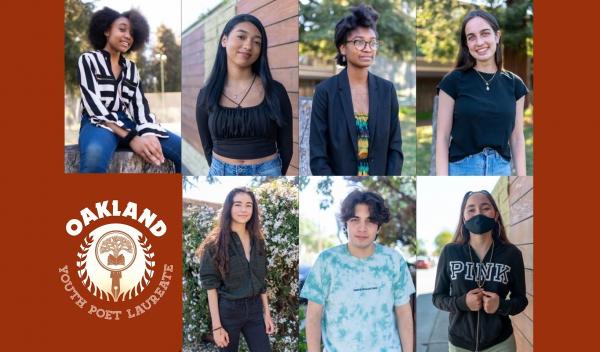 Oakland Public Library | Oakland Youth Poet Laureate Announcement & Performances | June 4 @ 7:00pm
Live on Facebook, the library celebrates the tenth Oakland Youth Poet Laureate with the announcement of the 2021 Oakland Youth Poet Laureate and Vice Oakland Youth Poet Laureate. Seven 2021 Finalists will perform original and past works following introductory videos made available through links on the library's website in advance of the event. The finalists include Anna Chard, Dara Kashayar, Kaylan Black, Maya Looney, Myra Estrada, Nadia Elbgal and Siara Edmond. Viewers do not need a Facebook account to watch the event.
June 4 | 7:00 pm | Virtual | www.oaklandlibrary.org/teens/events-programs/youth-poet-laureate-program
---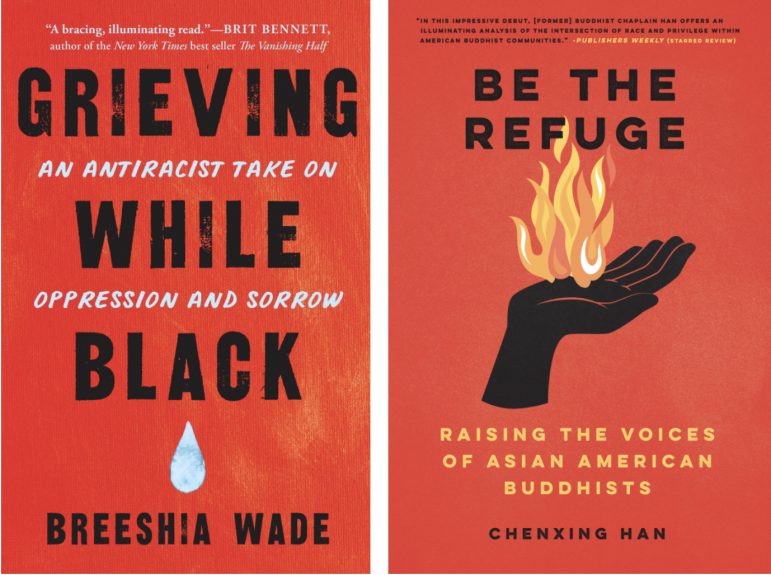 Green Apple Books on the Park, Virtual Event: Chenxing Han and Breeshia Wade | June 10
Breeshia Wade and Chenxing Han discuss their books, Grieving While Black and Be the Refuge in a one-hour free webinar on Zoom. Acknowledging that grief has played a starring role during the pandemic, the writers expand the notion to examine connections to racism, sexism, end-of-life and generational trauma and more. Through the mind and experiences of Wade, a birth doula and chaplain, and under the mighty, graceful writing hand of Han, who brings Buddhist concepts minus tropes and stigmas and the perspectives of young Asian Americans to her new book, there are deeply effective lessons in healing and hope. Clear focused and compassionate, their examinations make this a special event.
June 10 | 6:00 – 7:00 pm | Virtual | greenapplebooks.com/event/virtual-event-chenxing-han-and-breeshia-wade (click HERE to join Zoom.)
---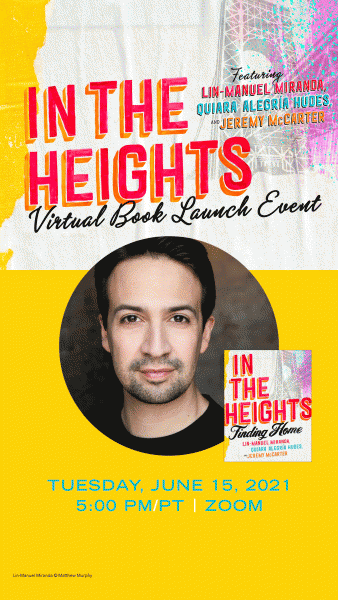 The Booksmith: Launch for Lin Manuel-Miranda, Quiara Alegría Hudes & Jeremy McCarter | In the Heights: Finding Home | June 15
This ticketed event co-hosted by Booksmith marks the virtual launch of In the Heights: Finding Home. The new book and this livestream event reunites Hamilton-creator/star Miranda with Jeremy McCarter, co-author of Hamilton: The Revolution, and Quiara Alegría Hudes, the Pulitzer Prize–winning librettist of the Broadway musical and screenwriter of the film.
The three featured speakers hold a conversation on creativity, community, and finding home in Washington Heights, the location in which the book and Broadway musical and film take place. Each ticketed admission includes a hardcover copy of the book and complimentary postage anywhere in the US. If you happen to know more about Hamilton than you do about Miranda's earlier, and also spectacular, Latin music-infused In the Heights, this is the perfect opportunity to get an inside look.
June 15 | 5:00 – 7:00 pm | Tickets: booksmith.com/event/in-the-heights
---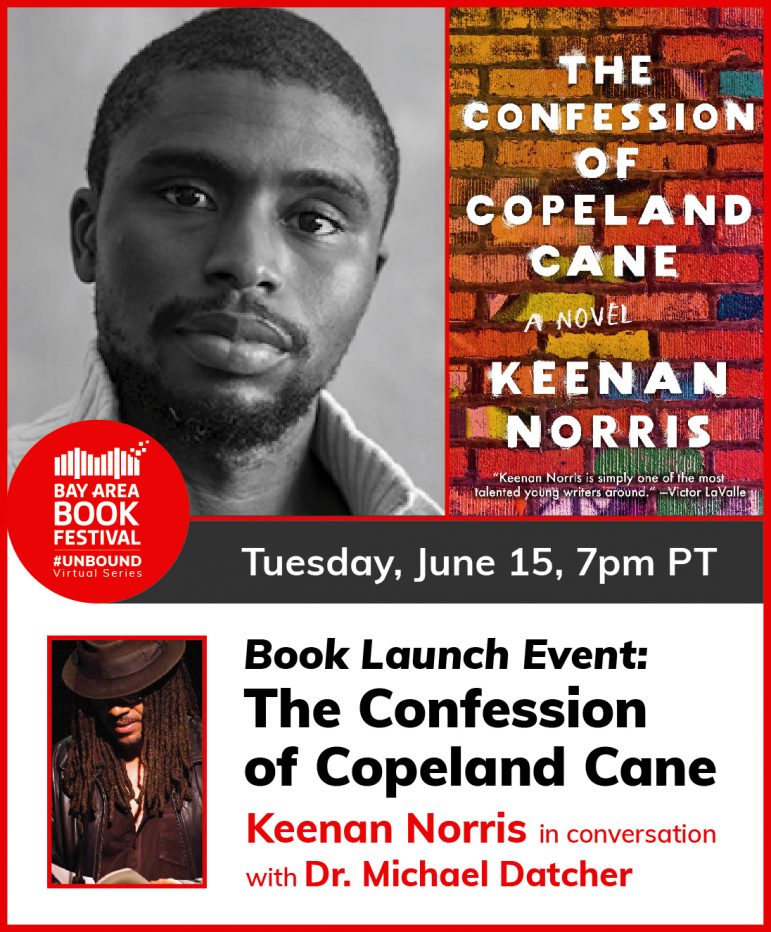 The Bay Area Book Festival Unbound – Book Launch Event: The Confession of Copeland Cane, with author Keenan Norris in conversation with Dr. Michael Datcher | June 15
Oakland-based author Keenan Norris' new novel bristles with East Bay energy. Set in East Oakland, protagonist Copeland Cane V is a contemporary teenager whose family faces eviction from their apartment. Property developers are overtaking Oakland as the Soclear Broadcasting conglomerate implicates residents as potential participants in domestic terrorist movements. Cope's coming of age story, gentrification, racism and American history merge in Norris' skillfully rendered prose. The festival partners with the Museum of the African Diaspora for this event that features Norris in conversation with polymath Dr. Michael Datcher, who penned the New York Times bestselling novel Raising Fences: A Black Man's Love Story. Admission is free, but you must register to receive the watch link. Each ticket includes private access to the event recording for 10 days following the live event. The Confession of Copeland Cane is available for purchase at the MoAD Bookstore.
June 15 | 7:00 – 8:00 p.m. | Free | baybookfest.org
---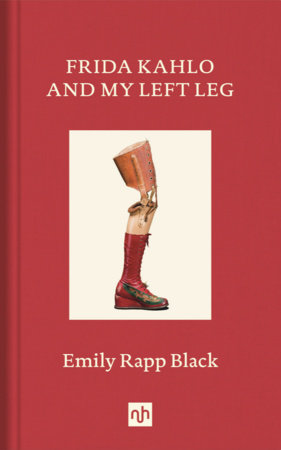 Pt. Reyes Books – Virtual Event: Emily Rapp Black and Matthew Zapruder | June 23
Emily Rapp Black is joined by Piedmont-based poet Matthew Zapruder in a discussion of her new book, Frida Kahlo and My Left Leg. Rapp Black is the author of Poster Child: A Memoir and The Still Point of the Turning World, a New York Times bestseller. Her work has appeared in Vogue; The New York Times; Time; The Wall Street Journal; O, The Oprah Magazine; and the Los Angeles Times. She is the nonfiction editor of the Los Angeles Review of Books and currently an associate professor of creative writing at the University of California, Riverside. Zapruder is an associate professor in the Saint Mary's College of California MFA program and English department and has served as editor of the poetry page of the New York Times Magazine.
Black's book was inspired by Frida Kahlo's painting The Two Fridas. The two women, who never met but are joined in life experiences, developed life-long practices of hiding their physical limitations from the world. Rapp Black in viewing Kahlo's painting and learning her history, formed an irrevocable bond with the artist. In her new book, Rapp Black tells of losing her infant son to Tay-Sachs, giving birth to a daughter, and learning to accept her body. She and Zapruder will explore the depths of self-discovery and the ways in which art and time lead to acceptance, strength and resilience.
June 23 | 7:00 – 9:00 pm | Free | Virtual | www.ptreyesbooks.com