Having grown up in Brazil, Rafaella Gomes's parents weren't exposed to fencing until their daughter was in fourth grade. In fact, her parents had never heard of the sport. The family was living in the United States when that changed.
"At the beginning of fourth grade, my school held an activities fair," Gomes recalled. "When I walked into the room, I was immediately drawn to the pile of swords atop a collapsible table."
Gomes started taking lessons, in a small gym attached to a church.
"The coach thought I had potential, and when I moved from Georgia to California a year later, she sent me to the Massialas Foundation," Gomes said. "Soon enough, I was practicing four days a week, cross-training three days a week, and competing every other weekend."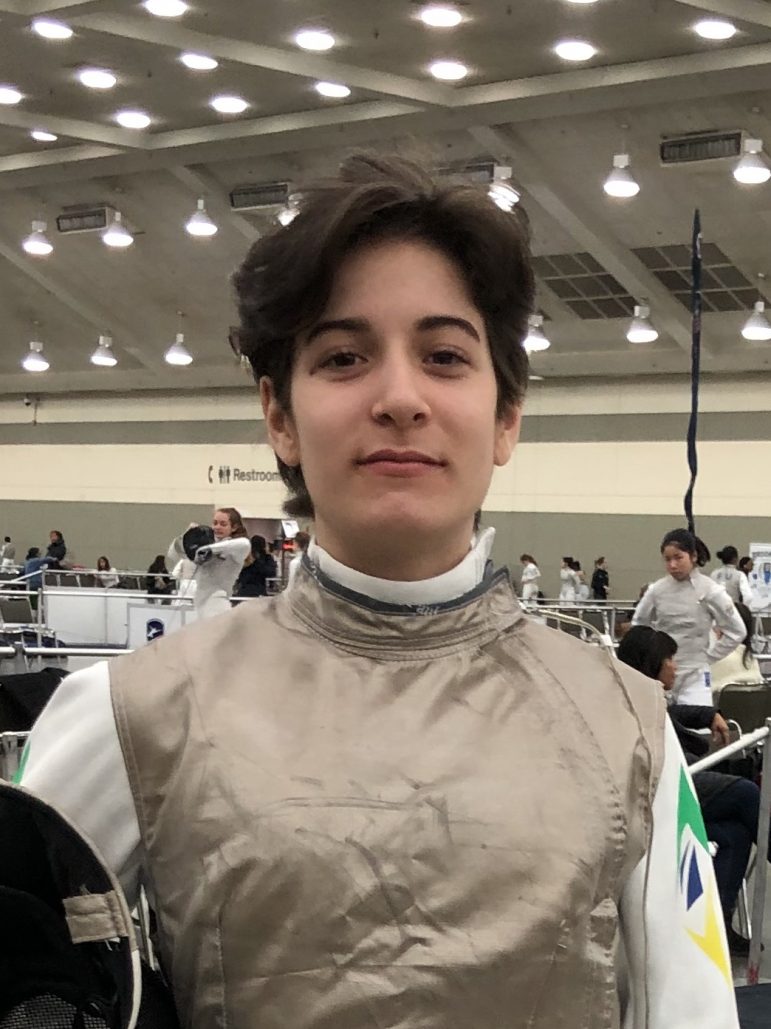 Nine years later, Gomes has signed on to compete at the University of San Diego. The recent Piedmont High School graduate is looking forward to competing on the collegiate level.
"The UC San Diego team culture is fantastic, and head coach Juan Ignacio Caldéron is dedicated to developing the team," she said. "I look forward to working with him and the rest of the fencers."
Gomes said there were a lot of reasons beyond the table of swords she fell in love with fencing. She had danced for several years, tried the violin, and swam every summer.
"Some people refer to fencing as the physical chess," she said. "During a match, I am constantly observing and analyzing my opponent, anticipating what they will do and setting up traps for them to fall into. My opponent is doing the same to me. Unlike chess, though, fencing is a fast paced, high adrenaline sport. The combination is riveting, just a lot of fun. Fencing demands my complete mental and physical focus, in a way nothing else ever has."
Gomes has worked her way up through the various age categories – Y10, Y12 and Y14. She has competed at regional events where she earned enough points to moved up to national events. The San Francisco Massialas Foundation, where Gomes trains, produced three of the four California fencers that have qualified for this year's Olympic team.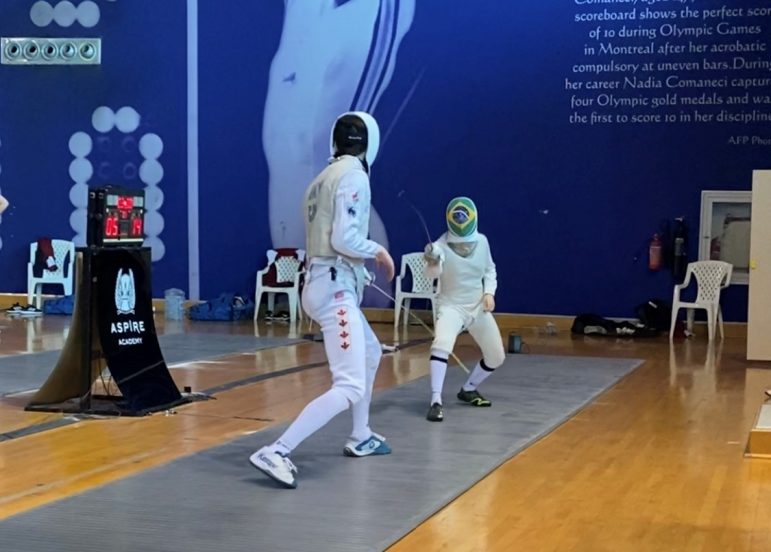 Gomes currently is in the Junior category (for up to 20 year olds) and in Division 1. She was ranked 49th in JNR and 52nd in Division 1 prior to the pandemic disrupting the tournament schedule.
Internationally, Gomes competes for Brazil. She will be traveling there this summer to compete in her ancestral homeland for the first time. Representing Brazil, she finished 26th in a JNR World Cup tournament in San Jose in January, 2020. A month later, she finished 14th at the under-17 Marathon Fleuret Challenge CEP in Paris.
This past April, she went to Doha, Qatar for the first post-pandemic international competition.
"Doha was an extraordinary experience, a true privilege," she said, adding that it was her first senior (SNR) event. "The best foilists in the world were there, fighting to qualify for Tokyo. Doha also gave me a sense of the work ahead of me in order to achieve my goal of becoming an Olympic athlete."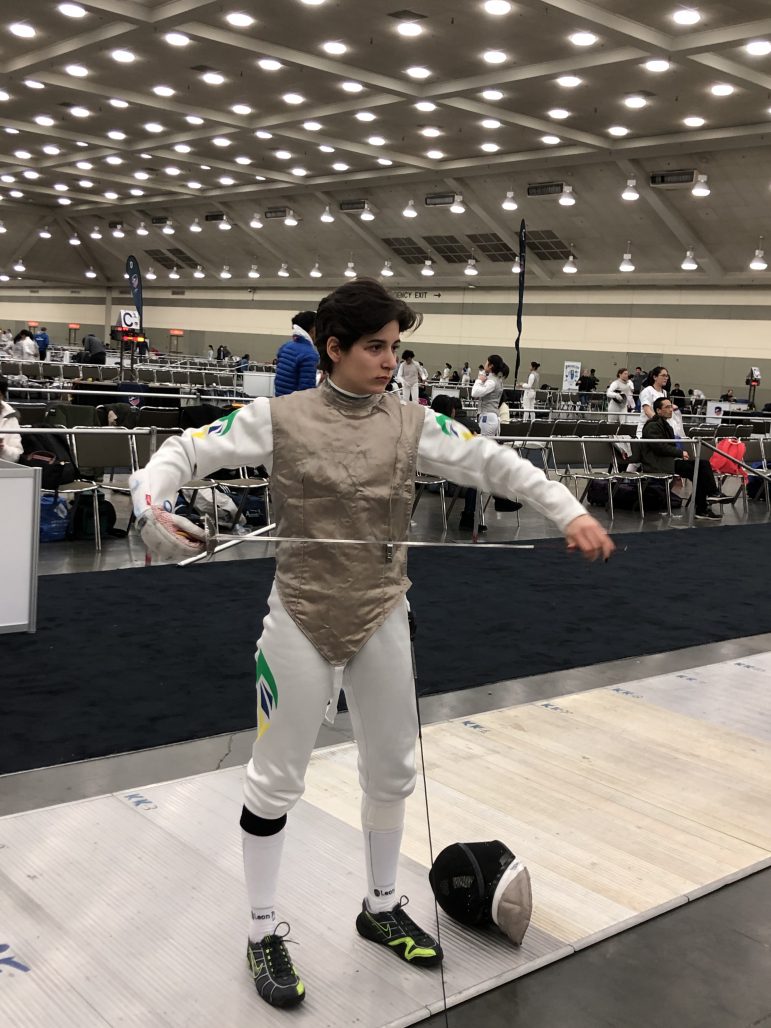 At UCSD, Gomes will join a program that placed seventh in the NCAA Championships in March.
And she will continue to compete in the sport she fell in love with in fourth grade.