It's safe to say that recognition of Juneteenth has increased substantially over the past year. The commemoration of the Union Army's June 19, 1865, General Order No. 3 — in which enforced President Lincoln's 1862 Emancipation Proclamation and ended slavery in Texas, the final hold-out state — is usually only marked by a limited number of events of various scale across the country. Despite its historical significance, the day has never had the prominence of Martin Luther King, Jr., Day or Kwanzaa.
However, the events of 2020, for better and for worse, shone a light on Black history, culture and traditions to a near-unprecedented degree. So prominent was this recognition that just this week the U.S. Congress voted to make Juneteenth a national holiday.
Although only a few Bay Area counties had already made the declaration, the Bay has a long history of celebrating Black history, nurturing Black activism and observing Black traditions. Juneteenth fits all three descriptions. With many of California's COVID-related restrictions vanishing this week, there's no shortage of virtual and (responsible) in-person events to celebrate the holiday.
Here are some choice events worthy of your time and attention.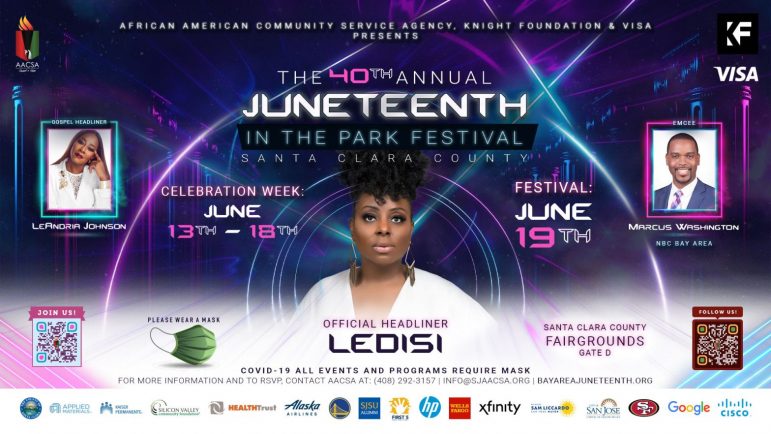 "The 40th Annual Juneteenth in the Park Festival – Santa Clara County" (Various locations and online, now through Saturday, free): It was no surprise that Santa Clara became the first Bay Area county to legally recognize Juneteenth, as the annual San Jose-based festival has been a go-to event since 1981. With the loosening of statewide restrictions comes a return of the large crowds to the fest. All week, online and in-person events include panels by politicians and business-owners, and Saturday's in-person festival at the Santa Clara County Fairgrounds — 344 Tully Road, San Jose — features an eclectic variety of large and small vendors, live music and a headlining performance by Oakland-raised Grammy-winner Ledisi. The festival is open to the public. https://www.sjaacsa.org/juneteenth/home
"San Francisco Black Film Festival XXXIII" (Various times Thursday-Sunday, various locations, $25-$60): In 2020, the S.F. Black Film Fest was forced to cancel all of its screenings for the first time ever because of the COVID pandemic. What's worse, festival director Kali O'Ray suddenly passed, leaving the future of the entire festival in jeopardy. Fortunately, not only does 2021 see the return of the festival, but also the organizers' resolve has never been stronger. From Thursday-Sunday, they'll be holding in-person screenings (social distancing and mask mandates apply) for a new collection of independent films and documentaries by Black filmmakers. https://www.sfbff.org/
"A Celebration of Black Excellence ~ BBQ Thursday" (5 p.m.-10 p.m. Thursday, L Twelve Loft Space, 5701 International Blvd., Unit 12, Oakland, $65): As the founder and owner of the Oakland food service Rebel Fare, the up-and-coming chef simply known as Kirby is determined to prove that cuisine is just as important to community-building as it is to personal nourishment. Two days before Juneteenth, she'll be sharing her latest culinary accomplishment with a limited Oakland audience. The menu is scheduled to include a soul food menu consisting of smoked duck, barbecue beans, Aunt Opal's potato salad and special desserts, in addition to Rebel Fare-branded merchandise. Limited tickets are $65 each. https://www.eventbrite.com/e/a-celebration-of-black-excellence-bbq-thursday-tickets-155900345129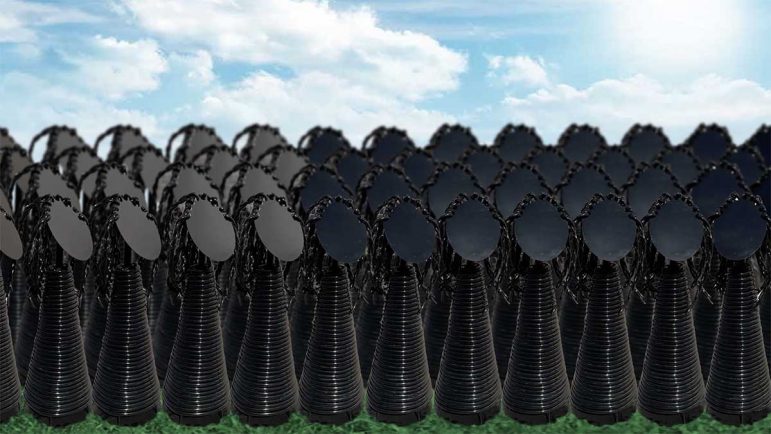 "Monumental Reckoning Sculptures" (5:30 p.m. Friday, Bowl Drive, Golden Gate Park, San Francisco, free): Last June, protestors toppled the Golden Gate Park statue of slave owner and "The Star-Spangled Banner" lyricist Francis Scott Key. On Friday, sculptor Dana King will unveil her latest work: 350 "ancestral sculptures" (representing the first 350 Africans brought to the United States as slaves) encircling the plinth that once held the Key statue. At the same time, the words "Lift Every Voice" — the title of the Black National Anthem by James Weldon Johnson — will be installed atop the Spreckels Temple of Music across from the plinth, in honor of what would have been Johnson's 150th birthday on June 19. The event is free and open to the public. https://www.monumentalreckoning.org/ (Watch the promotional video here: https://vimeo.com/533256187)
"Darker Gods at the Lake of Dreams" (Opening night 7-10 p.m. Friday, show runs 1-5 p.m. through Aug. 13, Betti Ono Gallery, 1427 Broadway, Oakland, free): Celebrated St. Louis artist Damon Davis has installed a new multimedia experience at Betti Ono Gallery in Oakland that includes visual art, textiles, film, music, writing and NFT art. Davis' "Darker Gods at the Lake of Dreams" is the second episode of his acclaimed Afro-Surrealist saga, a mythical parable about the Black American experience filled with deities and sacred spaces. Through his partnership with Betti Ono and virtual event space Arium, Davis brings his saga to both the physical and virtual worlds with an online exhibition that mirrors the physical one. Founded by Anyka Barber, Betti Ono Gallery is a Black woman-led arts gallery, venue, community space and store in Downtown Oakland. The show debuts with an opening night party on Friday, just in time for Juneteenth. https://bettiono.com/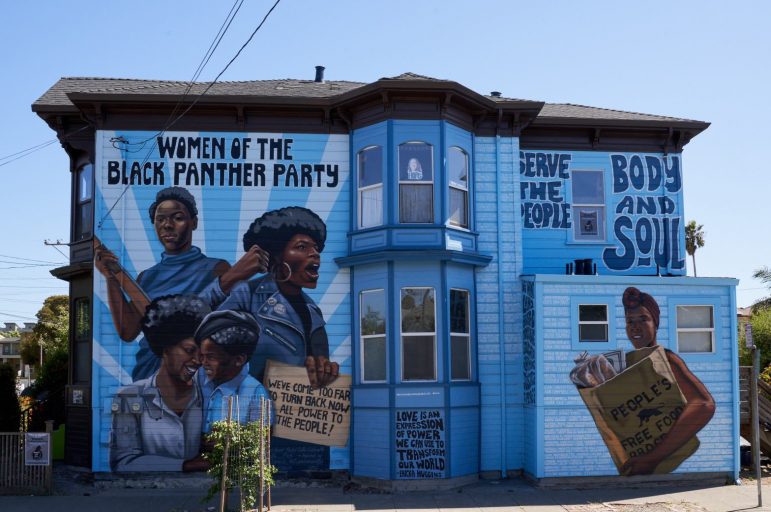 Online Juneteenth events by the Museum of the African Diaspora (11 a.m.-5 p.m. Saturday, virtual, free-$100): As one of the definitive authorities on the Black experience, the MoAD has lined up a daylong Juneteenth schedule meant to shine a light on often-overlooked Black American accomplishments. The day begins with the 11 a.m. roundtable "Rock 'n' Roll Heretics: Shredding While Black and Female," which highlights the groundbreaking work of Black female musicians in the history of rock music. This is followed by the 2 p.m. lecture, "A Celebration of African American Social Dances with Traci Bartlow," showcasing the unique Black American dances that moved from underground trends to worldwide sensations. The day concludes with the 4 p.m. panel "Juneteenth: Connecting the Historic to the Now," which will give a detailed history of the uniquely American holiday. All events are available free on Zoom with pre-registration, but donations are encouraged. https://www.moadsf.org/calendar/
"Mini Museum @ The Mural" (Begins Saturday for an unspecified short run, Fridays-Sundays, 831 Center St., Oakland, free-$12.50): The Black Panther Party was borne in the streets of Oakland and became one of the most important political groups in U.S. history. The West Oakland Mural Project — located near where BPP co-founder Huey P. Newton was killed — was founded to highlight the important work of the women of the Party. Now, the house adorned with the mural is being transformed into a short-term museum showcasing the Party's history. Intervals are 30 minutes, with only 5 people allowed at a time. Children under 12 and seniors over 65 get in free (general admission is $12.50), and all Black-identified patrons can book a free showing on the Juneteenth opening.
https://westoaklandmuralproject.org/pages/mini-museum-the-mural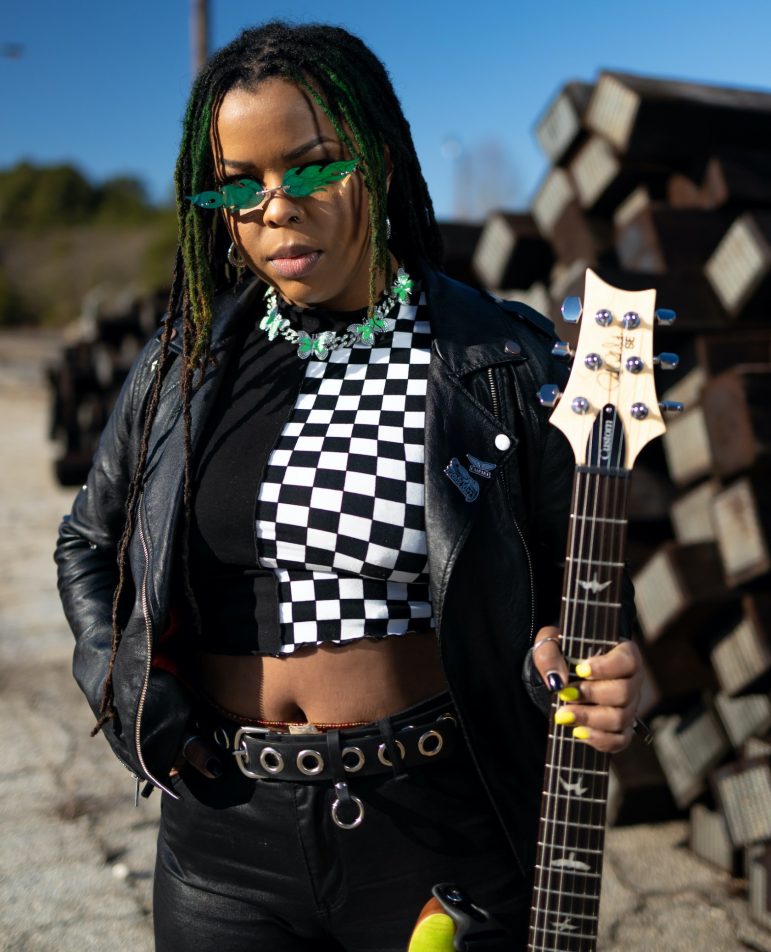 "Juneteenth at BVOH" (12:30-3 p.m. Saturday, Bayview Opera House, 4705 Third St., San Francisco, free-$20): The mainstay community space, Bayview Opera House, has been closed to performances during the length of the pandemic. Now, they're reopening their outdoor stage with a Juneteenth celebration of the diversity of the African and Black American experience. The event includes an "Afro-Centric Fashion Show" by Charleston Pierce and his students, music and dance (including jazz by Pat Wilder) and spoken word poetry. A limited number of free tickets are available, with all others paying $20. https://bvoh.org/
"Swagger Like Us Celebrates Juneteenth" (1-8 p.m. Saturday, El Rio, 3158 Mission St, San Francisco, ages 18+, $20-$25): LGBTQ Pride celebrations began in the aftermath of the Stonewall riots, instigated by Black trans woman Marsha P. Johnson. Swagger Like Us, the Bay Area queer BIPOC music collective, doesn't mention this in the materials for its Juneteenth show, but the symmetry is hard to ignore. It's taking its act to the El Rio in S.F.'s Mission District for a celebration of Pride and Juneteenth. Host Sir JoQ oversees a party featuring a live performance by Oakland trap artist Freddie and DJ work by Lady Ryan, Micahtron and Charles Hawthrone. http://www.swaggersf.com/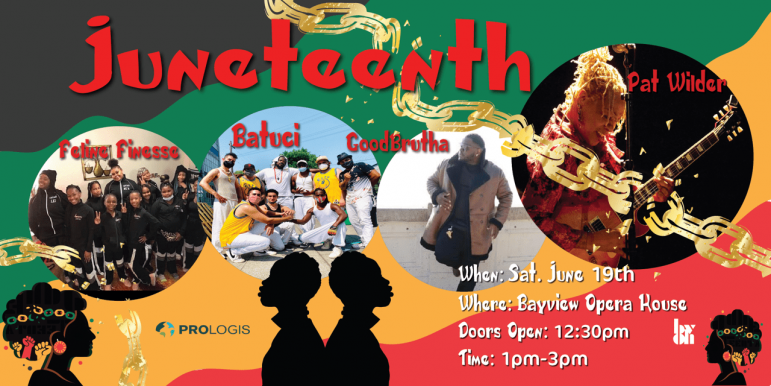 "Made / in SF: Culture makes Profit$ – A Juneteenth Disruption" (2:22 p.m. Saturday, Bespoke in Westfield San Francisco Shopping Center, 865 Market St., San Francisco, free) Everyone agrees that Black culture is valuable, but it's rare that Black people are beneficiaries of that value. The Made program will stage a conference designed to actively engage with participants in the hopes of showing them how they can take command of their cultural identity and financial future. The socially distanced event will take place inside the Bespoke location in S.F.'s Westfield Shopping Center. Admission is free. https://www.coeur415.com/made-details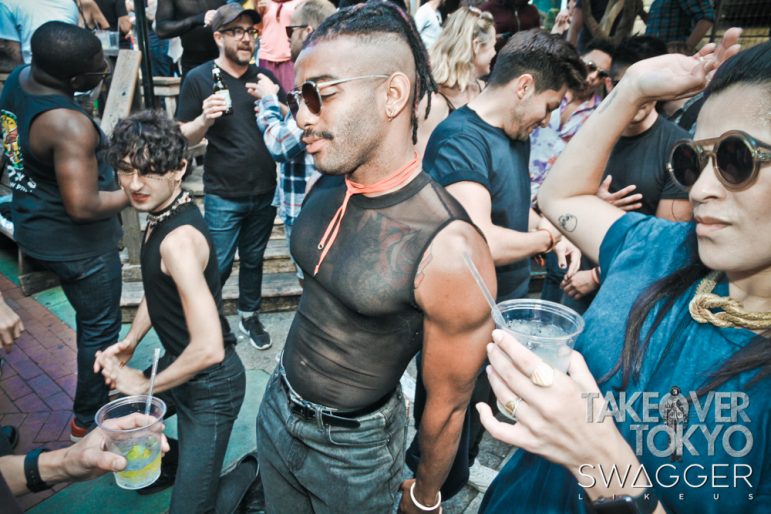 "Hubba Hubba Revue's Juneteenth" (7:30 p.m. Saturday, DNA Lounge, 375 11th St., San Francisco, general admission is $25, with VIP packages available): The legendary independent S.F. nightclub, DNA Lounge, and its world-renowned burlesque show, Hubba Hubba Revue, return to live, in-person engagements for the first time in over a year. Hosts Juicy D. Light and MysterC present an all-Black roster of local and international performers. The bawdy lineup includes local luminaries Sgt. Die Wies, Grace Bones, Blue Charisma and many more. General admission is $25. https://www.dnalounge.com/calendar/2021/06-19a.html
Brian Copeland's "Not a Genuine Black Man" (7:30 p.m. Saturday, virtual $15-$100): Ten years after its world premiere at The Marsh, Brian Copeland's critically acclaimed solo show remains a scathing comedic indictment of race and class in the United States. To celebrate the longest-running solo show in San Francisco history, The Marsh is hosting a special online-only performance for a limited Juneteenth audience. Sliding scale tickets begin at $15. https://themarsh.org/shows_and_events/marshstream/performer-spotlight-not-a-genuine-black-man/