While parents and state officials are pushing to fully reopen campuses this fall, some families are fearful of sending their kids back into classrooms too soon. But options for distance learning this fall are unclear across the state.
Gov. Gavin Newsom has said he expects schools to fully reopen after the distance learning statute expires on June 30 and that students who want to continue with remote learning can pursue existing independent study plans. But some are critical of independent study. Although schools receive funding for students in independent study, some say the model has been used to push low-achieving students out of schools and lack accountability over academic experiences and outcomes for students.
Now, some parents, education and civil rights advocacy groups are urging Newsom to extend and strengthen the 2020-21 distance learning provisions for the upcoming school year.
"Pandemic recovery isn't happening in a uniform way. There's a much larger impact on low-income communities, and we want to make sure they have high-quality distance learning opportunities if they need it," said Victor Leung, director of education equity at the ACLU Foundation of Southern California. "We have had lots of folks in independent study (pre-pandemic), and it hasn't provided high-quality instruction. It's seen as a way to push students out of school."
Many districts are now asking parents what they want for fall to figure out how many online students they can expect. What remains unclear, however, is how districts can set up online programs for groups of students within an independent study framework that was initially meant for one-off circumstances.
Under current law, the state funds school districts based on their average daily attendance in the current or prior school year, whichever is higher, and that includes students both physically in classrooms and those enrolled in an independent study program.
For the 2020-21 school year, California lawmakers created a third alternative — distance learning. But when that option ends this month "students will need to be back in a classroom setting or participating in an independent study program to generate funding," legislative analyst Ken Kapphahn said.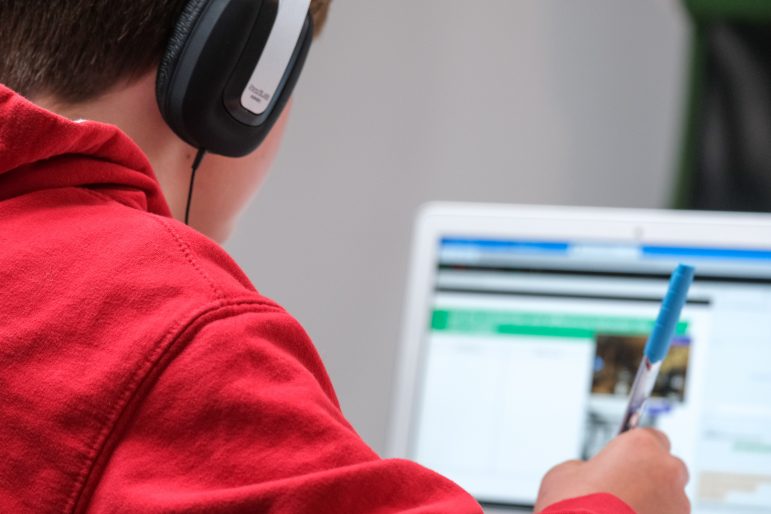 But after a year of trauma and uncertainty, some parents are still unsure about a full return to in-person instruction. In a May survey of 1,006 public school parents by the National Parents Union, just over half of respondents (56%) said they want a choice between in-person and remote learning, with the rest saying they were ready to go back to full in-person instruction.
As districts prepare for a return to in-person instruction, there should be clear guidance for distance learning as well so students who aren't ready to go back are not lumped into low-quality independent study options, said Gloria Corral, president of the Parent Institute for Quality Education, a California-based parent advocacy organization.
Schools hoping to hold onto students who might otherwise leave for a private or online charter school are now preparing distance learning options.
Prior to the pandemic, there were just under 50 virtual schools. This year, according to the California Department of Education, 46 additional programs announced they intend to open by fall, nearing doubling the number of non-charter virtual schools in the state.
Virtual schools are fully online public schools overseen by a school district, in contrast to an online charter school, which must be approved by a district but operates independently. They are now launching in several districts, including West Contra Costa Unified, Davis Joint Unified, Azusa Unified and the state's largest school district, Los Angeles Unified.
Some districts don't have virtual schools and instead only offer independent study. Those who are pushing for a remote option say that independent study does not provide the same quality of instruction that parents would expect after the last year of distance learning.
"It's like fitting a square peg into a round hole. Independent study isn't set up for this systemic delivery of classes to a group of students, it's more for individual needs," said John Affeldt, managing attorney at Public Advocates.
Unlike the distance learning requirements set up for the 2020-21 school year, independent study does not require peer interaction, and teachers do not always need to have a credential in the field of instruction for the assigned class. It also does not set a minimum amount of instructional time with a teacher or require districts to provide adequate technology.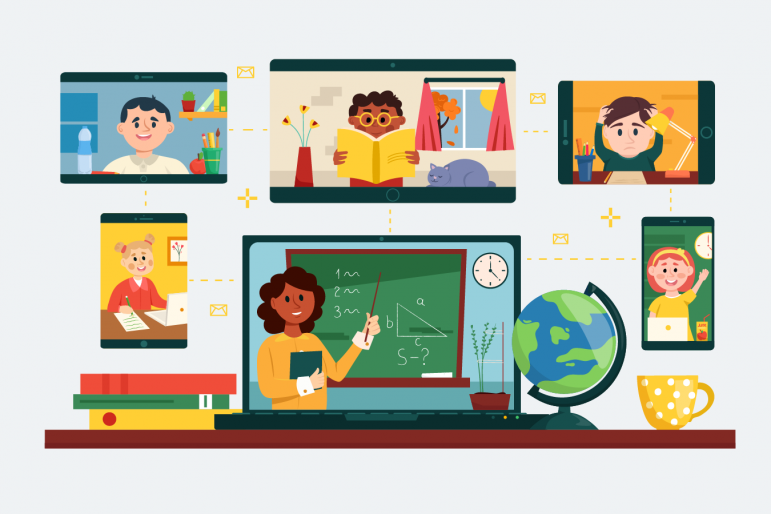 California lawmakers are currently discussing options for remote learning as part of the 2021-22 state budget, which must be finalized by June 30.
The latest budget proposals would create additional requirements for districts offering independent study, including providing the necessary technology and curriculum students need, recording daily participation and interaction with teachers and creating processes to re-engage students who fall behind academically. Schools would also have to provide live interaction between independent study students and teachers at least once per week, plus document daily participation. Current law does not require schools to verify whether students completed independent study coursework each day, but they must verify whether the assigned work was completed by a set date.
But advocates say that the proposed changes to independent study fall short of the robust distance learning programs they think districts should be able to offer students.
"The quality of independent study would be patently insufficient as currently proposed by the Governor because it requires less synchronous instruction than required during distance learning this year," a coalition of equity groups said in a May 25 letter to Newsom. Synchronous instruction refers to live instruction either in-person or online via video.
Many parents and teachers will be relieved to leave a difficult year of distance learning behind. But many districts are sticking with distance learning models for summer school. And students who have thrived in a remote setting, plus those still feeling the ramifications of the pandemic, are now scrambling for high-quality options this fall when schools fully resume in-person instruction.
For his senior year, Isaiah Vega wants to be back on campus at Edison High School in Fresno next fall. Although he has been vaccinated, he's nervous about potentially bringing home Covid-19 and losing another family member to the virus that took his grandmother last December.
"I prefer to be in class, and if there are vaccine requirements I would feel really safe. But if there's not a vaccine requirement, it's up in the air," said Vega, who has yet to make a firm decision about this fall. "I have to care for my grandpa. I don't want to pass it on and go through what happened with my grandma."
By prioritizing in-person instruction and leaving out options for families who prefer distance learning, the state risks creating a "dual-track system of education" where students who are able to attend in person receive far more rigorous learning opportunities and supervision than those who cannot, Leung said.
Newsom and other lawmakers, however, have remained firm about leaving distance learning in the past. This year, many students and teachers struggled to connect and forge meaningful learning experiences online, whether it was due to technology barriers or other reasons for disengagement.
"I'm a parent of two and a former classroom teacher. Kids learn best in the classroom. I don't see us doing anything legislatively that would allow for the practices that occurred this year to happen next year. I don't support that," said Patrick O'Donnell, D-Long Beach, chairman of the Assembly Education Committee.
Dozens of districts are moving ahead on an individual basis as negotiations continue among state lawmakers.
Davis Joint Unified School District announced this spring that it will be launching a new fully virtual school through its existing independent study program. The school will be open to any student in the district and will include daily live instruction, small-group work and bimonthly check-ins with families.
"We see a clear path within the independent study program," said John Bowes, superintendent of Davis Joint Unified, adding that the new virtual school will exist in addition to the district's homeschool and hybrid independent study plan, which includes a mix of small in-person classes and at-home study time.
L.A. Unified Superintendent Austin Beutner said he expects the district's proposed online options to be based on locality. For example, the Boyle Heights area would have an online third grade and an online algebra class, the Los Angeles Times reported. District officials for Los Angeles Unified said other details are still being planned and that "an interview would be premature at this time."
Assemblyman Phil Ting, D-San Francisco, applauded the efforts of districts that have announced they will fully reopen in the fall, specifically calling out Los Angeles Unified this past week. But he would not elaborate when asked how the district will legally be able to pull off reopening and distance learning.
"Distance learning was challenging for a lot of families," said Corral, of the Parent Institute for Quality Education. "But we have to make sure districts have a clear process and provide information to families so they can ask questions before they can make enrollment decisions."