California leads the country in the largest decrease in college enrollment by headcount with a drop of nearly 123,000 students according to a report released Thursday by the National Student Clearinghouse Research Center, which tracks college enrollment and degree data since 2011.
The declines reflect the steepest enrollment drops nationally in a decade, mostly due to the impact of the coronavirus pandemic.
The decrease was mostly led by the state's 116 community colleges, which saw 145,849 fewer students this spring compared to Spring 2020 when 1,231,701 students were enrolled in degree or certificate programs in the public, two-year institution, according to data provided by the colleges to the Clearinghouse.
The state's community colleges, including non-credit students, typically enroll more than 2 million people in total.
The state's public four-year colleges — the California State University and University of California systems — also saw declines in spring enrollment. According to Clearinghouse, 683,309 students were enrolled in a public, four-year institutions compared to 691,892 in Spring 2020.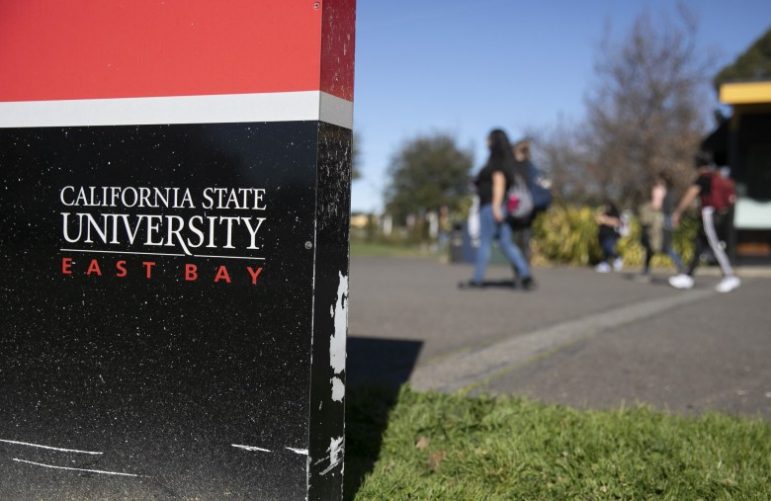 Nationally community college enrollment is down 9.5% or 476,000 fewer students this spring compared to last year. More than 65% of total undergraduate enrollment losses this spring occurred in the community college sector.
"The final estimates for spring enrollment confirm the pandemic's severe impact on students and colleges this year," said Doug Shapiro, Executive Director, National Student Clearinghouse Research Center. "How long that impact lasts will depend on how many of the missing students, particularly at community colleges, will be able to make their way back to school for the coming fall."