The Exploratorium, celebrated for its many exhibits that engage visitors through all their senses, will reopen after a 15-month-long closure.
"We are extremely pleased to welcome our members and visitors back to our beloved museum," said Executive Director Chris Flink. "The past year has really highlighted how important it is to engage with topics of science, and the Exploratorium makes learning playful and fun for all. We have missed our visitors tremendously, and we're looking forward to offering everyone a safe and celebratory experience."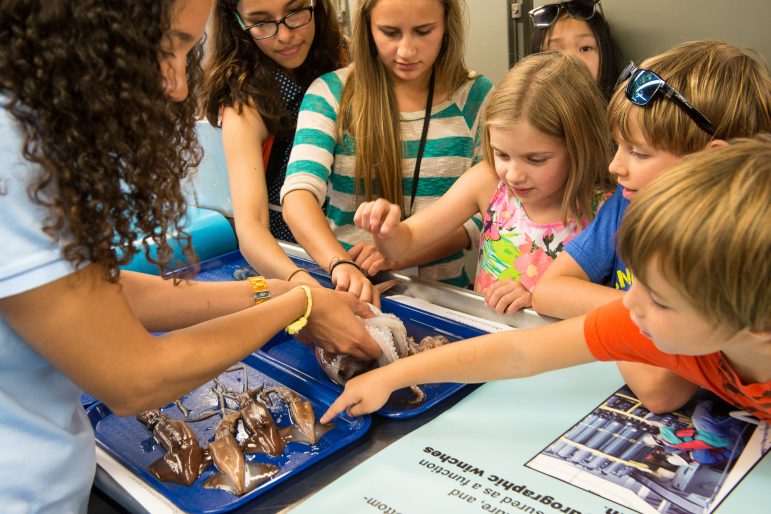 The reopened site will include an enhanced outdoor gallery and additional seating areas, along with spaces dedicated to reflecting on the many social impacts of the pandemic era, officials said.
Throughout the pandemic, the museum offered online learning and exploration, including a collaboration with the Smithsonian that centered on education around viruses and Covid-19 designed to reach younger audiences as well as adults. That outreach and direct connection with visitors continues with a new "digital memory wall" at the museum that shares memories and experiences from the pandemic with the hashtag #FlashbulbMemories.
Museum capacity will be managed based on current public health guidelines. All staff, volunteers, and guests ages three and over will be required to wear masks and observe social distancing in the museum, Exploratorium leadership said.
The Exploratorium is located at Pier 15 (Embarcadero at Green Street) in San Francisco. To plan a visit and purchase timed ticket reservations, go to the Exploratorium website HERE: https://www.exploratorium.edu/visit