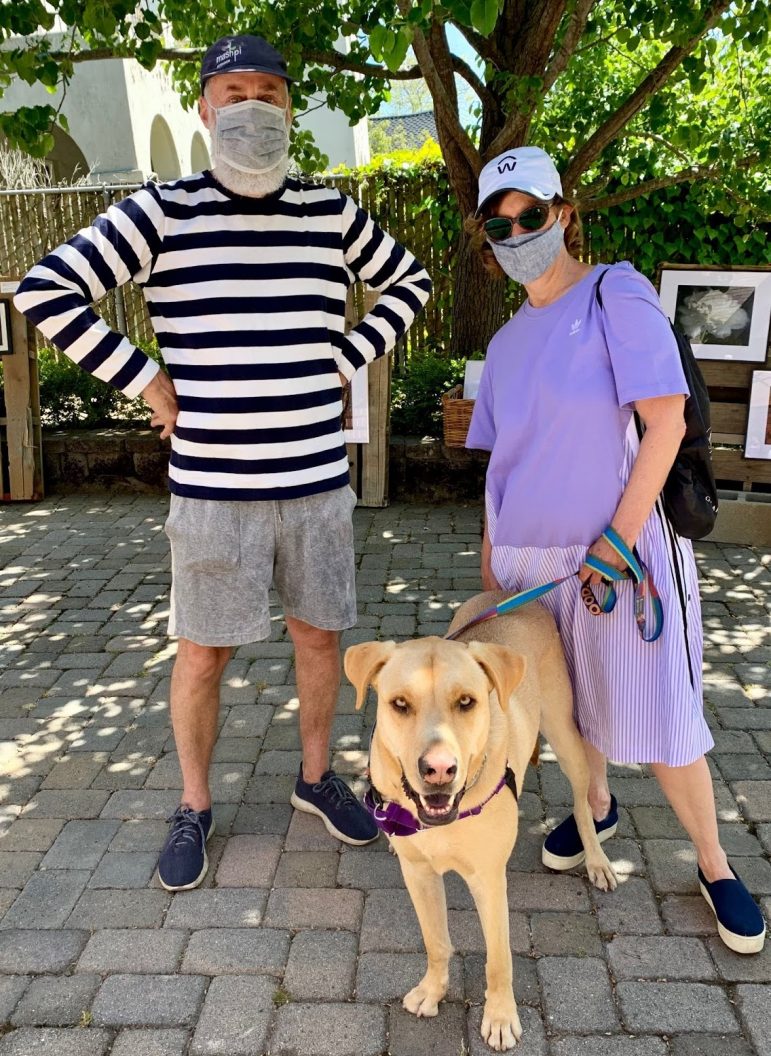 Family: Karen and Jim Minicozzi
Pet: Sam
Age: Almost 4
Breed: Heinz 57! His DNA says he is Staffordshire terrier, German shepherd, Chow Chow, Lab, American bulldog, Collie — and a whole lot of mutt.
Adoption Story: When we arrived in California from London we knew we wanted a dog, having been without one for 5 years. We were literally moving in, boxes everywhere, when we found Pound Puppy Rescue where we saw "The Rat Pack," an aptly named brood of puppies that had a rough start. When we met him, Sam had mange and was being nursed to health by a dedicated foster mom. We fell in love and feel fortunate to be chosen as Sam's "forever family."
Likes: Playing with his pals, including Pepita who has also been featured here, napping, and most of all, mealtimes.
Dislikes: Baths. That is the one thing Sam does not tolerate.
Interesting Facts: Sam is just the most chill dog we have ever had. He is calm, loving and friendly. He was an old soul from the get go.
Anything else? Rescue is the way to go! There are so many dogs that need loving homes.