Hesitancy. Ambivalence. Uneasiness.
Those are predominant attitudes in Bay Area theater companies these days regarding summer — and even fall — commitments to in-person shows.
Cinnabar Theater in Petaluma is a striking example.
Despite the desires of Diane Dragone, executive director, and Nathan Cummings, artistic director, to go back "to what we do best — presenting live theater onstage," the Sonoma County community theater's new season depends on clearer guidelines from state and local agencies.
They say it will be "a hybrid model of both in-person and streaming if necessary" — but at the moment, it's "all a big mystery." Ergo, specific dates for onstage productions are being withheld.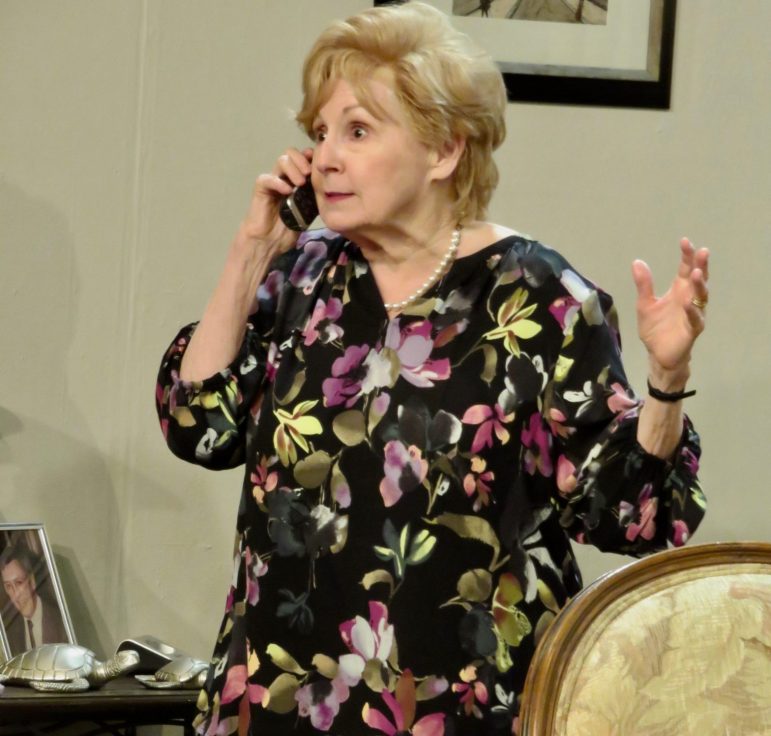 Fall offerings (http://cinnabartheater.org) will include "Dancing Lessons," a heartwarming tale about a Broadway hoofer and a scientist with Asperger's; Edward Albee's "Three Tall Women," a Pulitzer winner; and an unnamed opera directed by Elly Lichenstein, artistic director emeritus. For now, Cinnabar will stream a one-woman show on a sexpert, "Becoming Dr. Ruth," May 21-30.
The San Francisco Playhouse (http://sfplayhouse.org), meanwhile, will become one of the first Bay Area companies to definitely return to in-person performances.
"Hold These Truths," Jeanne Sakata's award-winning, one-man show about civil rights advocate Gordon Hirabayashi, who defied the U.S. government's order to relocate thousands of American citizens of Japanese ancestry into internment camps, will begin staging June 8 at the Union Square theater.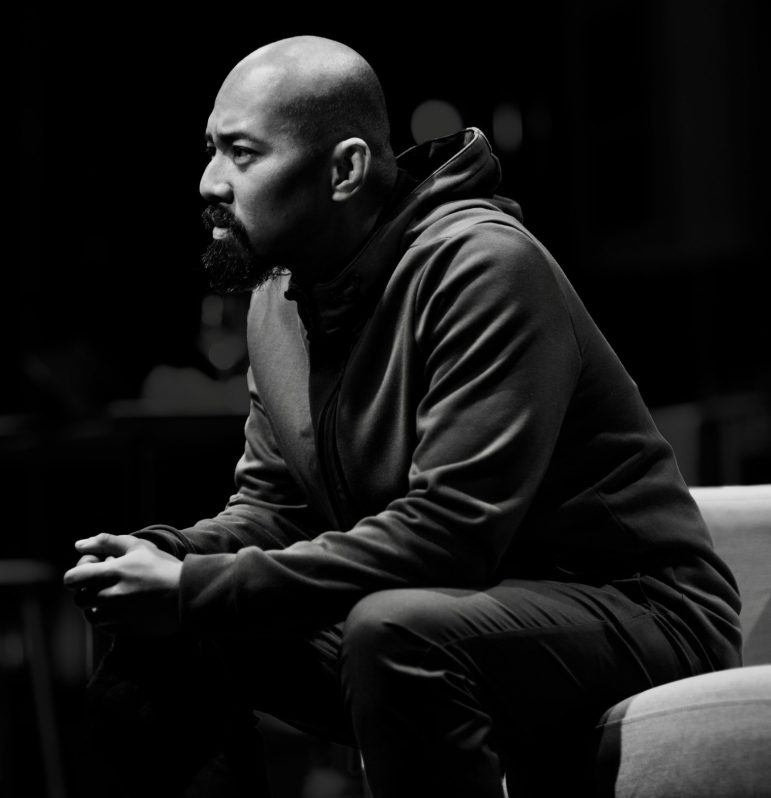 Bill English, co-founder and artistic director, acknowledges the effort is a challenge.
"During the pandemic, we've been doing live interviews and plays shot on our stage with three cameras for on-demand," he explains. "We're now transitioning back to live performances with live audiences, but the show will also be available as a digital video stream for anyone still not comfortable with our expanded health and safety protocols."
The San Francisco Opera (https://sfopera.com) has taken another tack to deal with COVID-19. It's been re-staging Rossini's comedy, "The Barber of Seville," under the stars at a drive-in at the Marin Center lagoon in San Rafael, 20 miles north of the opera's War Memorial home base.
Up-front views go for $250 per car; less-close positions, where the slimmed-down show is simulcast on an enormous screen, are $50. Capacity is 400 vehicles, be they Teslas or junkers.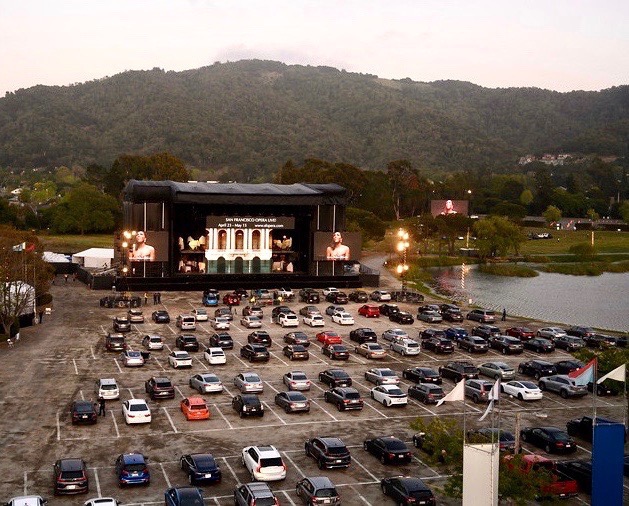 The 90-minute show — directed by Matthew Ozawa with supertitles and a repurposed set from Beethoven's "Fidelio" — will continue through May 15.
Maestro Roderick Cox observes, "The singing is of high caliber, and the musicians are playing as if no time had passed since the last 16 months. It's been hugely successful."
Similarly, the Oakland Theater Project (formerly Ubuntu Theater Project) is presenting, through May 16, a 60-minute dramatization of T.S. Eliot's "The Waste Land" in the company's downtown parking lot (https://oaklandtheaterproject.org). Motorcycles, bikes and convertibles without rooftops are banned.
The show stars Lisa Ramirez, OTP's associate artistic director, who's wanted to do it since seeing it in New York 25 years ago.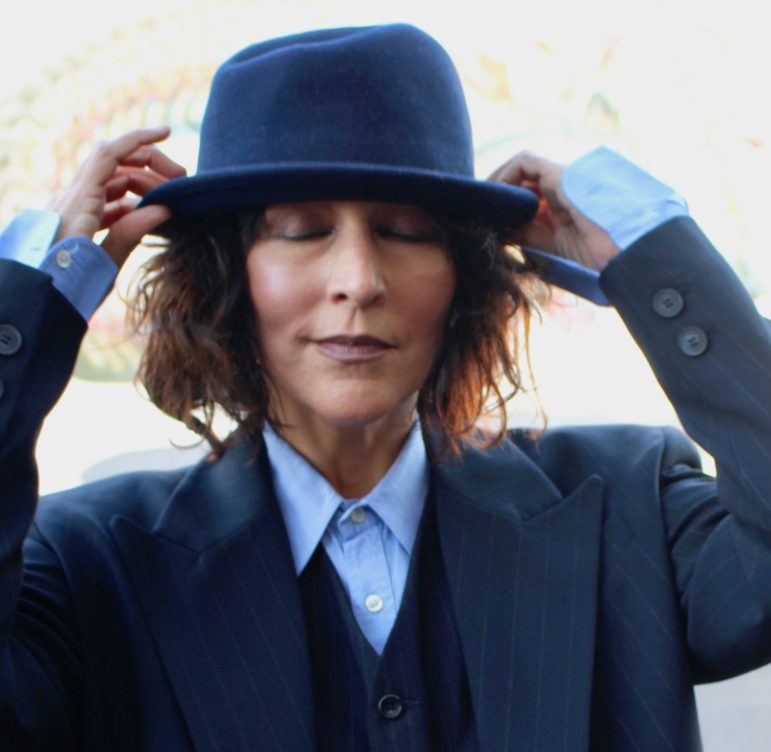 "As a Latina woman, actress and playwright," she says, "this is the most challenging and satisfying thing I've ever done. It's like riding a wild horse every night. My character is a poet, a traveler, a prophet — all of the above and none of the above."
Although it was "written post-World War I —100 years ago," she adds, it's about "the end of civilization as we know it" and particularly relevant today.
In contrast, most Bay Area theatrical companies are remaining super-cautious about in-person performances. Typical is Silicon Valley's TheatreWorks (https://theatreworks.org), which has delayed the start of its 51st season until October.
But Tim Bond, new artistic director, says he's "thrilled about imagining being in-person again with an audience, great actors and great stories. Only live theater can bring the feeling of community."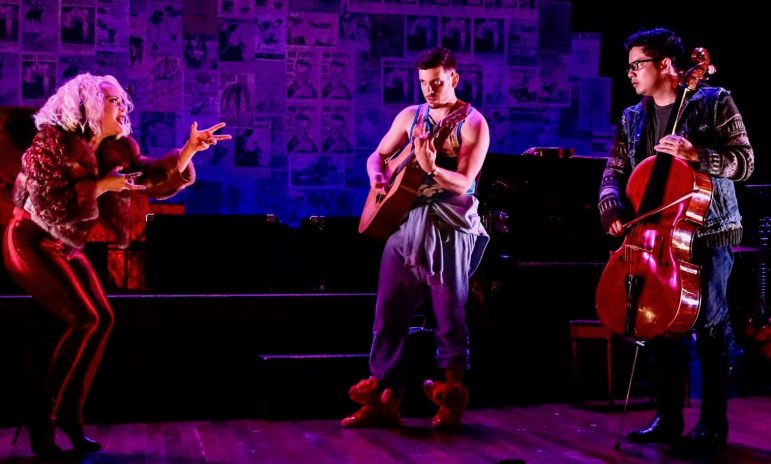 TheatreWorks will stage eight shows, including a new indie folk-rock musical, "Lizard Boy," and "It's a Wonderful Life: A Live Radio Play," both of which also will be streamed. Other plays in the 2021-'22 season are especially relevant to today's headlines.
Bond says one of them, the musical "Ragtime," deals with "issues of police and violence against African American bodies," and another, "August Wilson's Gem of the Ocean," was "chosen specifically because it addresses some of the spiritual and cultural perspectives of the African American experience."
He cites his "longtime relationship with Wilson. I knew him well and directed seven of his plays. I hope this one will be a very healing piece of theater considering the culture wars of the last few years."