Highlanders' water polo coach Sarah Mooney is excited about her team. It's young, but has a lot of talented pieces. And in the abbreviated spring season that is underway, she's hoping to see them lay a foundation for success when the normal fall season starts up later this year.
"Goal-setting is along the lines of day-to-day," Mooney said. "Every day, we're looking to improve in one aspect. We're looking to get something done and learn something new. We're down to 12 practices (the rest of the season) and that's it. Everyone has to show up and make the effort. Our goals are one at a time. Let's learn how to play offense. Let's learn how to play defense. Let's be creative."
After a tough loss in the opener, the Highlanders came back to beat Bishop O'Dowd on May 4, 10-4. Ella Wright scored five goals in the win, and Macie Gard added three. Piedmont jumped out to a 3-0 lead and never looked back.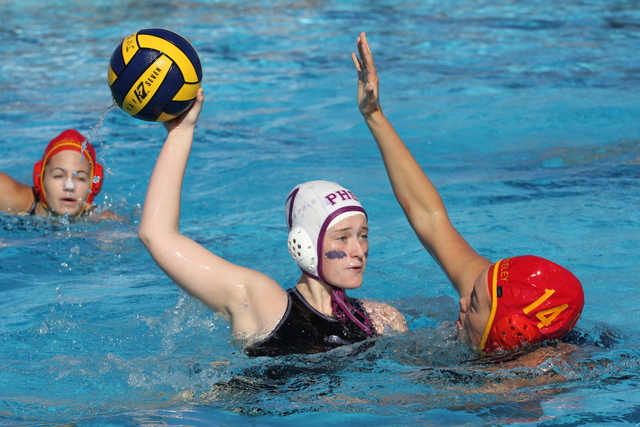 "I saw great improvement and great teamwork," Mooney said. "I'm excited to see them take charge of the game."
Wright and Gard will be two of several key players. Wright, a senior, is the hole set, the offensive player charged with setting up in front of the opposition net. If the offense is working well, Wright should get plenty of scoring opportunities.
"Ella played phenomenal (against Bishop O'Dowd)," Mooney said. "She's always changing her style of play, which makes her a constant threat. There's no quitting in her."
Gard is just a sophomore and will see action at hole set and as a driver.
"She has put in a lot of work in the offseason and taken notes from last season and executed," Mooney said. "She's better shooting. Taking information from her teammates and working nonstop."
The top defensive player is sophomore Annika Nilsson.
"She's tall and super calm and composed," Mooney said. "Nothing seems to rattle her. No one fazes her. She sees what she needs to do and commits and controls the game."
Another top sophomore is attacker Odessa Dando.
"She is growing in confidence with every practice and every game," Mooney said. "She works constantly, swimming up and down the pool, 2 to 2, elevating her game and her teammates' game together."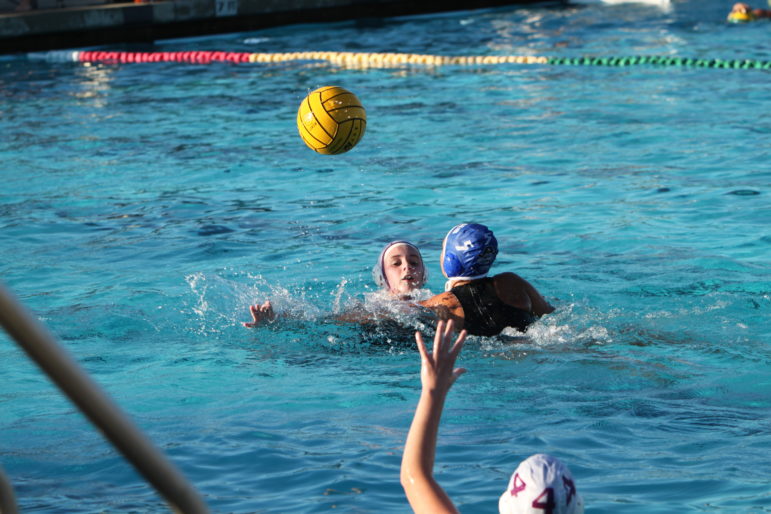 Sophomore Rosie Feldman played varsity last year and has taken those lessons into the season.
"She's another threat in our offense and a great team defender," Mooney said. "She's hyper-aware of what her teammates need. She's active on offense, making drives, getting people open. She ups everyone's game."
With such a young team, Mooney is looking for some of her players to step out of their shells a bit.
"I would like them to use their voices more," Mooney said. "It's a lot of me yelling right now. That's something I need to work on too – letting them speak. Communicating with each other."