Trinity Zamora scored 27 points, had 15 rebounds and six assists to help lead the Highlanders to a 65-25 win over visiting Alameda on May 5. Piedmont raced out to a 19-3 lead at the end of the first quarter and never looked back.
Piedmont improved to 5-0 on the season, and 3-0 in West Alameda County Conference Foothill League play.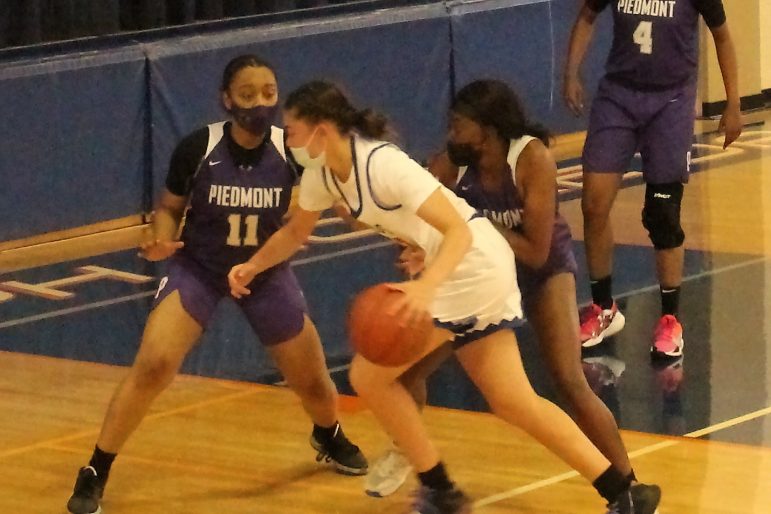 Nakilah Johnson added 13 points, 10 rebounds and five assists. Natalia Martinez had 12 points, five rebounds and seven steals.
The score was 56-12 after three quarters as the Highlanders allowed just four field goals in the first three periods.
On May 4, Piedmont defeated visiting California 64-36 in a nonconference game. Zamora and Johnson again led the way, each recording a double-double. Johnson had 21 points and 12 rebounds, along with four assists and four steals. Zamora had 20 points, 16 rebounds and seven assists.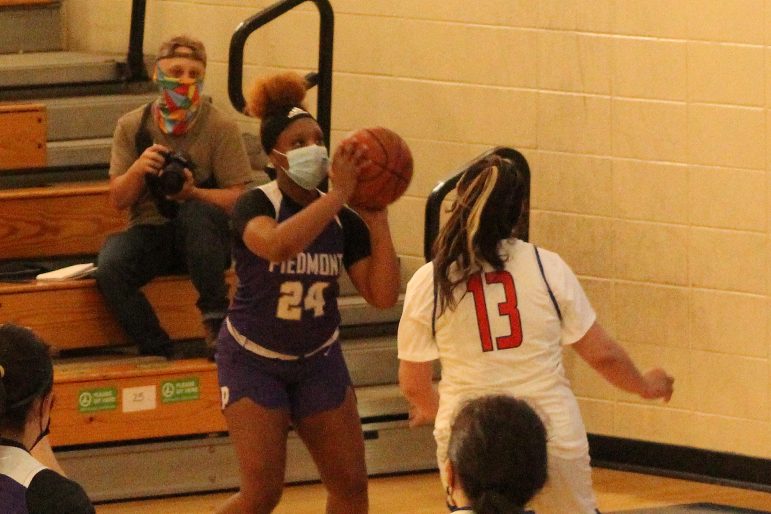 They got plenty of offensive and defensive support. Maddie Hill had eight points, Martinez six, and Hannah Govert five.
Piedmont jumped out to a 16-8 lead after the first quarter and was never threatened. Kelly Tumlin led California with 14 points.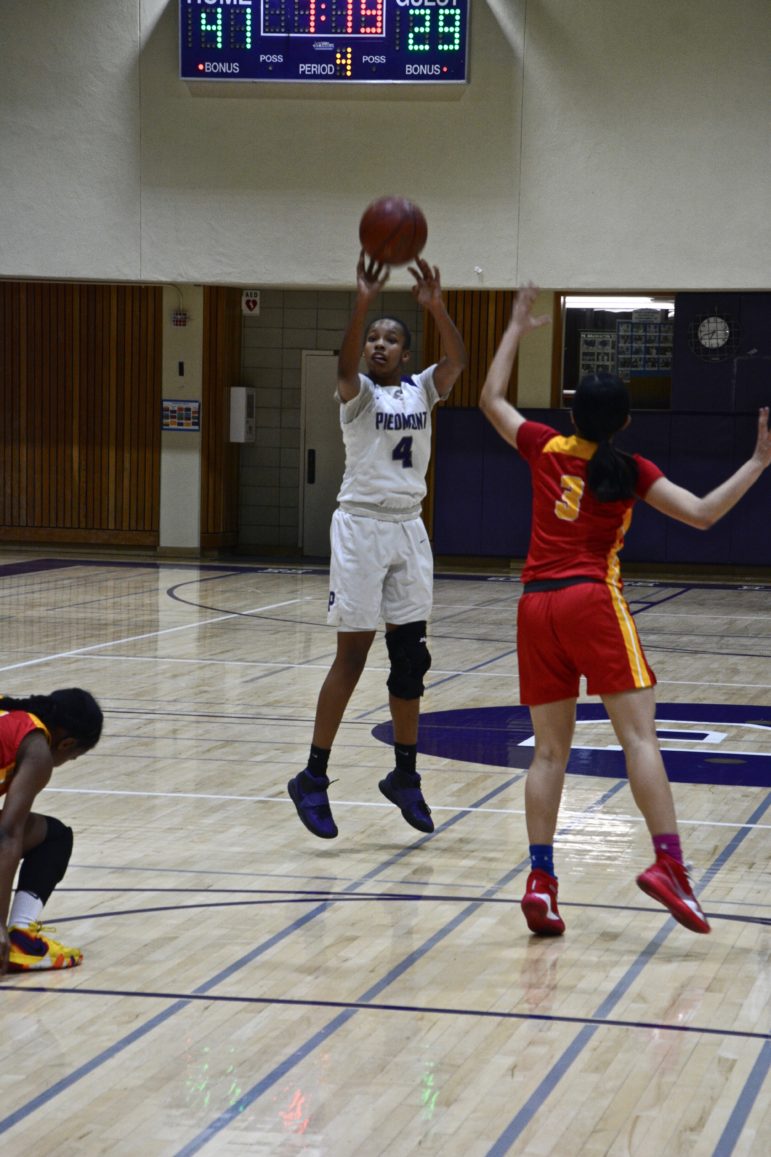 The Highlanders had another easy win on April 29 when they beat Hayward on the road, 67-28. Johnson scored 27 points and had 12 rebounds. Martinez scored 15 points to go along with six rebounds. Zamora had another double-double with 13 points and 15 rebounds, adding seven assists along the way. Hill contributed seven points and Brie Sotelo recorded six rebounds and two blocked shots.
Photos by Damin Esper