The Highlanders don't have much experience, at least on the volleyball court. Coach Leslie Blakely said her squad – made up of sophomores and freshmen – is filled with kids new to the sport.
But they are excited to be playing.
"They want to learn, they want to play the game, they want to become better," Blakely said. "They're eager to play volleyball and to learn how they can perform at a higher level. They're great. This team is amazing."
Blakely is in her second season coaching the team, sort of. She took over at the beginning of the 2020 season, only to see it canceled after just one match due to the COVID-19 pandemic. She is also coaching the girls team and will be juggling both jobs this year before the girls move back to playing in the fall.
With 11 boys on her roster, the lack of experience, and a lack of height, Blakely said the team will have to get tough.
"We're short, we're young, we're scrappy," she said. "That's kind of how we're going to have to play."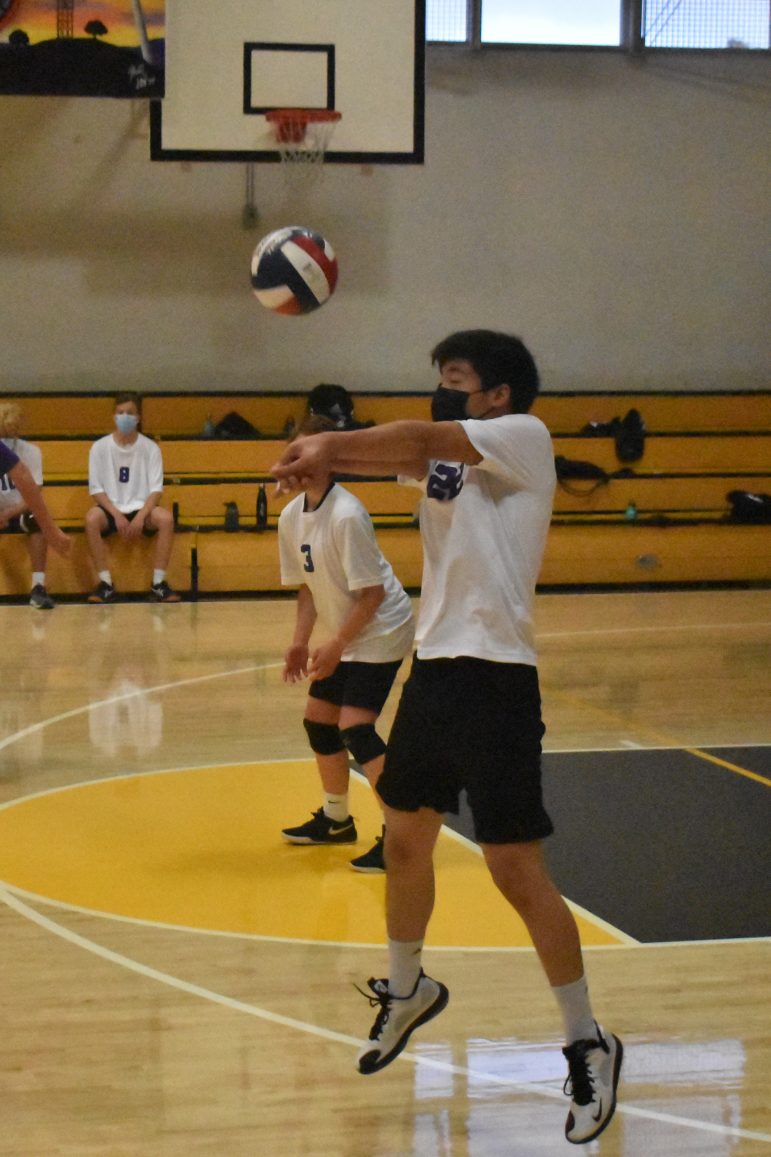 Sophomore outside hitter Wilson Wong should be one of the Highlanders' top players.
"He is the leader on the team," Blakely said. "He's also the one that comes in with the volleyball experience. He's also the one who can execute on the ball, put the ball away, earn us a point. Wilson just comes in and he stands out."
Freshman Shunji Higashi will be the setter.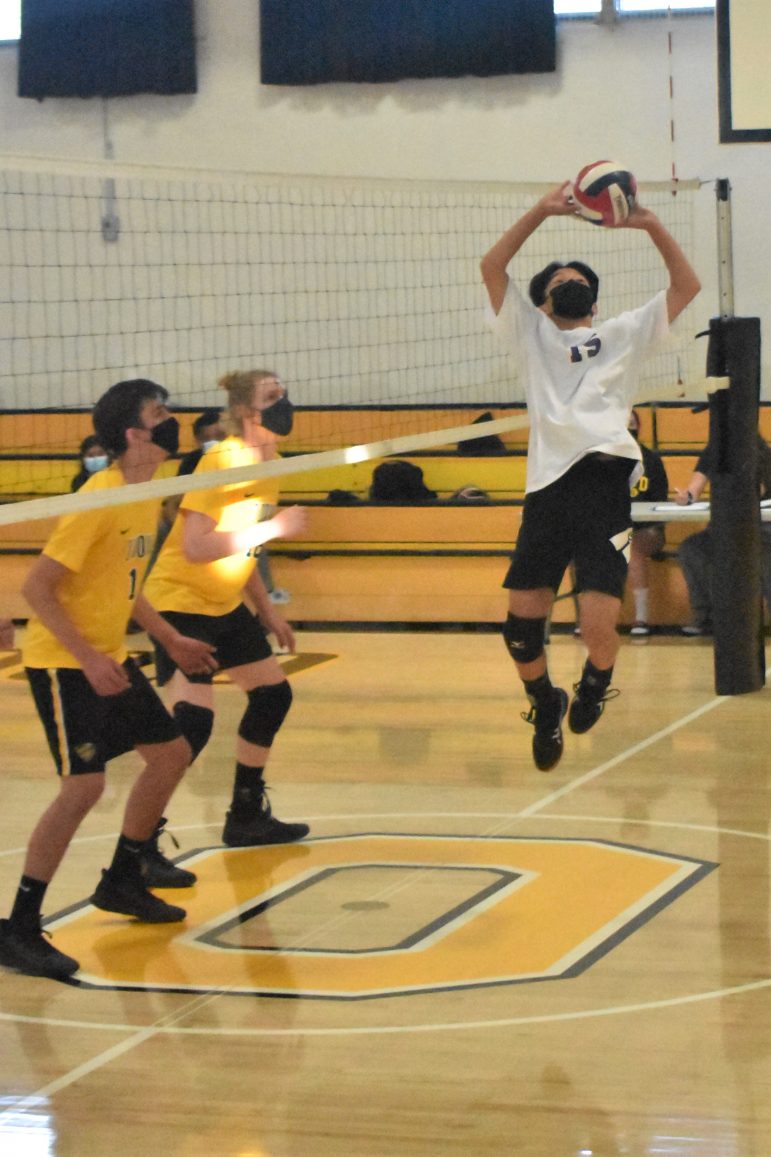 "He came in this year and just took on the setting position and truly made us a team that can compete," Blakely said. "Last year, we didn't have a setter that would run our offense, that would set this tone. He's the future. He's going to be able to take our team to the next level."
Brayden Day is a sophomore who will be playing libero.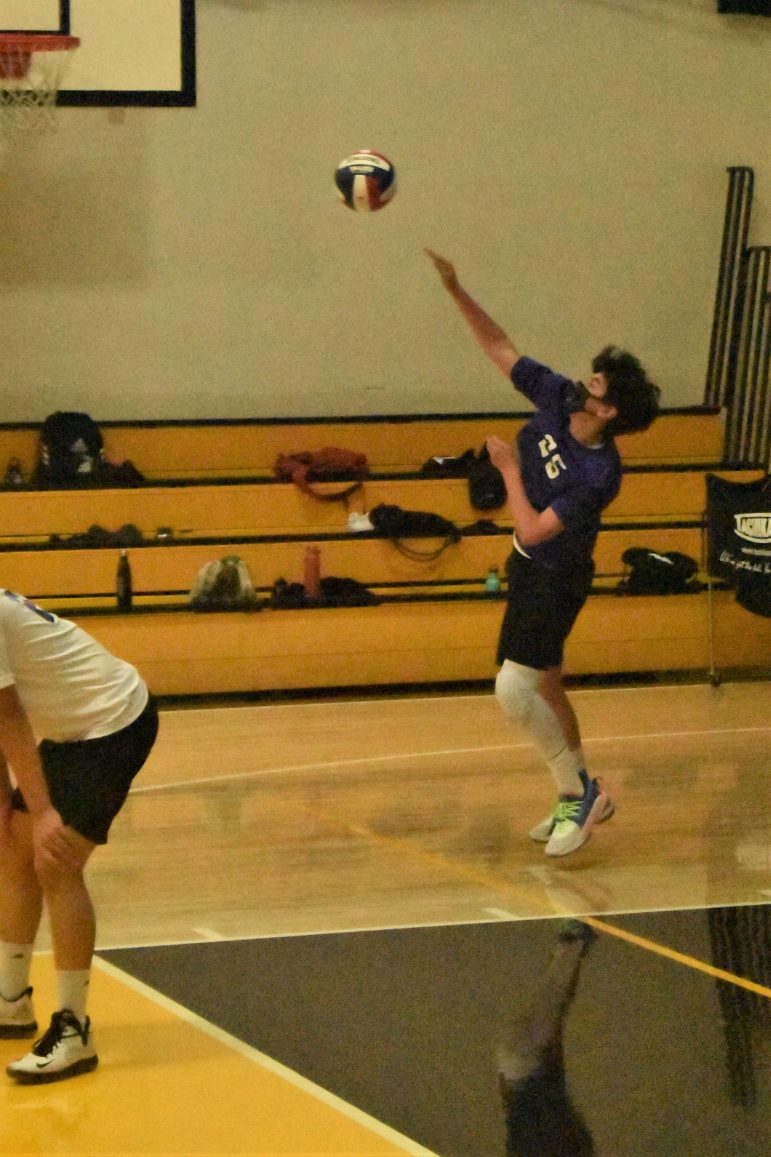 "Brayden is probably one of the most competitive guys I have coached," Blakely said. "He wants the team to do well. He has high energy and encourages the team. He's a great defender."
Another key player will be sophomore middle blocker Ryan McConathy, who also plays baseball. The jumbled schedule that allowed baseball to wrap up its season before volleyball started enabled McConathy to join the squad.
"He's super-athletic, he can end points for us," Blakely said. "He's a hard worker as well. Ryan's awesome. He has really stepped up. This is his first time playing organized volleyball."
The flip side of getting McConathy is that several volleyball players are with the basketball team this season.
The goals are simple – to grow as players and as a team. And to learn the game.
"They want to learn," Blakely said. "But they have to work on that. They don't know the game yet. Something key for them at the end of the season is understanding more of how the game operates."
Photos by Mike McConathy