The Highlanders split their two most recent games, beating Washington-Fremont on May 21, 18-1 and losing to Miramonte on May 22, 11-7. The team is now 6-5 overall, and 4-0 in West Almadea County Conference play.
Luke Biehn had five goals and two assists for in the win over the Huskies. Soren Dixon had four goals and three assists. Nate Gudzar scored one goal with three assists, and Nathan Fredericks had two goals and two assists.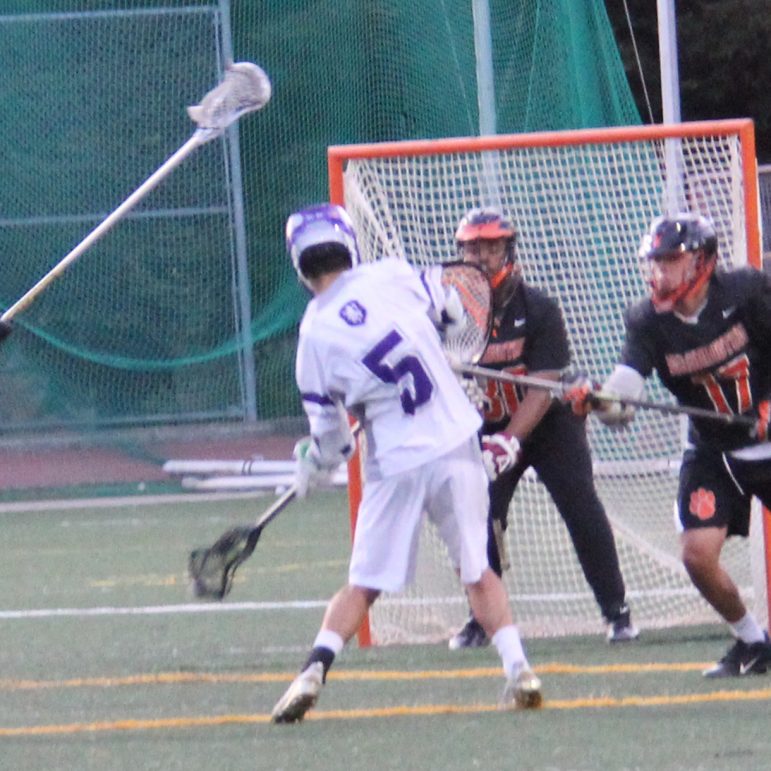 The Highlanders got out fast, scoring with 10 minutes, 11 seconds left in the first quarter. Greg Gately netted the goal off of an assist from Gudzar. It was the first of five goals in the quarter for Piedmont, and the Highlanders never looked back.
The game at Miramonte was much tougher, as would be expected against one of the consistently strong teams in the area. Gudzar and Fredericks each scored two goals, with Gudzar adding an assist. Ryan Roos had a busy day in goal, making 14 saves.
Mark Cheng had five goals and two assists for the Matadors.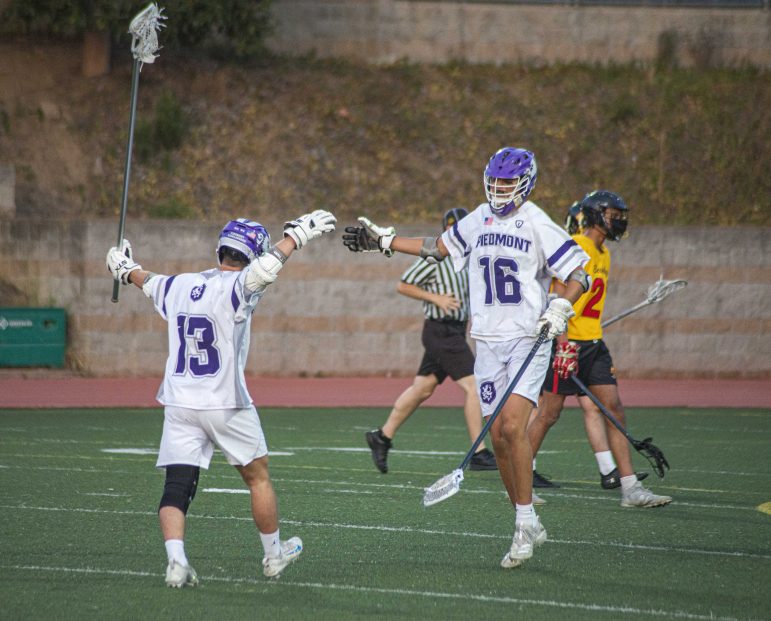 Alden Heske, one of Piedmont's top players, said the team has been playing well.
"We're doing really well in league," he said. "This was just a year where we loaded up our schedule. Those games have been really good for us. They're a big reason why we're undefeated in league.
"I think at this point everybody is playing with such joy. We're so happy to be on the field."
Heske said goalkeeper Roos has been a key to the Highlanders' success. Roos is a veteran lacrosse player, but had never played in goal until three games into the season.
He had 15 saves against Monte Vista, he had 10 saves against De La Salle, which is ranked fifth in the state. Ryan has totally exceeded expectations."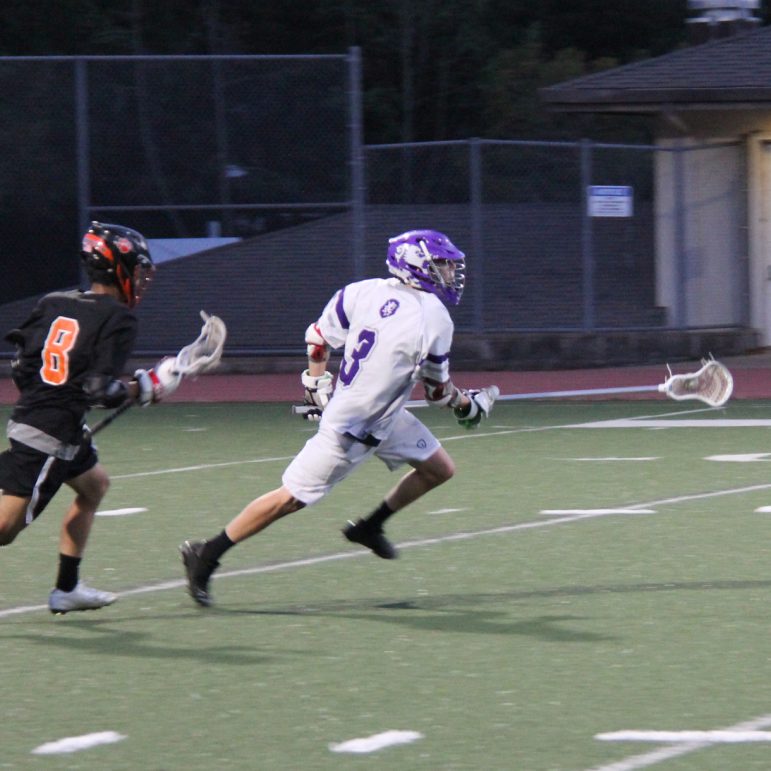 J.D. Harrison, who was promoted to captain during the season, has been another player who has exceeded expectations, according to Heske. And sophomore Jack Nelson has also been a standout.
"He has probably been our best offensive player all year," Heske said of Nelson. "He's a two-way middie. He's an all-around super athlete, super fundamental, super fast. This year he is playing so well."
The team will honor its seniors on May 28, when it hosts Bishop O'Dowd at Witter Field.