Mustang (9-10 year olds)
The Ghosts beat the Cannonballers 16-5 in five innings on May 8.
The Ghosts scored three runs in the top of the 1st, getting hits by Dylan Jerez and Harrison Ganotis Owen. The Cannonballers got out of the inning by catching a runner stealing.
In the bottom of the first, the Cannonballers came back with two runs driven in on a single by Ben McMurtry. Ghost pitcher Gael Fierro struck out the next three batters.
The Ghosts put up five more runs in the 2nd on a single by Nico Certa, and RBI triple by Teddy Johnson, and singles by Aidan Shartsis and Will Harris. In the bottom of the inning, Fierro put together a 1-2-3 inning with two strikeouts.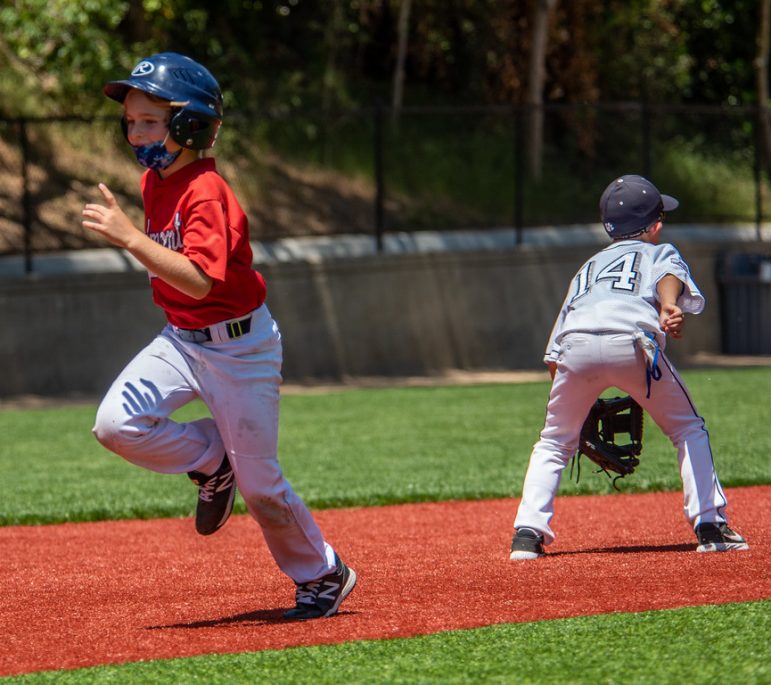 The Ghosts plated five runners in the top of the 3rd, with a triple by Certa, a single by Johnson, and a Fierro single that scored Sam Nussbaum.
Ganotis Owen took the hill for the Ghosts in the bottom of the 3rd, striking out two and benefiting from a tremendous throw from center fielder Fierro to catch a Cannonballer at the plate.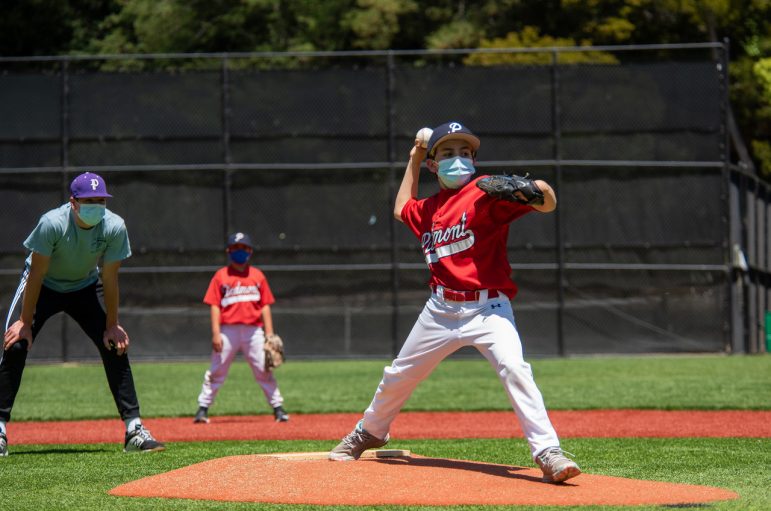 The Cannonballers came alive in the bottom of the 4th, thanks to a single by Lucas Lang and a walk drawn by Holden Fasteau. Ghost pitcher Eli Posamentier got out of a bases loaded situation with a key strikeout.
Stein Mason pitched for the Cannonballers in the 5th, striking out two. Other Cannonballer pitchers included starter Fasteau, Lang, Ryan McMurtry, and Abe Mandel.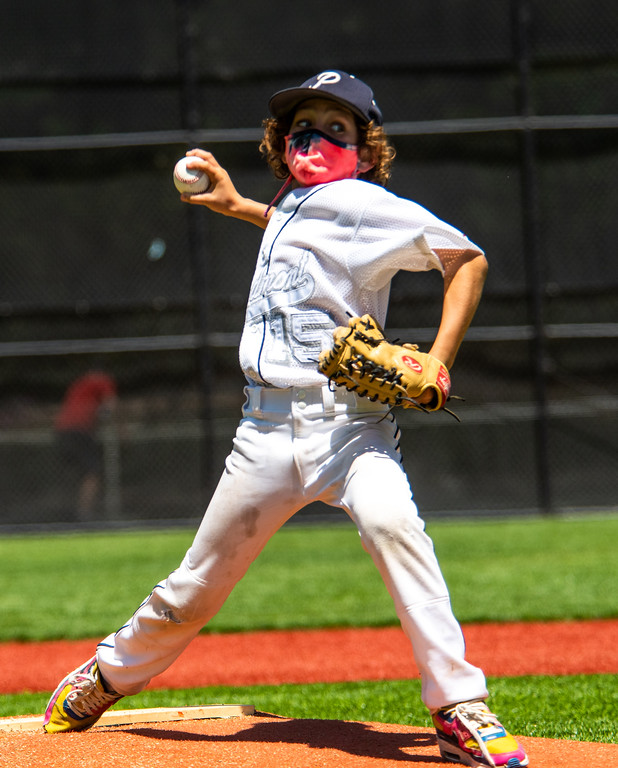 The Cannonballers played a solid offensive game in the face of some shut-down pitching, with Lang and Ben McMurtry both with 2 RBIs. Will Harris led the Ghosts with four RBIs on the day, with Fierro, Jerez, Certa, Johnson and Shartsis all driving in two runs apiece. 
Photos by Josh Posamentier