Fed up with seemingly unending gun violence plaguing their neighborhoods, Oakland residents and public officials are trying a softer approach to bring it to an end — through art, created by affected members of the community.
In 2020 the city experienced 102 killings due to gun violence, the most since 2012, according to the Oakland Police Department. This year has seen an even more violent rate, with 44 gun-related homicides through May 2.
Now, a group of residents is saying "enough." Whether the increase in gun violence is due to the pandemic, the proliferation of unregistered "ghost guns" or reduced personal contact by the city violence prevention staff, community members are determined to take back their neighborhoods.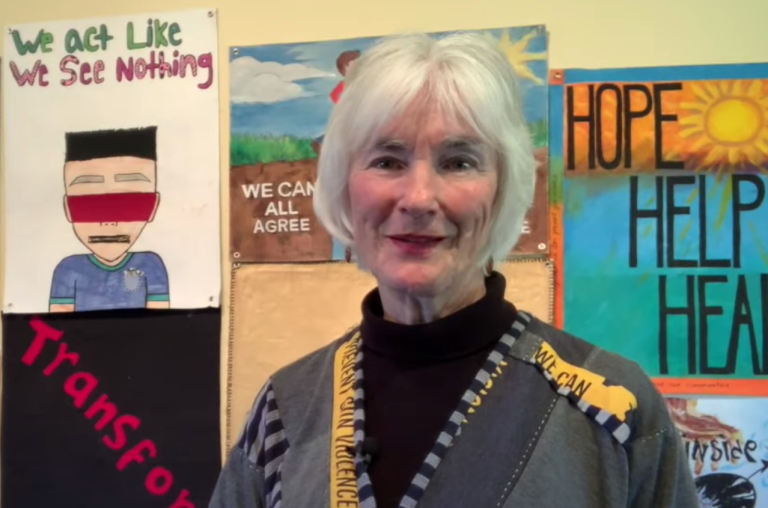 Starting in June, the community will kick off a nontraditional method to attempt to end the violence.
Vision Quilt, a national nonprofit that seeks to curb gun violence through art and inclusive dialogue, has partnered with Adamika Village, a community anti-violence organization, in a campaign to help bring healing to the streets of Oakland using the power of art.
"Art can remind people that there can be change, by using imaging to present something that is possible," said Cathy DeForest, Vision Quilt executive director. "People can use art to empower themselves to envision a future that is peaceful."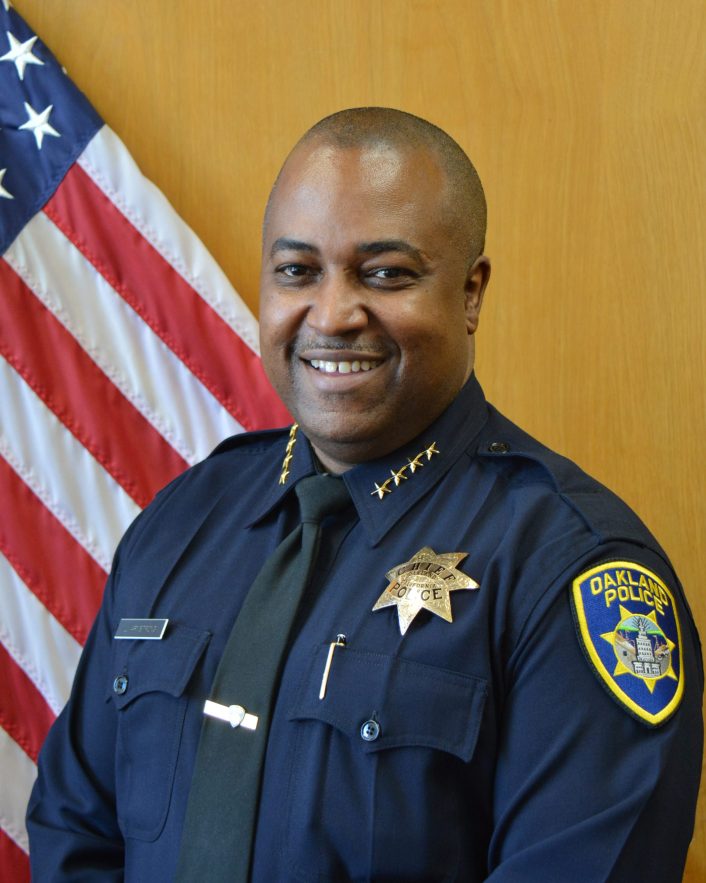 Tanya Dennis, Adamika Village board chair, said that a banner campaign elevating the voices of community members subject to gun violence will begin in June. Banners will be hung from street poles along International Boulevard. The art will be designed by youth, survivors and community members, and must promote visions of community healing, safer neighborhoods and solutions to violence.
Vision Quilt received a $10,000 grant from the Oakland Department of Crime Prevention to help produce the first 50 street pole banners. "We've hung banners in other major cities, but this is a first for us — to have a city fund such a major art installation," DeForest said.
The program has also received major backing from Oakland Police Chief LeRonne Armstrong.
"We can't arrest our way out of gun violence," the chief said. "I am a full-fledged, 100-percent endorser of anything that brings peace. And art can definitely promote peace."
Armstrong said that he would incentivize his officers to contribute a panel or two to the project, much to the delight of Regina Jackson, chair of the Oakland Police Commission.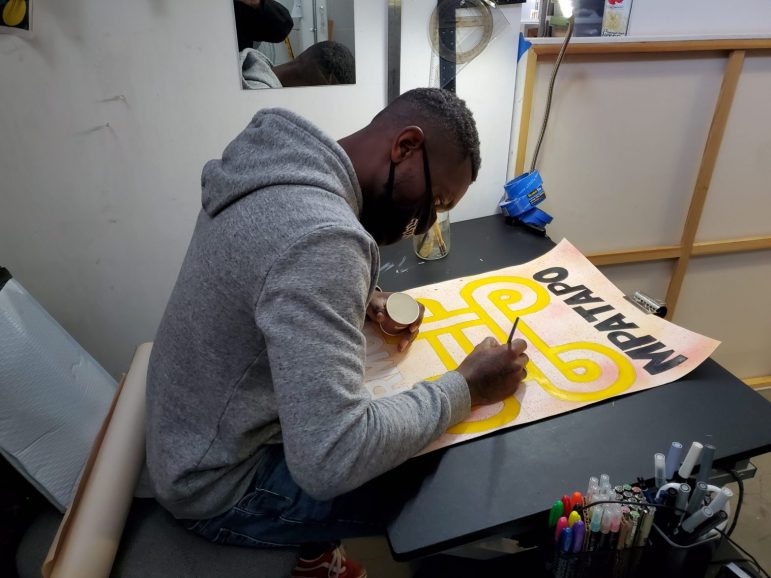 "The chief is committed to peace on the streets, however we can get there," said Jackson, also president and chief executive officer of the East Oakland Youth Development Center. "When we march for peace, we march toward peace and against violence."
Vision Quilt expects to install the first banners during the last week in June along International Boulevard from 73rd to 86th avenues.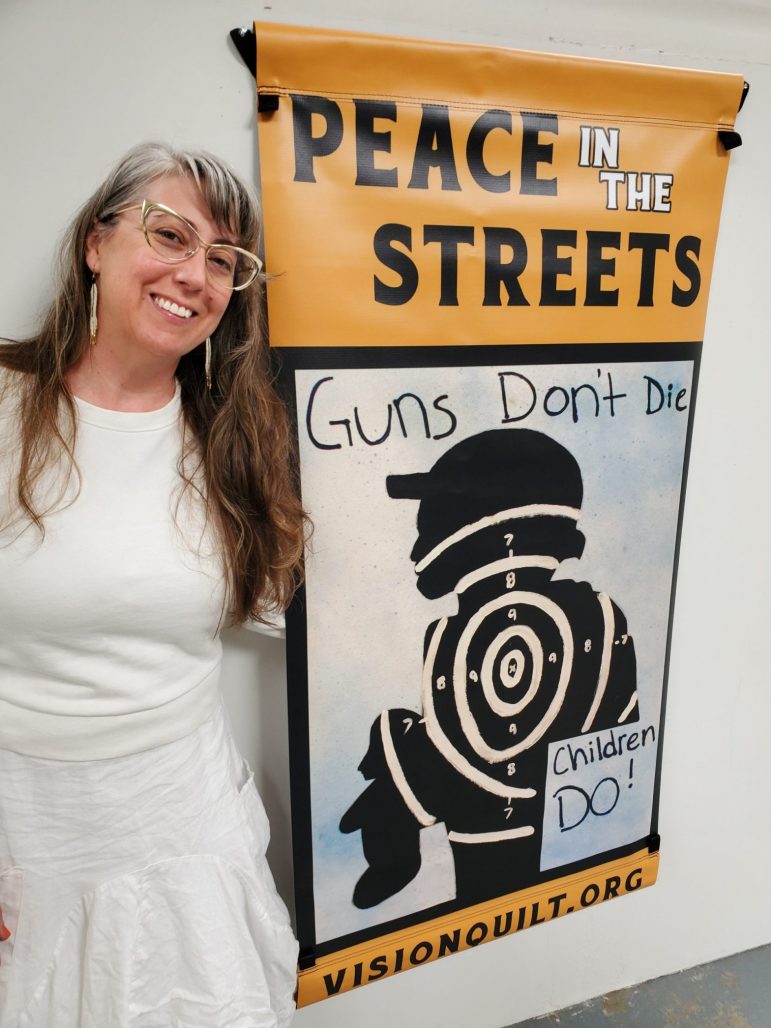 "It's important where they are doing it, and International Boulevard is critical," Armstrong said. "It's a great opportunity there for people who do not normally see art in their community."
Loren Taylor, the Oakland city councilmember whose district includes much of the area encompassing the banner project, praised the community for stepping up to combat increased gun violence.
"One of the things that we know works is when we see energy and enthusiasm from those within our community," he said. "When those in the community are saying that this is enough, it means a lot more than if it comes from an outside source."
DeForest strongly believes that art can bring about positive change.
"We want people to imagine that gun violence can be prevented," she said.
Vision Quilt looks to produce 150 more banners, extending the display along the length of International Boulevard. The banners cost $250 each to create and manufacture; the organization accepts online donations.