Real estate veterans Teresa Baum and Matt Heafey build a winning team with Chad Olcott, Nicole Kennedy and Barbara Love. Together they make up The Heafey Baum Group.
[SPONSORED]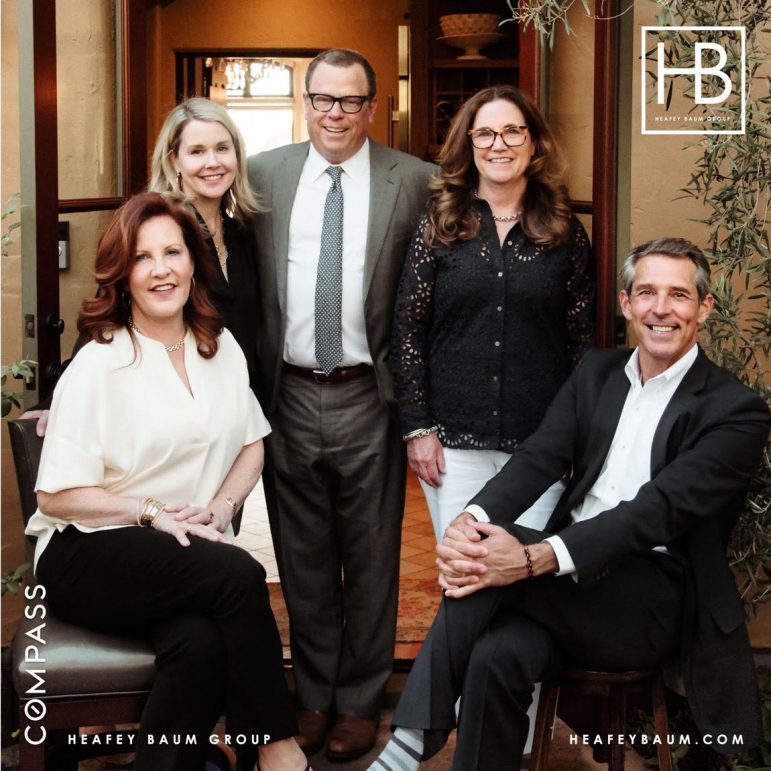 HBG is a new kind of real estate team, capable of meeting all their clients' needs with access to regional and global markets, state-of-the-art technology, and a more compelling marketing approach to both buying and selling.
A hands-on, get-things-done, service-oriented approach and a deep understanding of local markets
Attuned to both the buyers and seller's needs in the Piedmont/Oakland/Berkeley markets, Matt Heafey and Teresa Baum take a deeply personal and service-oriented approach with each client.
The team is composed of individuals with different skill sets that ensure a seamless client experience: Nicole Kennedy works with buyers and sellers and brings her staging experience to every listing, with her real estate license; Barbara Love organizes all the properties and keeps us on time and budget; and Chad Olcott brings a creative eye and a design background to help get every listing ready for market.
"It was a no-brainer for us to partner," Heafey said. "We are both hard-working, go-getters and complement each other's skills for a positive client experience."

"With a full team, we can get all the intricacies of the real estate deal done quickly and efficiently, even with Covid restrictions and hurdles," added Baum.
Experience and integrity yield stellar results
HBG is defined by their core values, respected for their integrity, and celebrated for their stellar results. With a combined 30 years of real estate experience, Baum and Heafey have negotiated hundreds of transactions on both sides of the luxury home market representing buyers and sellers with proven success.
To receive top dollar in today's white-hot market, HBG manages the coordination of many different vendors on top of keeping clients updated every step of the way. With two experienced agents leading the way, there are very few situations Heafey and Baum haven't seen before. This means fewer surprises and more communication about what to expect during the sales process of each home.
This is a foundation that both realtors share and the reason why it made so much sense to come together as a team. As Baum commented, "We both work hard, dream big, move fast, learn from reality, and collaborate without ego."
Heafey chimed in, "We are having a ball!"

What's New