Nakilah Johnson started playing basketball against the boys. She was in elementary school and found herself as the only girl on the court at recess.
"It was really fun," Johnson said. "That's how I got into it. I said, 'Mom, I wanna go train. Can I get a trainer so I can play basketball?'"
Johnson had tried other sports. She ran track, she tried volleyball, she did swimming and gymnastics. But the sport she loved was basketball.
Now a senior on the Piedmont High School girls basketball team, Johnson is having a spectacular year for the 10-1 Highlanders. And she recently announced she will continue her career at Weber State University.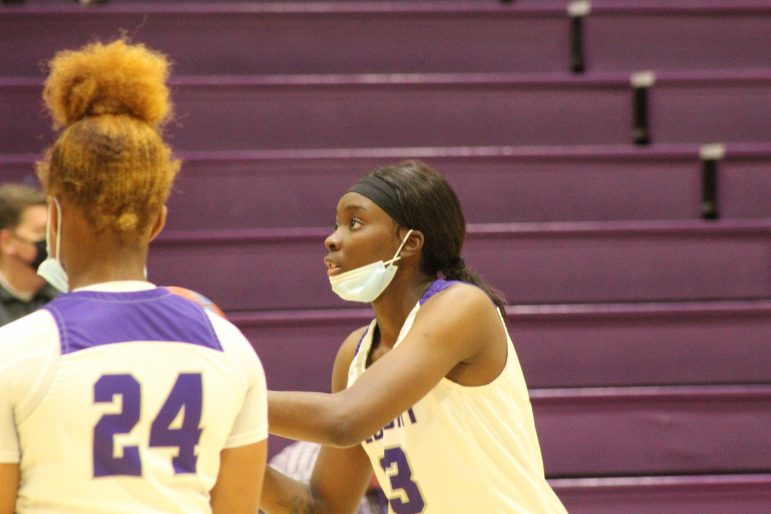 "I am excited to play college ball," she said. "I'm kind of nervous, but I'm really excited."
Johnson said she wanted a "family-oriented" program. Something to mirror the experience she has had at Piedmont.
"They stayed connected throughout the whole recruiting process," Johnson said of the Weber State coaches. "Instead of all basketball, it's more of a family type of thing."
Johnson is 5-foot-11, which in high school makes her a taller player. But she has been playing above her grade level for years. When she was in seventh grade, she was on a team of older players, so she ended up playing point guard.
She has posted up for the Highlanders to take advantage of her height. But at the next level, coach Bryan Gardere expects her to be a backcourt player.
"I don't think there will be a lot of posting, but I do think there will be a lot of slashing," the Piedmont coach said. "In college, twos and threes are interchangeable."
Said Johnson, "I'm more of a runner. I like to run. That's more of my game."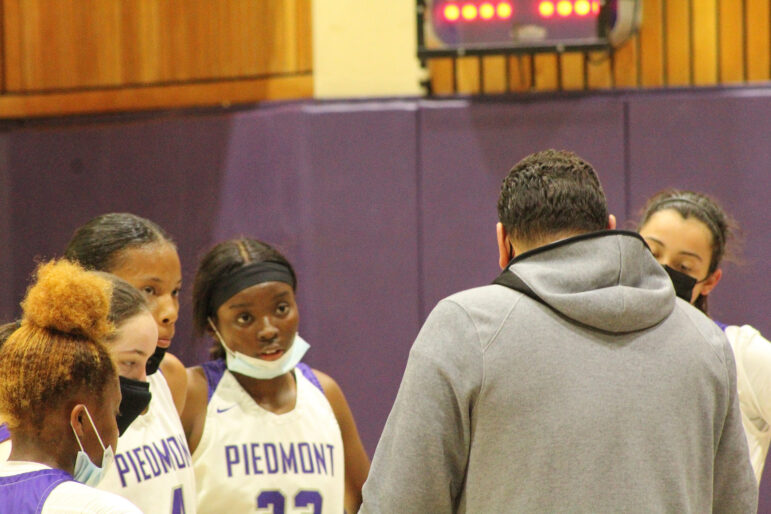 Gardere said every player needs to adjust when they get to the next level.
"Scoring numbers don't necessarily translate to college," he said. "What translates is athleticism, the IQ, nose for the ball, rebounding, if you have a good feel for the game. Those kinds of things translate. Those are things only high-level kids can do."
"In college, everyone was the stud player on their team. Everyone at Weber State was the Nakilah on their team. So everyone has to find their role and what they do well. I do believe that overall, Kih's defense has really gotten better. She has always been in shape, but taken it to another level to be able to guard the other team's best player. The way to get on the court is to show you want to compete on the defensive end. And rebound."
Johnson said she needs to work on her footwork as she transitions to Division 1 basketball. Another thing she is working on is talking on the court.
"Sometimes I stop talking," she said. "Which you can't do in college. If you don't, all of it breaks down."
As the only senior on the Highlanders, Johnson is getting experience being more vocal.
"I have to," she said. "I'm the only senior and the leader on this team."
She added that it isn't a natural role for her.
"As she has gotten older, she has taken on that leadership role," Gardere said. "What I like is when I get on the kids, she's the one who immediately says, 'That's alright ladies, we've got this.' She's the first to tell them it's OK. I love that. A lot of people just shut down."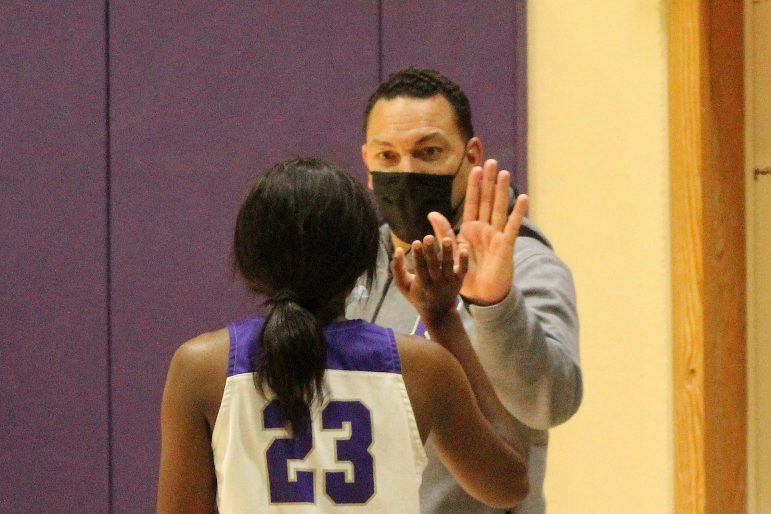 "It's something she has really embraced this year. She gives a lot of guidance and help to the younger kids. We have three sophomores and three freshman. There's a lot of teaching moments right now and I think shes doing a good job of that."
Johnson said the pandemic gave her a chance to work on several parts of her game.
"I think I've gotten better at shooting and finishing and finding my spots on the court," she said. "Also, my passing. Looking for the open person, being patient, not rushing everything, knowing how to slow down the game sometimes."
Now, Johnson is concentrating on making her last year of high school ball the best it can be. There will be no North Coast Section or California Interscholastic Federation playoffs. It's simply a matter of leading her team. Her family.
"I love this group of girls," Johnson said. "I feel like we play hard. I feel like it's better (playing after the pandemic disrupted the season). I feel like we are playing way better than we did last year. I feel the virus helped us get better working on our individual games, and when we bring it together, it's like, 'Oh my gosh, we're a great team!'"
Photos by Damin Esper