High school coaches love to tell you how young their team is. But when Piedmont High School girls volleyball coach Leslie Blakely tells you she has a young team, believe it!
The Highlanders are without a senior on their roster this year. That means they enter the season without as much experience as other teams, but it also means their first-year coach has a pack of modeling clay with which she will try to construct something special.
"I'm truly excited," Blakely said. "They have a ton of potential and are eager to learn and grow, not only as individual players but as a team. They want to be the players to help build the program and set the stage. They are a great group of kids."
It'll be different from Blakely's last girls volleyball coaching gig – at Mercy-Burlingame, where she had 12 seniors on her roster.
One of the top returning players for Piedmont will be middle blocker Ruby Shaffer. Blakely calls her a "go-to" player. At 6-feet tall, Shaffer will be a presence on the front line.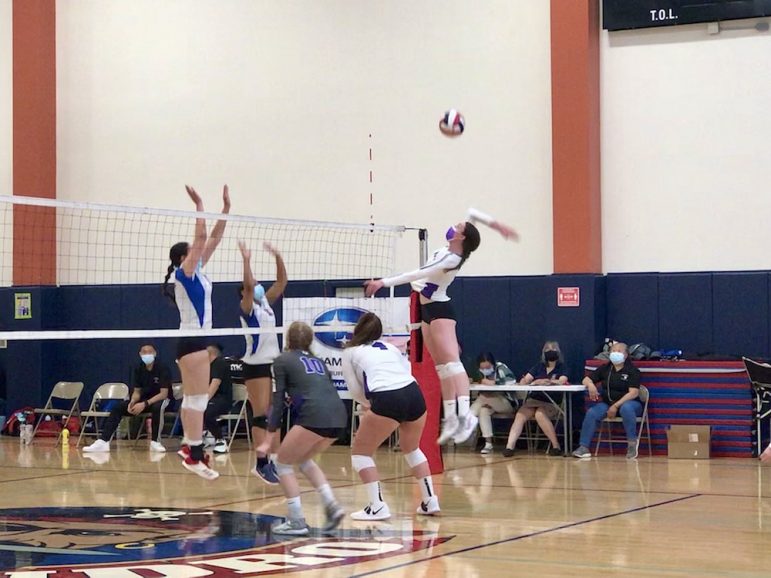 "Ending rallies and earning us points," Blakely said. "She's key. She's very athletic. She brings a lot of energy from how she executes on the ball. She's not that type of player who's going to get loud and excited, but she sets the tone on how we want to play and how we execute."
Sophomore Eden Lorin will be the libero. Blakely said that as Shaffer sets the tone on offense, Lorin will set the tone on defense.
Another sophomore is setter Lila Town.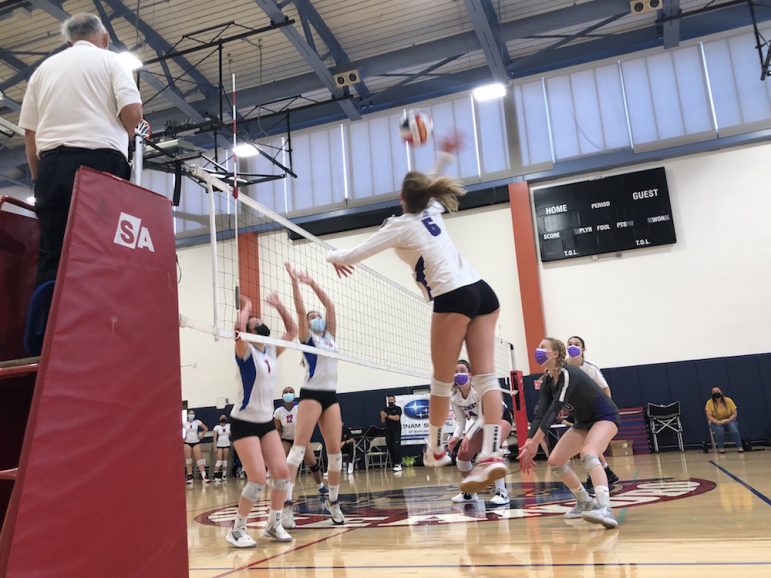 "She's the presence on our team," Blakely said. "You feel confident. She's running it, she's consistent. She's running the show out there. I have a lot of confidence in her and I think the rest of the team has confidence in her."
Lila's freshman sister Sadie Town will be an outside and defensive specialist.
"She's the one I feel excited about," Blakely said. "She's the future of the program. She's a freshman and she's coming in and she's starting. She has the ability to play great defense. She has the ability to execute on the play. She's really calm and steady."
Sophomore outside hitter Tara Kothari will bring power up front and energy to the team, according to Blakely.
"She's going to pump up the team," the coach said. "She's going to liven up our team. Set the tone for the fast pace and high energy. She's a competitor. She wants to win and you can tell that whenever she steps on the court for a practice or a game."
Blakely said the defense is pretty good, but finishing points is going to be something that needs to develop.
"We've got to be able to finish the rally, finish the point, finish the sets and finish the game," she said. "We have to shift the mentality. I think it takes time. We've only been playing with each other for a week or a week and a half. That offense comes from starting to mesh as a team."
Blakely is coaching both the girls and boys volleyball teams. She noted in a normal year – when the girls play in the fall and the boys play in the spring – that's simple enough. Instead, she will be doing double-duty, and looking forward to the challenge.