Trinity Zamora and Nakilah Johnson each scored 25 points to lead the Highlanders to an 83-62 win over visiting St. Joseph-Notre Dame on May 19.
The win lifted the Highlanders to 10-1 on the year, and 4-1 against West Alameda County Conference Foothill Division competition.
Zamora and Johnson started the game on the bench; coach Bryan Gardere said it was because they had missed the team's previous game, a loss to Berkeley. Both entered just over two minutes in. Freshman Natalia Martinez helped with the scoring load early, scoring nine of her 18 points in the first quarter.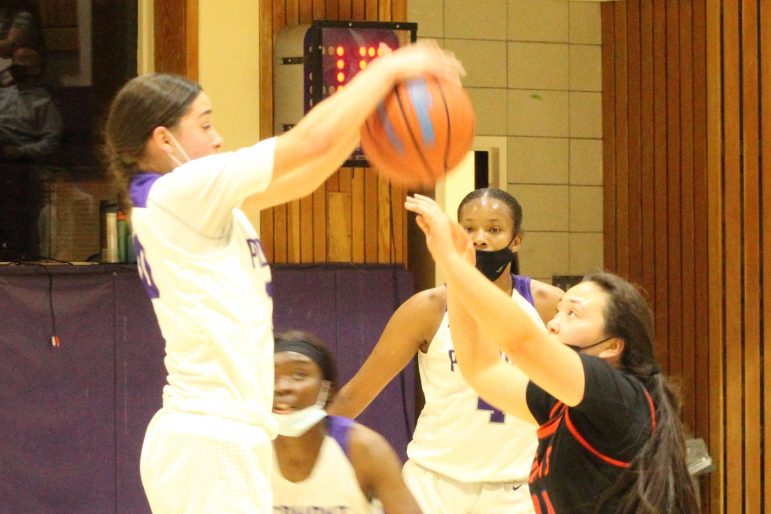 Zamora made eight 3-pointers in the game and also pulled down 10 rebounds. Johnson made 11 of 18 shots from the floor and also had eight rebounds.
But it was the defense that was most impressive. St. Joseph-Notre Dame's Makena Mastora is one of the top players in the league, having scored 27 points in the teams' first meeting. The St. Mary's College recruit still scored 23 this time, but it was on six of 27 shooting.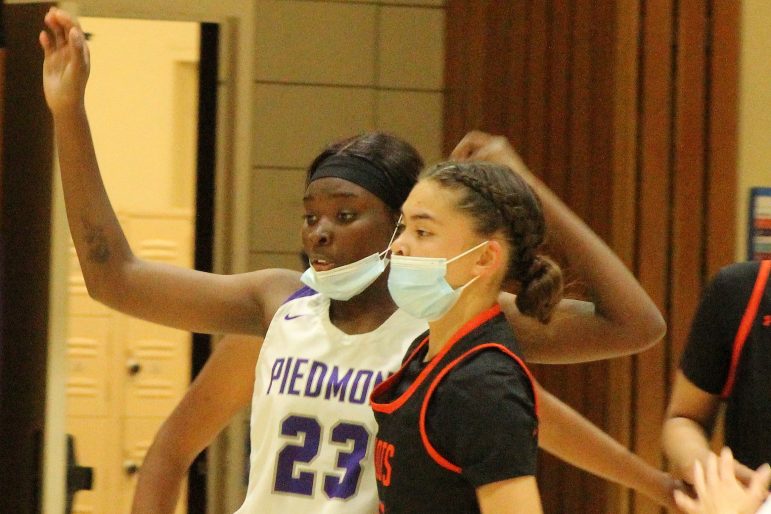 "We had a little bit of a scout from the first game and we kind of knew what to expect," Gardere said. "St. Mary's is gonna have a really good player coming."
"I thought the girls did a much better job. Just trying to ID her, know where she is. Load over on her side a little bit. When you have a great player like that, you've got to help. It's the same thing with Kai or Trinity, if you don't pay attention to them, they're going to hit you with a good amount of points."
The Pilots certainly tried to pay attention, but Johnson and Zamora had too much firepower. The score was 23-12 at the end of the first quarter, and the Highlanders never looked back. Martinez also had 10 rebounds and five assists.
"I'm excited for our whole team," Gardere said. "They're getting better. They like working for each other. Instead of just playing with someone, if you're playing for them, things change a little bit. I think they're starting to do that, and they love the challenges. Win or lose, they're competing. As a coaching staff, that's all you ask for."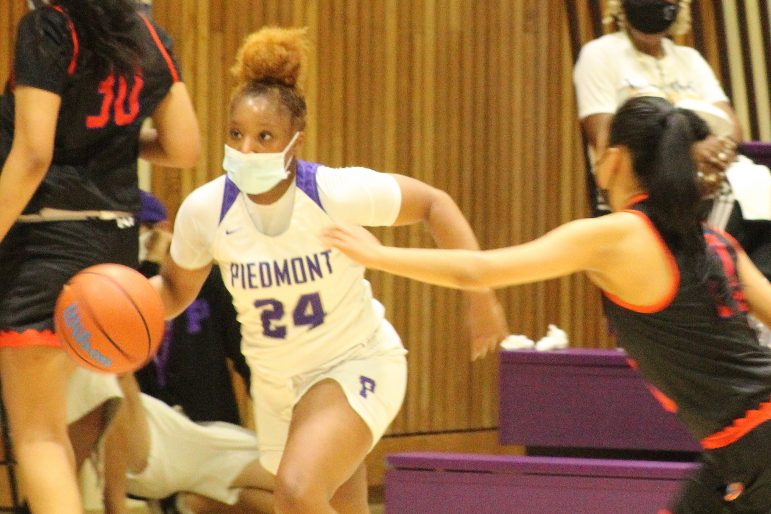 On May 13, the Highlanders fell at Berkeley, 60-56. Piedmont was without its two top players, but battled back late. The Yellowjackets led 50-40 entering the fourth quarter, but the Highlanders made it close. Maddie Hill scored seven of her 17 points in the fourth quarter, and Brie Sotelo scored five of her 17 points in the final period. Martinez finished with 15.
Taylor Aranda led Berkeley with 22 points. Freshman Mecca Alexander had 13 for the Yellowjackets.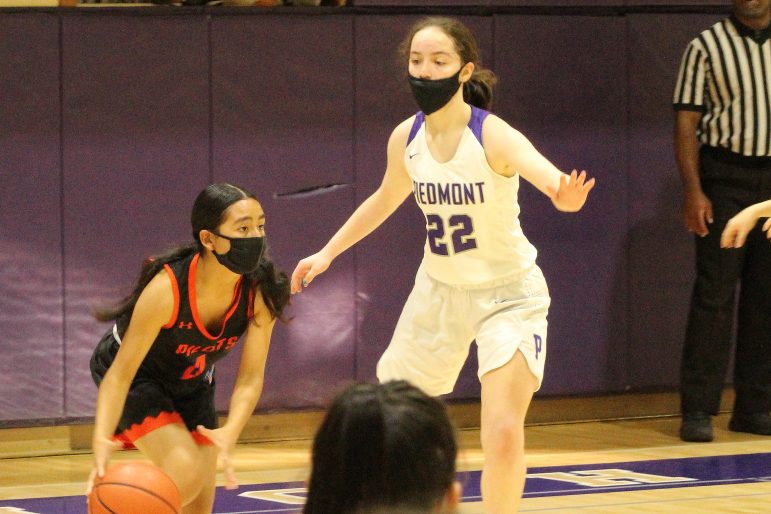 On May 11, Piedmont beat Terra Linda, 70-43 in a nonleague game at Terra Linda. Johnson had 33 points to lead the way. Martinez had 12 and Hill added 10. Zamora also missed that game.
The Highlanders beat Marin Catholic at home in a tight battle on May 10, 49-44. Johnson led the way with 19 points, while Zamora had 12.
Photos by Damin Esper