The Bay Area is a hub of artistic expression, attracting artists, writers and musicians from around the globe to live, work and create. We highlight some of the offerings here.
---
Doors are open at Davies: Donning two hats to both conduct and solo with the San Francisco Symphony, as Davies Hall opens up for live performances before a wider public for the first time in many a moon, pianist Jeremy Denk is heading up a program highlighted by the Bach Keyboard Concerto No. 1 in D minor and Mozart's Piano Concerto No. 14 in E-flat Major.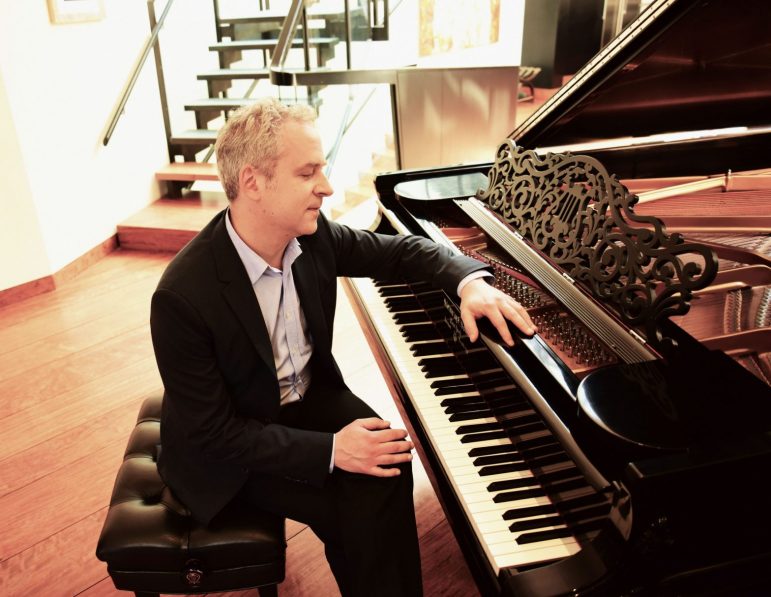 ---
Also on tap, with only the pianist and string instrumentalists playing, are William Grant Still's "Out of the Silence" and Gerald Finzi's "Eclogue" for Piano and Strings. Seating capacity in the hall is limited to 50%, with the orchestra level and side boxes reserved for vaccinated patrons (proof required) and the loge and first and second tiers for those not yet vaccinated but able to show proof of a negative COVID-19 test. Masks are required, and there is no intermission.
7 p.m. Thursday and Friday, 301 Van Ness Ave., San Francisco. Tickets, $25-$95, are at (415) 864-6000 or online at sfsymphony.org.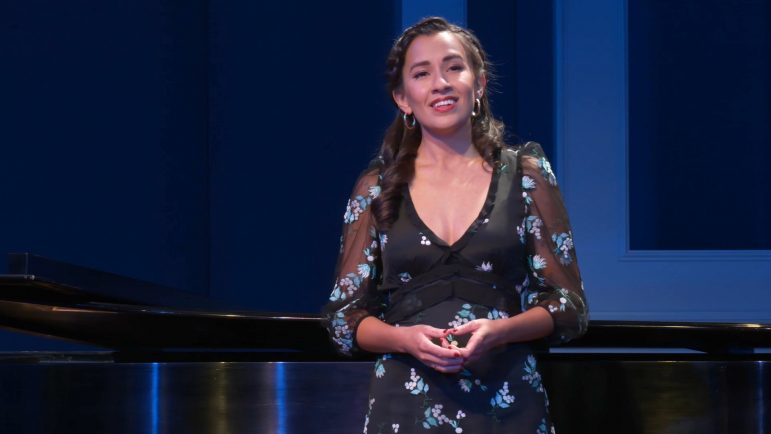 Loving the Latinas: What do Modesta Bor, Maria Luisa Escobar, Chabuca Granda, Maria Grever, Ernestina Lecuona, Angela Peralta and Consuelo Velazquez have in common, besides what is obvious from their names? They were all women composers from the late 19th into the 20th centuries, and their contributions to the world of classical music are being celebrated, along with those of contemporary composers Gabriela Lena Frank, Irma Urteaga, Tania Leon and Mariela Rodriguez in a concert co-sponsored by Los Angeles Opera and Opera San Jose that will stream on OSJ's Facebook and YouTube sites at 5 p.m. Friday and remain accessible for a short time thereafter.
The program is curated by tenor Russell Thomas, an artist-in-residence at LAO, who promises the music "will transport audiences to Mexico, Venezuela, Argentina, Cuba and Peru, all while honoring the women who wrote each piece." Performing the songs, all captured in OSJ's Heiman Digital Media Studio, will be soprano Vanessa Becerra, tenor Carlos Enrique Santelli and baritone Efrain Solis, all OSJ resident artists, and baritone Luis Alejandro Orozco, with accompaniment from pianists Cesar Cancino and Bryndon Hassman and guitarist Jose Chuy Hernandez.
The program is free, but you are encouraged to RSVP at operasj.org.
---
The virtuoso and the wannabe: There is a great deal we know about Sergei Rachmaninoff, the Russian composer and pianist of the late Romantic period. But there is one chapter, late in the composer's life, when he was in poor health and settled in Southern California, about which little is known. And that's where Hershey Felder's newest stage production begins. Felder, well-known to Bay Area theater fans for his engaging shows spotlighting the lives and music of heralded classical composers, will present the world premiere of his new show "Anna and Sergei" on Sunday.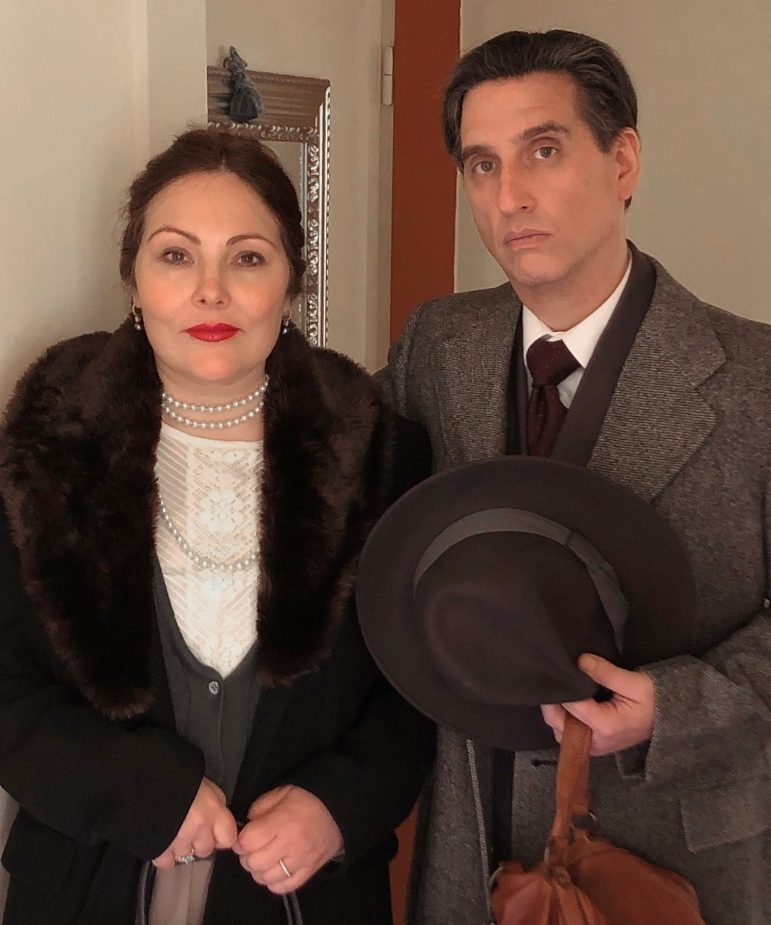 But unlike many of his works, which offer broad examinations of a composer's life and artistry, "Anna and Sergei" centers on what publicists refer to as a "strange" 1940s meeting between Rachmaninoff and Anna Anderson, the woman who had long claimed (falsely) to be Princess Anastasia, the youngest daughter of Russia's last czar.
Felder, who will portray Rachmaninoff in the production, is a great storyteller, so this recounting should be fascinating. But he is also a terrific pianist, so music fans can rest assured that plenty of Rachmaninoff's works will make their way into the show.
The show livestreams 5 p.m. Sunday from Florence, Italy, and will be available on demand through May 23. Tickets are $55 per household. You can access the show from the website of TheatreWorks Silicon Valley, theatreworks.org, and the company will receive part of the proceeds.
---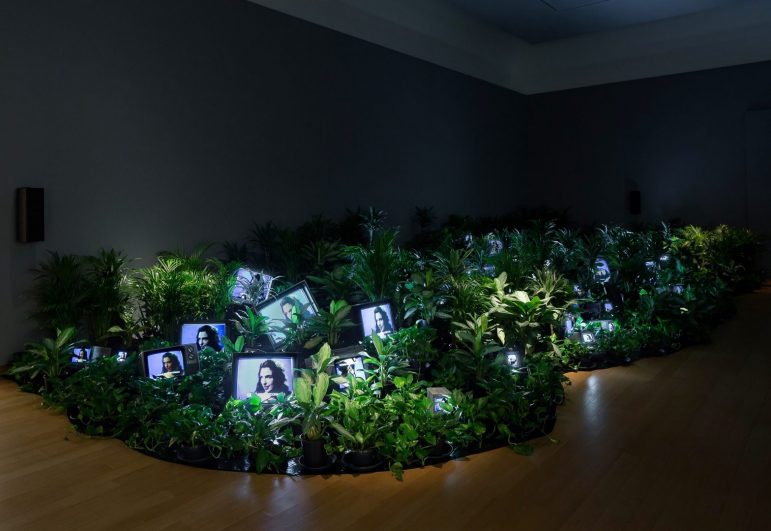 Turn on, tune in: The man who coined the phrase "electronic superhighway" was not a Silicon Valley technology pioneer but a Korean-born artist named Nam June Paik (1932-2006). That was in 1974, about a decade after he became a rising star in the art world with interactive exhibits and demonstrations that marveled at electronic technology. And the "superhighway" he envisioned was not just a global electronic communications network but also an ever-evolving confluence of music, art, ideas and performance where the wall between creator and consumer was all but erased.
The San Francisco Museum of Modern Art has just opened a major new exhibition covering the gamut of Paik's five-decade career, from his early works featuring TVs manipulated by magnets to video projects to such enormous installations as 1993's "Sistine Chapel." Some 200 items and installations are part of the exhibition, including two robots, one each named for composer John Cage and choreographer Merce Cunningham, two of Paik's closest friends and collaborators. The exhibition comes at a time when the works and especially the vision of Paik, considered the founder of video art, could not seem more relevant.
The exhibition runs through Oct. 3; the show is covered by SFMOMA's general admission, $19-$25; reservations with timed entries are required at sfmoma.org.
---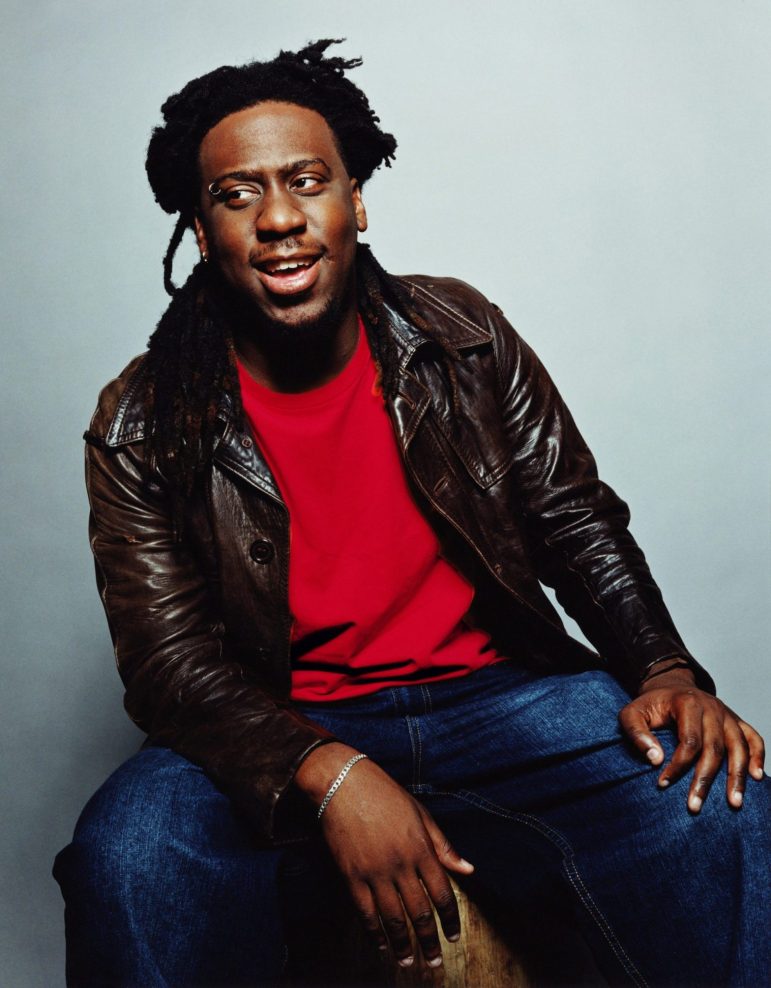 Miles and Miles: Fans of Miles Davis should know that SFJazz is celebrating the brilliant and groundbreaking trumpeter and composer this month in its weekly Fridays at Five streaming concert series.
This week's chapter features Robert Glasper, the jazz/R&B/hip-hop-embracing pianist and composer, in a performance tied to the 2016 album "Everything's Beautiful." The album, produced and curated by Glasper, featured reinventions of classic Davis tunes. (The project got its start when Glasper did the score for Don Cheadle's Davis biopic, "Miles Ahead.")
While there will never be another Davis, Glasper has earned comparisons for his restless drive to take music in new directions. He's joined in the streaming show by guitarist Michael Severson, drummer Justin Tyson, bassist Burniss Travis and singer Bilal. Other Davis-centered concerts this month include pianist Chano Dominguez performing "Flamenco Sketches" (May 21) and an all-star collection of session musicians exploring songs from Davis' electric-fusion era (May 28). Shows are streamed at 5 p.m. Fridays and include a real-time chat with the artists.
The concerts are rebroadcast at 10 a.m. the following Saturday (without the chat). You must be a SFJazz digital subscriber to access the show (it costs $5 a month). Go to sfjazz.org.