One of the country's greatest baseball players will be honored June 2, not only by Major League Baseball but also by a Bay Area winery.
Campos Family Vineyards of Contra Costa County plans to release a limited edition wine on June 2 commemorating New York Yankees legend Lou Gehrig, with proceeds to benefit the ALS Cure Project and the Lou Gehrig Society.
"This is the biggest thing that we have been a part of," Michelle Campos, owner and proprietor of Byron-based Campos Family Vineyards, said in a statement. "It is an incredible honor to produce this official label and be able to contribute to finding a cure for ALS in such a significant way."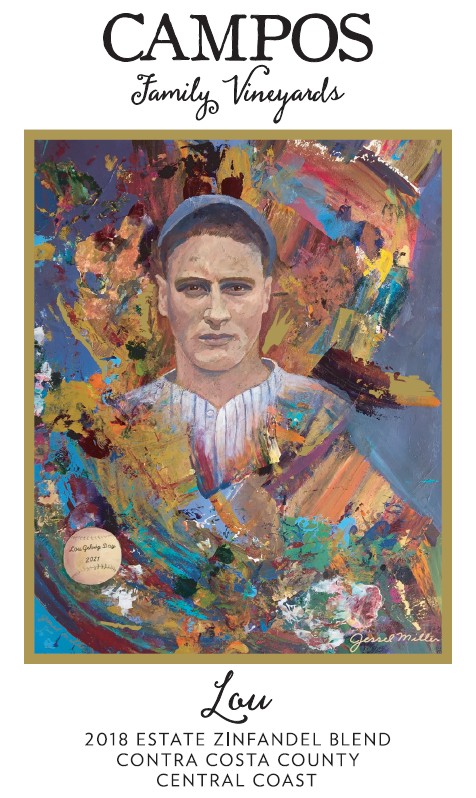 The release of the "Lou" 2018 Estate Zinfandel Blend coincides with the first-ever national Lou Gehrig Day on June 2, introduced by Major League Baseball (MLB) to honor the Hall of Fame first baseman whose public battle with amyotrophic lateral sclerosis (ALS) drew broad public awareness to the disease.
According to the ALS Association, ALS is an always-fatal neurodegenerative disease in which a person's brain loses connection with the body's muscles. People with ALS lose their ability to walk, talk, eat and, eventually, breathe.
The June 2 date is significant not only as the day Gehrig became the Yankees' regular first baseman in 1925, but also as the day Gehrig died in 1941, roughly two years after he was diagnosed with ALS.
The disease has claimed the life of a member of a prominent Bay Area sports family, too. Oakland Athletics outfielder Stephen Piscotty lost his mother Gretchen in 2018 after her 16-month battle with ALS. His father, Mike, founded the ALS Cure Project to lead research to rid the world of ALS "so no one has to suffer Gretchen's fate."
The idea to use wine as a fundraiser came about when Mike Piscotty showed a portrait of Gehrig drawn by Napa-based artist Jessel Miller to Ric Campos of Campos Family Vineyards, who agreed that the artwork would look great on a wine label.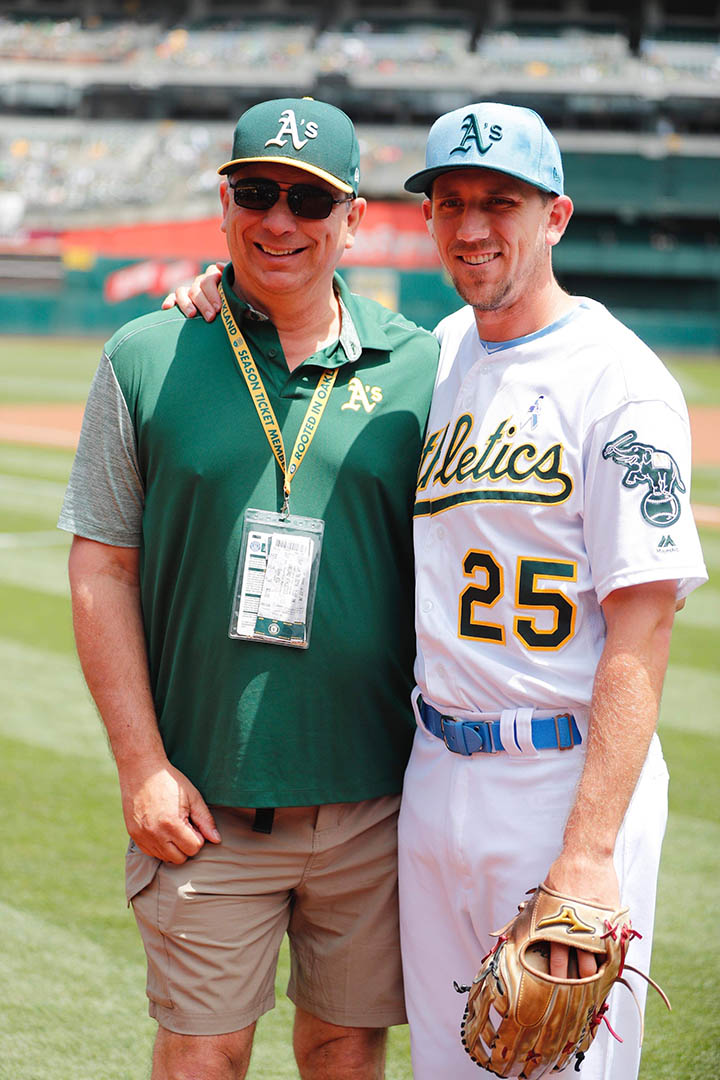 Campos will produce the special label wine under a two-year agreement with the Lou Gehrig Society, which owns the rights to the ballplayer's image, name and voice, as well as to all trademarks protecting his words and signature. Ten percent of the wine sale proceeds will go to a cure for ALS.
Starting June 2, the wine will be available for tasting at the winery and for sale at select grocery stores, markets, membership clubs, wine bars and restaurants.
Campos Family Vineyards will also sponsor the Country Fest to Cure ALS, a three-day event (Sept. 10-12) in Sonoma, Byron and Lathrop, featuring musical artists James Otto and Jason Blaine. All proceeds will be donated to ALS Cure Project.
"I wanted to do something that I like to do," Piscotty said of the country music festival. "We do a lot of golf events, but I'm not a very good golfer."
Still, the first annual ALS Cure Golf Tournament, featuring dozens of A's players, will be held June 7 at the Orinda Country Club, and Campos will sponsor that as well.
MLB players will commemorate the inaugural Lou Gehrig Day by wearing a signature patch on June 2. Teams that do not play that day, including the San Francisco Giants, will wear the patch June 3.