In a year that saw so much isolation, the Piedmont Arts Fund's "Things That Matter" community quilt project is proof that the fabric of community is resilient.
Sewn, painted, glued, drawn squares proclaim messages of hope, family, and togetherness. Some call for racial justice, others for joy in an often traumatic year. There are squares about protecting the environment, about music, about creativity itself. The project aims to bring together the "interwoven and diverse narratives to capture this unique time," organizers said.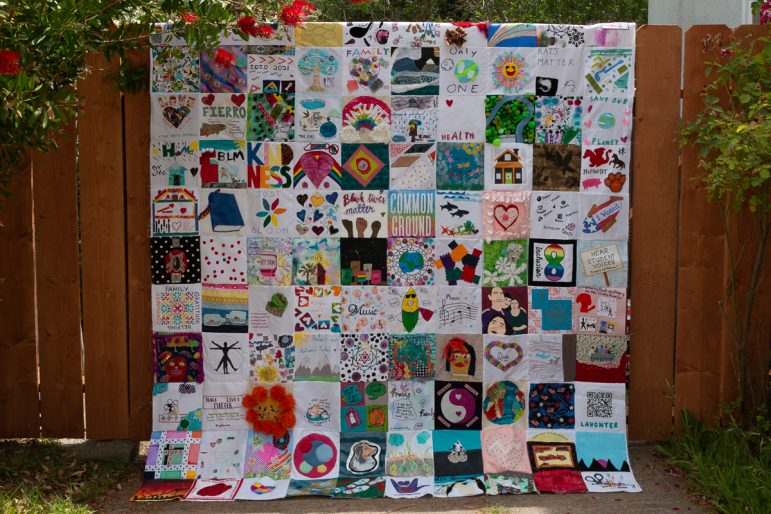 "Just placing the squares side by side with their various positive visual messages reminded me how powerful voices can be in community," said Christiana Reining, Wildwood and PMS parent, and arts educator.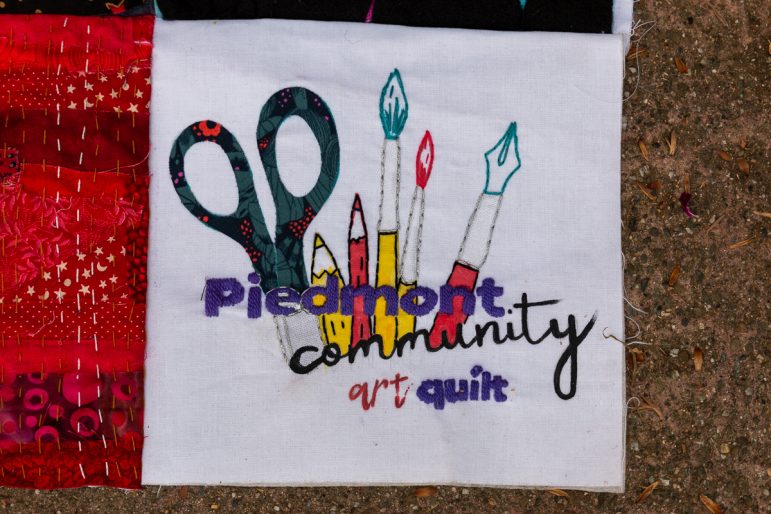 The quilt will be displayed during the Piedmont Art Walk on Sunday at the Piedmont Arts Fund booth, located at Havens Elementary School by the Ellen Driscoll Theater.
'"Like any quilt, the Community Art Quilt is a work in progress," organizers said.
The quilting team is still accepting contributions, and quilting squares will be available by donation at the booth.
The more than 100 squares compiled so far were arranged and stitched together by Tracy Broback (avid quilter and Wildwood 5th grade teacher/integrated art specialist), Siobhan Hughes (avid quilter, artist), Amanda Ward (PAF/Beach/PHS parent), Jon Reining (handy dad), and Olive Reining (PMS student).
So far the project has raised $5,716 to augment PUSD visual and performing arts programs, Christiana Reining said. All funds raised will be used for inclusive arts and music programs in district schools.