Piedmont High School's Makenna Thiel handily won the West Alameda County Conference-Foothill Division girls singles championship, wrapping up the title with a 6-0, 6-0 win over Alameda's Kyra Yee. The tournament was held April 16-17 at Alameda High School.
Thiel, the top seed, had little difficulty in her matches. She received a first round bye, then downed Bishop O'Dowd's Marianne Taner, 6-0, 6-1. In the semifinals, Thiel beat Berkeley's Estelle Handa, 6-0, 6-0, then did the same to the second-seeded Yee.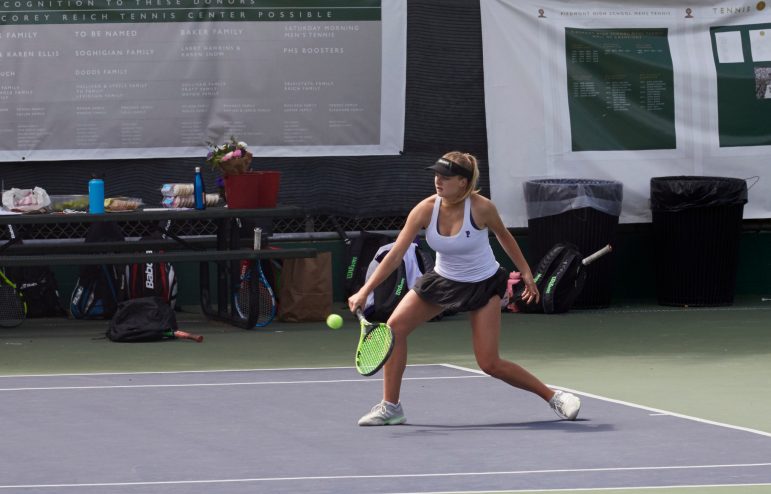 Bridgette McEfee was eliminated in the quarterfinals. She beat Alameda's Katherine Legg in her first match, 6-3, 6-1, before falling to Berkeley's Maya Curry, 6-3, 6-1.
The Highlanders' top doubles team of Audrey Edel and Anne Jumper took third place with a 6-4, 6-1 win over Berkeley's team of Andrea Morales-Mendoza and Lydia Schrag.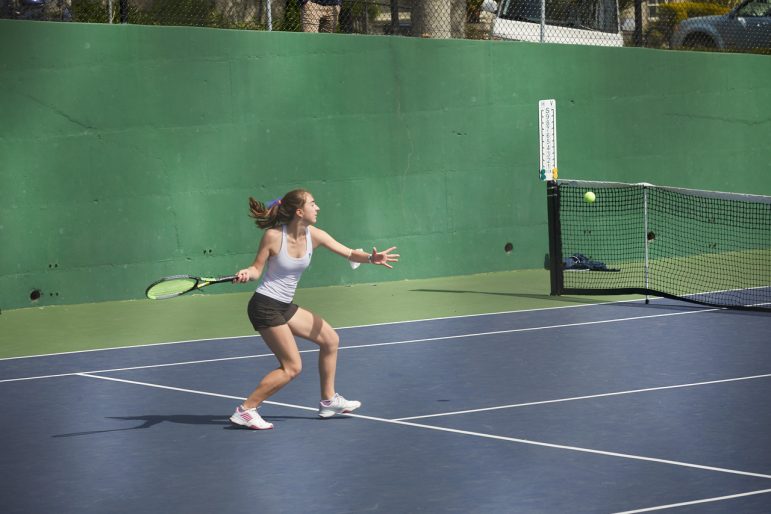 Edel and Jumper were seeded No. 2 in the bracket. They received a first round bye, then defeated Alameda's Adia Jallali and Angeline Yi, 6-4, 6-2. In the semifinals, they fell to Bishop O'Dowd's third-seeded duo of Ava Daniel and Alexa Allred in a tight match, 7-5, 7-6 (5). They then rebounded to beat Morales-Mendoza and Scrag in the third place match.
Bishop O'Dowd's Georgia Bunkers and Hayden Senegal were the top doubles seeds and cruised to the crown.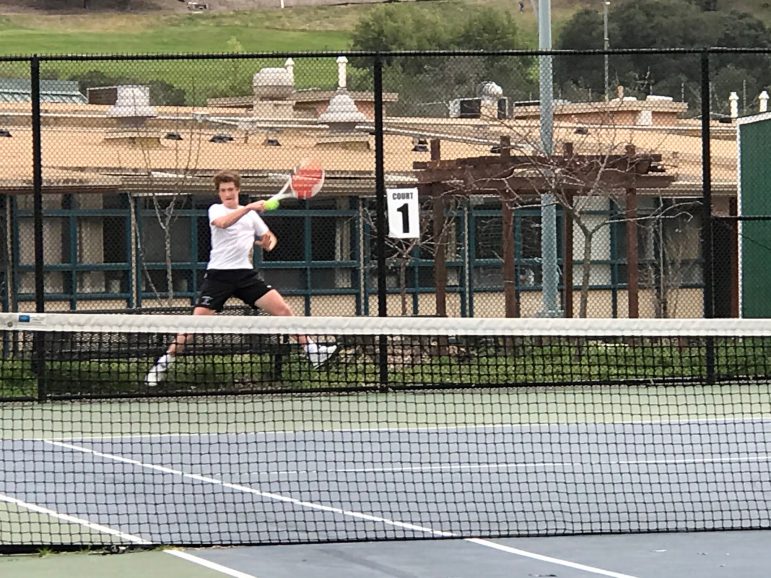 Piedmont's Charlie Lambert was the No. 3 seed in boys singles, but after a bye, he lost to Bishop O'Dowd's Coleman Forth in the quarterfinals, 6-2, 6-0. Sajan Srivastava was unseeded and lost his first round match to Castro Valley's Andrew Lottich, 6-1, 6-1. No. 1 seed Alex Chang of Berkeley won the championship.
In boys doubles, both Piedmont's team won one match before beling eliminated in the quarterfinals. Akash Kothari and Linus Lee beat Berkeley's Andy Zhang and Nicholas Underwood in the opening round, 6-3, 7-5. They then lost to fourth-seeded Michael Chu and Colby Fong of Castro Valley, 6-2, 6-2.
The Highlanders' Jake Cota and Justin Katter beat Castro Valley's Austin Chu and Daniel Guo in the first round, 6-2, 6-1. Bishop O'Dowd's Max Leonardo and Alex Baertsch-Chow then got the better of Cota and Katter, winning 6-2, 6-2. Berkeley's top-seeded team of Faris Hadir and Michael Alharazy won the title.
Photos by Damin Esper and Brian Mahany