The Highlanders concluded their season on April 24 with a 6-1 win over host Castro Valley. They finished the year 5-5 overall and 4-2 in West Alameda County Conference play.
Senior Audrey Edel concluded her high school career with a 6-0, 6-1 win over Lauren Leong in the No. 1 singles match. Coach Jim Landes said Edel "saved her best play for her last high school match. Audrey hit strong, consistent forehands that moved her opponent all over the court and threw in some great backhands as well."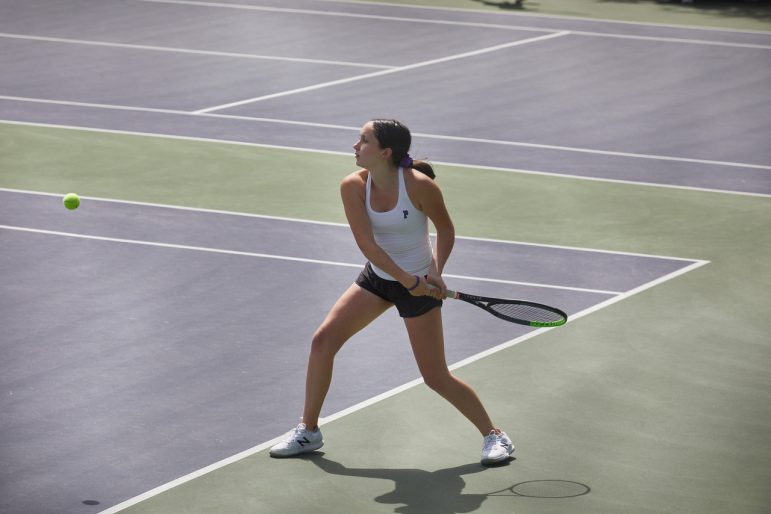 Anne Jumper beat Alex Tam 6-2, 6-2 in the No. 2 singles match. Michaela Bini dominated the No. 3 match, winning 6-0, 6-0 over Hannah Pilgrim. Mara LaForte downed Ashley Fang at No. 4, 6-2, 6-4.
Amanda Becker and Kate Dorman beat Camille Camoro and Christine Xu, 6-1, 6-1, in the No. 1 doubles match. Castro Valley got its lone point when Piedmont's No. 2 team of Rosie Siemers and Audrey Frankel had to retire from their match with Lavina La and Helena Liu. Siemers and Frankel were up 3-0 in the first set when Siemers's case of tennis elbow flared up.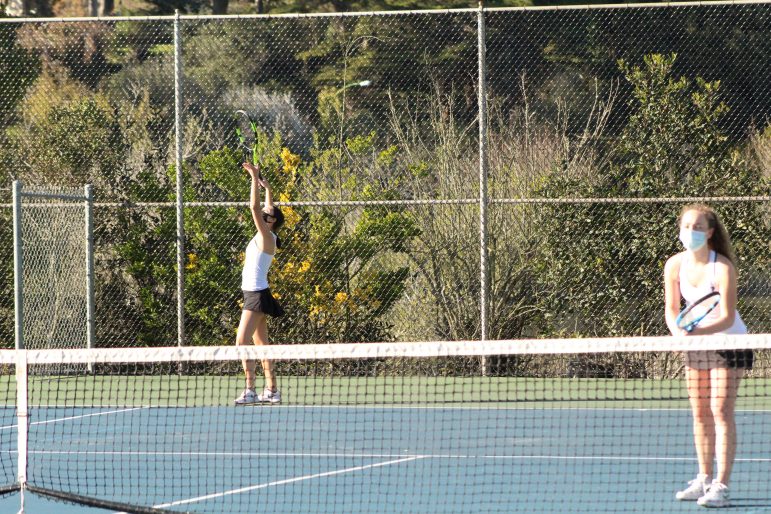 In the No. 3 doubles, the Highlanders' Elise Young and Talia Blumberg beat Nicole Dong and Lindsay Liu, 6-4, 6-2.
In previous matches, on April 6, Piedmont fell 8-1 at Campolindo. Bini got the only Highlanders point by winning the No. 3 singles match over Justine Ellery, 6-2, 6-2. Bridgette McEfee battled in the No. 1 match, falling to Claire Ross, 3-6. 6-3, 10-1.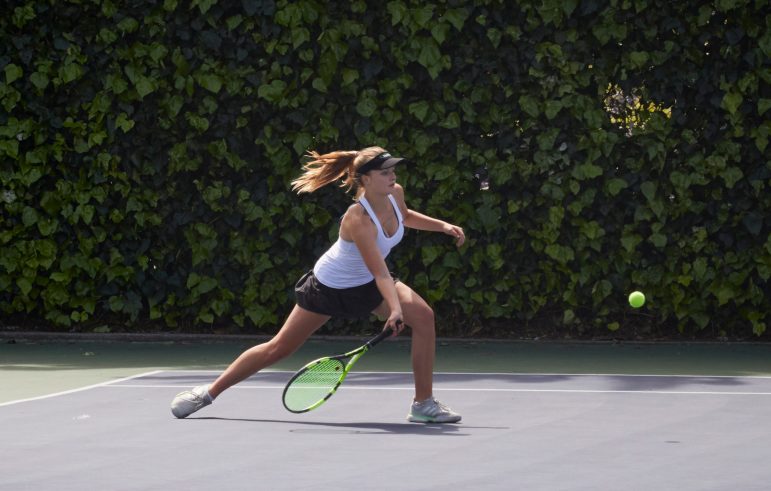 At No. 1 doubles, Siemers and Dorman fell to Francesca Restrepo and Sarah Warner, 5-7, 6-4, 10-7.