The Highlanders beat Alameda on April 3, 6-1. The win over the visiting Hornets leads into a week with two tough nonleague matches.
Makenna Thiel won the No. 1 singles match over Kyra Lee, 6-2, 6-1. Bridgette McEfee beat Katherine Legg 6-2, 6-3 at No. 3 singles. Anne Jumper defeated Allison Kwon at No. 4, 6-4, 6-4.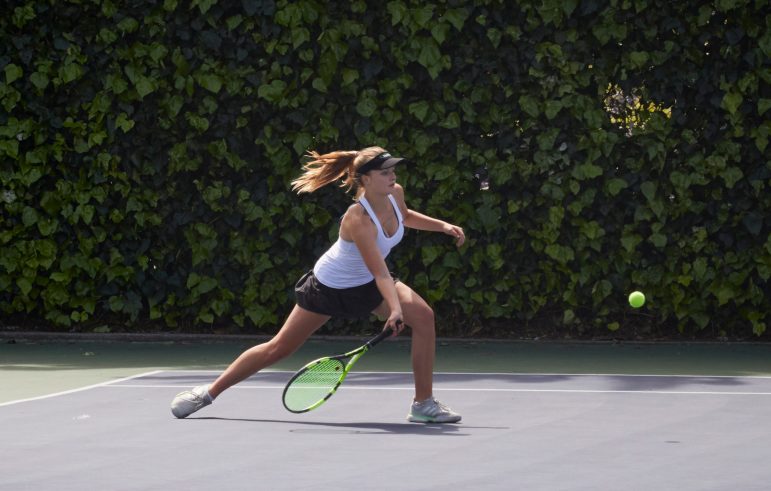 Piedmont coach Jim Landes said that Jumper played a strong match after losing to Kwon earlier in the season.
"Anne overcame her nerves and played strong, aggressive tennis," Landes said.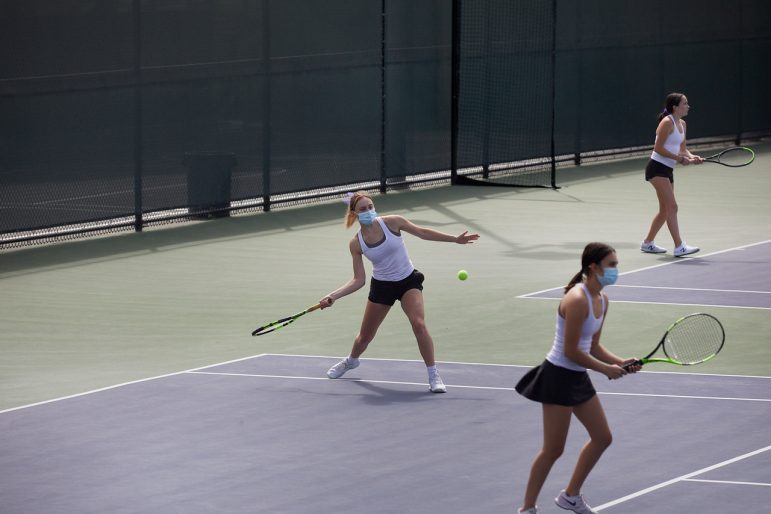 The Highlanders swept the doubles matches. Amanda Becker and Michaela Bini beat Nisha Johnson and Andrea Kwon at No. 1, 6-3, 6-3. Audrey Mahany and Mara LaForte defeated Maikhanh and Vankhanh Hoang in the No. 2 match, 6-4, 6-2. At No. 3, Rosie Siemers and Kate Dorman beat Adia Jallali and Natalee Chin, 7-6 (0), 6-1.
Alameda's only win came at No. 2 singles, with Olivia Willard getting the best of Audrey Edel, 6-0, 7-5.
It was senior night and the team honored Thiel and Edel.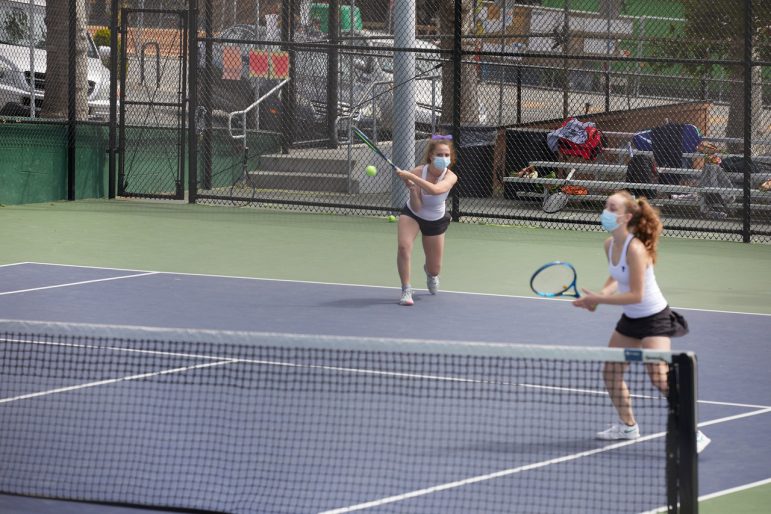 On March 27, Piedmont fell at Bishop O'Dowd, 4-3. The teams split the four singles matches, and the Dragons took two out of three in doubles.
Mahany won the No. 4 singles over Ava Taner in a terrific match, 6-2, 2-6, 6-3. The No. 2 doubles match was another good one, with Siemers and Dorman eking out a 5-7, 6-3, 6-3 victory.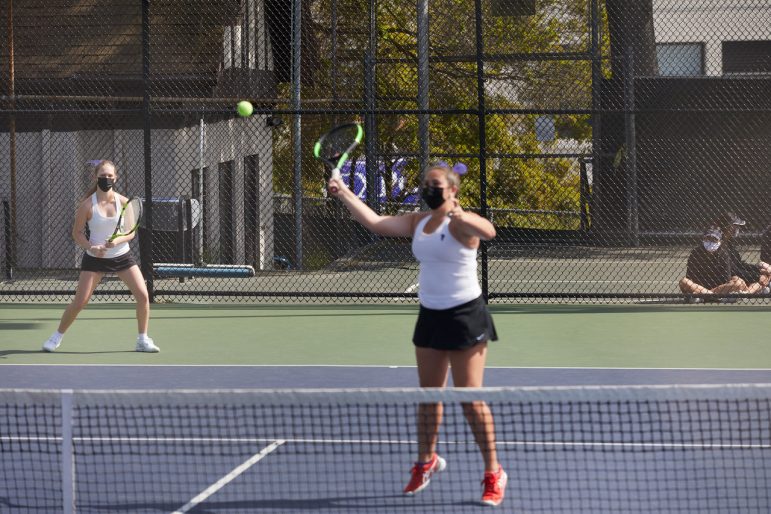 O'Dowd's Georgia Bunkers won at No. 1 singles over Edel, 6-1, 6-2. McEfee beat Hayden Senegal 6-1, 6-4 at No. 2. The Dragons' Marianne Taner beat Jumper at No. 3, 6-4, 6-0.
Ava Daniel and Alexa Allied of O'Dowd won the No. 1 doubles match over Becker and LaForte, 6-2, 6-3. At No. 3 doubles, it was the Dragons' team of Natalie Rollo and Abby Ritcher beat Audrey Frankel and Sofia Ferraro, 7-6 (4), 6-3.
Photos by Brian Mahany