The Highlanders and Dragons played a pair of thrilling games on back-to-back nights, with Piedmont coming out on top both times.
The first match on April 19, at O'Dowd, resulted in a 12-11 Piedmont win. The Dragons put the ball into the net for what could have been the tying goal just after the final buzzer sounded.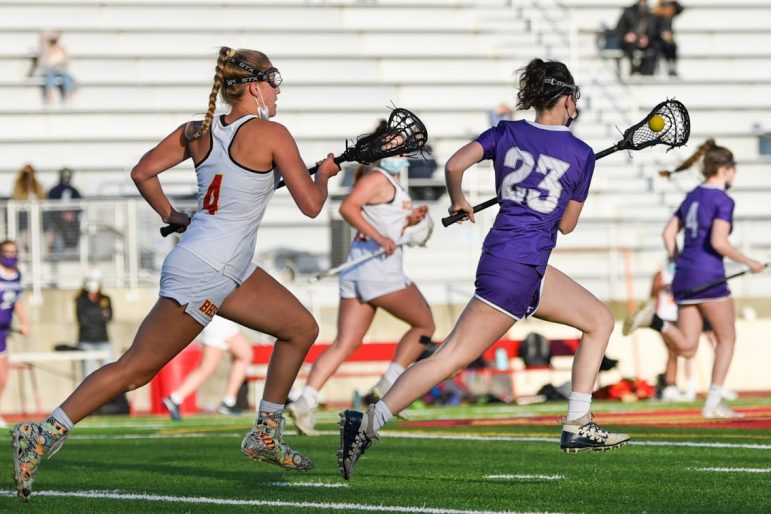 "With 16 seconds left, we lost the ball again and O Dowd had one chance to tie," Highlanders' coach Carlton Chan said. "They did a great job to get the ball down field in two passes to Lily Yu. Lily drove and the defense stopped her. Led by Maya (Galbreth) and Bella (Kjellen). Lily took a big wind up and lost the ball. The ball was in a scrum in front of goal. The horn blew and a split second later O 'Dowd shoved the ball into goal – but it didn't count."
Caroline Devine, Katharine Kinne and Sadie Tschider each had four goals for Piedmont. Kinne and Tschider had two assists apiece.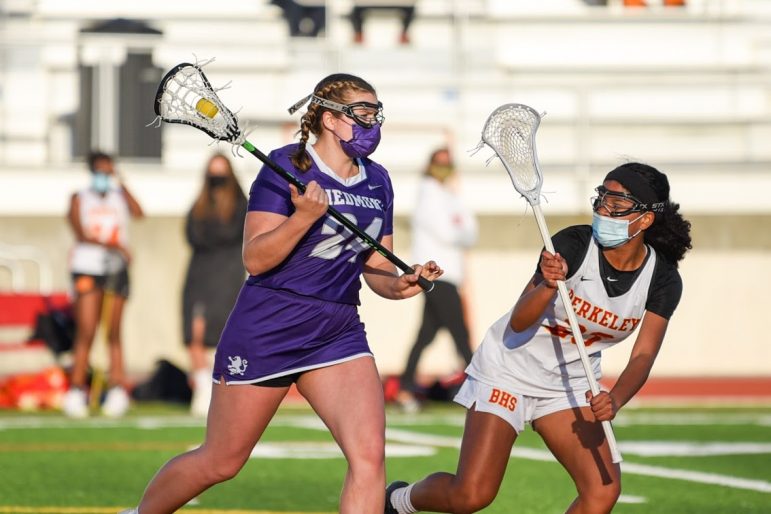 Bishop O'Dowd got two goals each from Velia Vera, Ally Ames, Karolina Herold, and Yu.
Piedmont hosted senior night on April 20. This time, the Dragons went up early and held a three-goal lead in the first half. The Highlanders rallied to take the lead in the second half, but it was a back-and-forth affair. Yu scored with two minutes, 18 seconds left to cut the lead to 16-15. But was the end of the scoring, as Piedmont held on for another one-goal victory.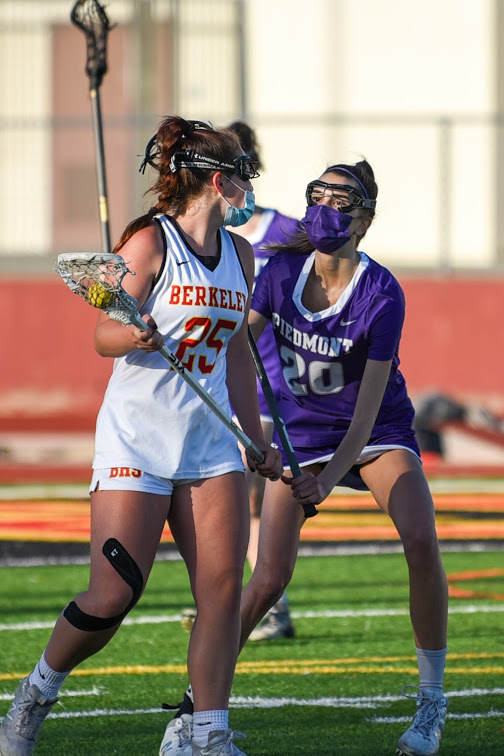 Devine led the Highlanders with eight goals and four assists. Tschider had four goals and two assists. Elizabeth Ethington, Carly Roitblat, Charlotte Theut and Kinne added single goals.
Ava Murphy had four goals to lead Bishop O'Dowd. Yu and Ames added three goals each.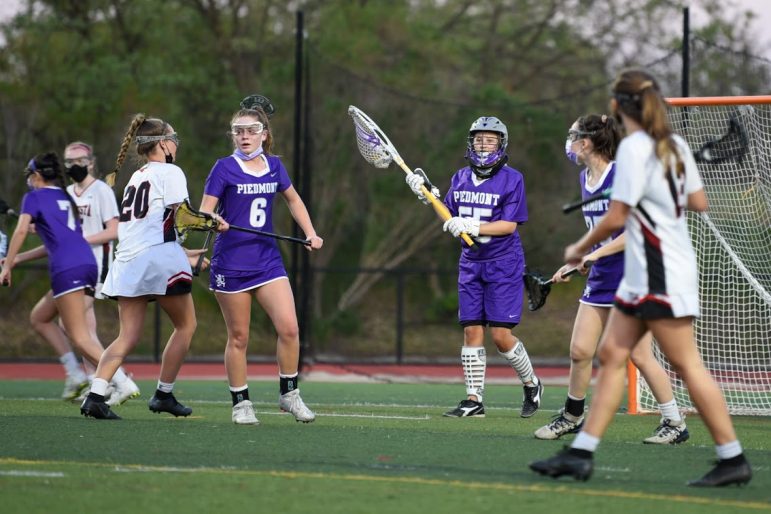 Piedmont concludes the season on April 24 against University-San Francisco.
Photos by Todd Marshburn