The Highlanders returned to team play in a simultaneous/alternating week Covid restart. Tryouts were held in late February, with the team capped at nine active players as only six are allowed to compete on match day. An alternate week system was installed so that the girls and boys teams can practice as much as possible within the NCS/CIF guidelines.
The girls team features seniors Emily Adams, Madeleine Meaux, and Maddy Schaefer; juniors Abigail Drake, Dabney Warner, and Toby Jacob; and sophomores Aryana Fisher and Rahimeen Shah.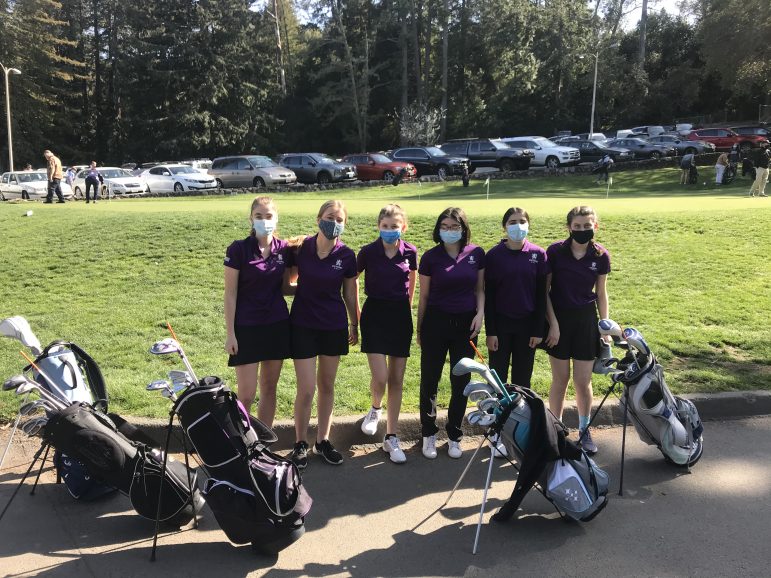 The Highlanders began their season on March 29 at Tilden Park GC against Berkeley and Bishop O'Dowd. Sophomore stand-out Aryana Fisher helped lead the attack with 2 birdies en route to a team low score of 44. She was supported in this effort with rounds of 49 by Dabney Warner, 51 for both Madeleine Meaux and Maddy Schaefer, 54 from Abigail Drake, and 58 for Rahimeen Shah. The combined 249 strokes were low enough to beat both teams.
Mary Lee of O'Dowd was the medalist on the day with a 38.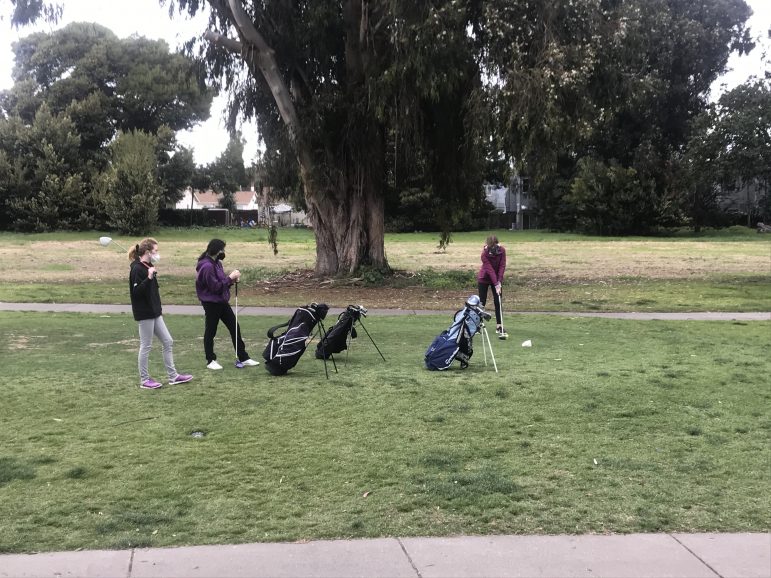 Against Alameda on April 7, Piedmont came up just short. Toby Jacob had the low score this time with a 51. Fisher shot a 52, Emily Adams a 55, Warner shot a 58, Meaux a 59, and Shah a 60.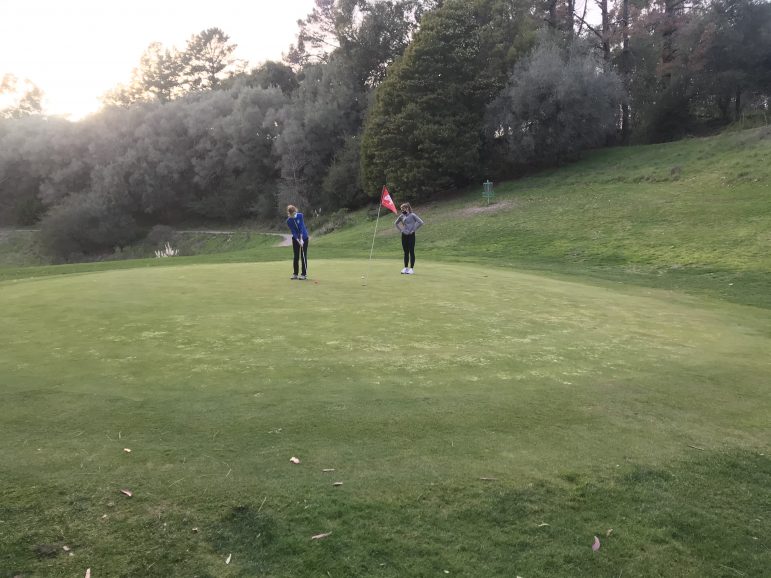 Penny Driscoll led Alameda with a 34, for -2 overall on the round.
Photos by Howard Oliver