Highlander coach Bryan Gardere has simple goals for his team this season.
"Every game is a playoff game," he said. "We're trying to live in the moment. Let's just play and let's have fun. We had such a long time off. We get to play. Let's play. We have fun playing."
The Highlanders started their 18-game schedule with a pair of victories, beating Clayton Valley 83-49 on April 21 and then opening West Alameda County Conference-Foothill Division play with a 70-43 win at St. Joseph-Notre Dame on April 28.
In addition to the 12 WACC-Foothill Division games, Gardere has scheduled six non-league games. That's a lot of basketball in just over six weeks.
"Let's just play as many as we can in a short amount of time," Gardere said. "Whatever amount of games were allowed, let's do that."
The Highlanders have just one senior on the roster, but she's a pretty good one: Nakilah Johnson. The Weber State-bound Johnson has had an epic career at Piedmont.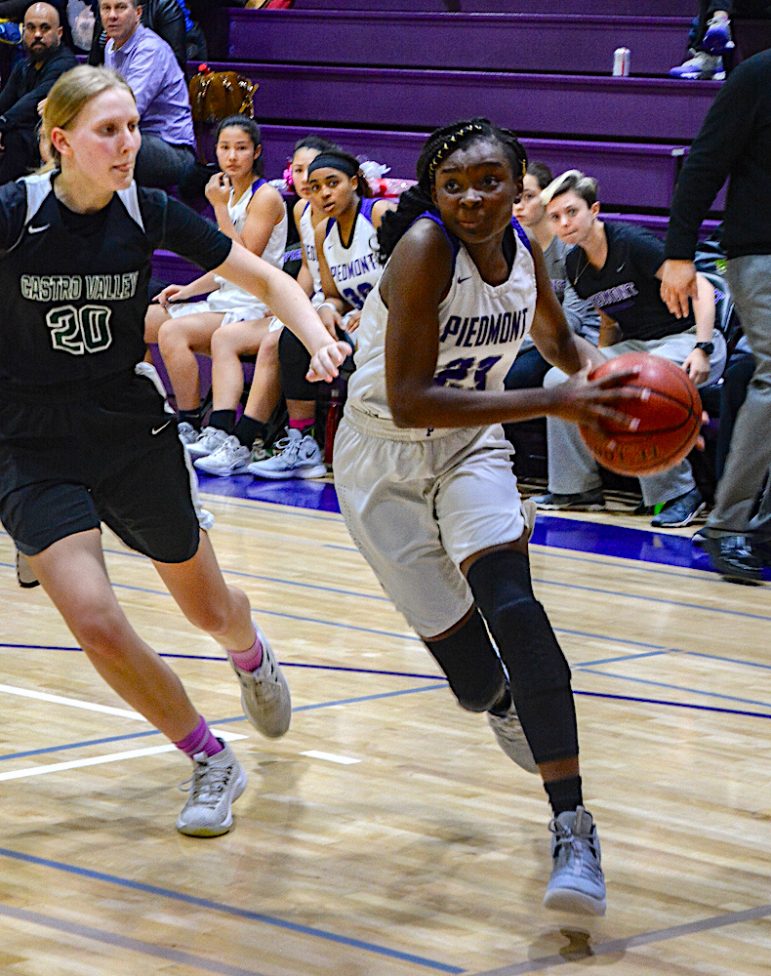 "Ki can do the defensive stuff, she can score the points," Gardere said. "And she worked on her ball- handling. She knows at the next level when she gets to Weber, shes going to have to handle that thing. And she has put in a lot of time in the offseason."
Johnson opened the season with 33 and 26 points in the first two games. But she can also play off the ball and doesn't force her shot. That unselfishness leaves plenty of room for super-sophomore Trinity Zamora to shine. Gardere said major schools are looking at Zamora, who plays "point forward" for Piedmont.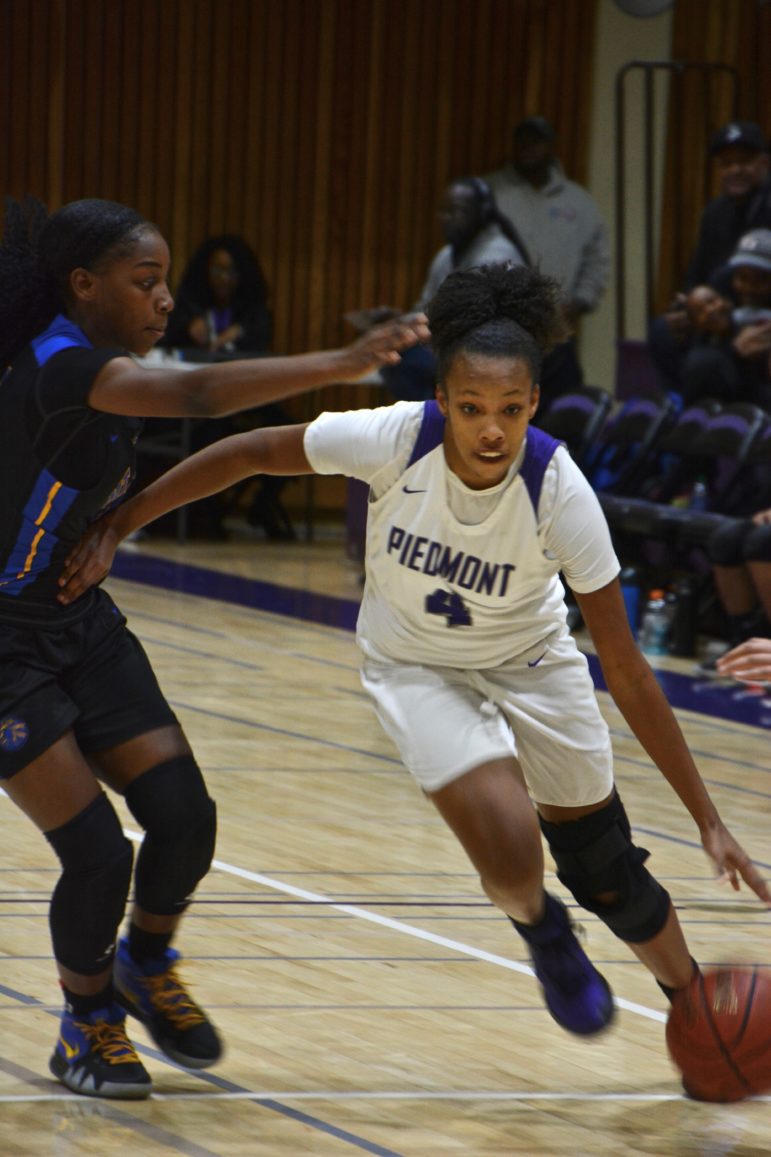 "We expect her to not just help handle the rock, but score buckets, guard the opponent's bigger player, guard the wing player, rebound, share the ball," Gardere said. "We expect her to do a lot, we put a lot on her, but she's up for it."
Maddie Hill is another key returnee. The sophomore guard brings outside shooting and toughness on defense to the table.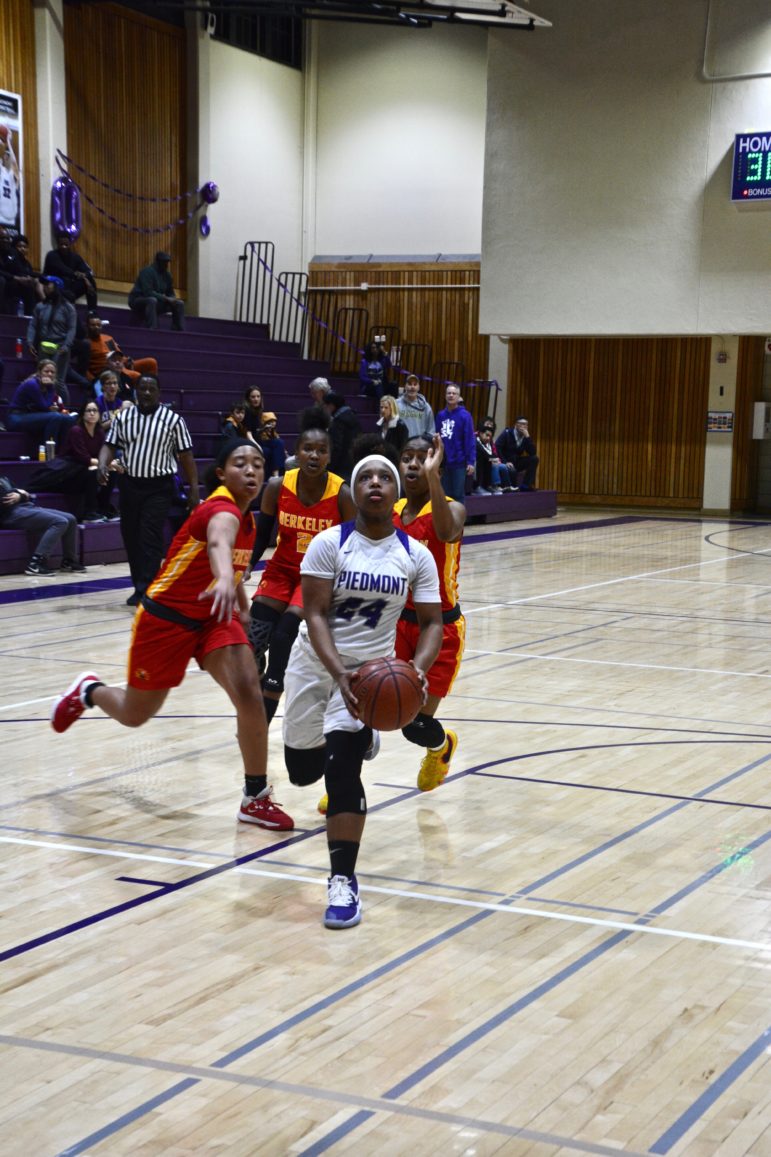 Junior Hannah Govert is also back from last season.
"Hannah's not the flashy or need the ball (type), but she does a little bit of everything," Gardere said. "She's always in the right spots defensively. Her big things are talking, leadership. In high school sports, that is really important."
The Highlanders have three first years on varsity. Natalia Martinez is expected to be another top recruit.
"Nat is special," Gardere said. "She is going to be one of the top players in the area at some point, and we want to make sure she understands if this was a normal year, how we roll."
The other two are Mia Leggett and Luisa Murray.
Gardere said the team took advantage of the long break due to the COVID-19 pandemic to work on their individual games.
"We've had like three summers because summer's usually three months long or two and a half," Gardere said. "Overall, these girls have had time to improve some of these things. The ball-handling has gotten a lot better. There's days we're going to shoot the ball really well. We definitely want to run. We feel we can definitely get out and score some buckets."
Gardere said there are things to work on in this brief season.
"If we want to compete with whoever the best team on our schedule is, we know defensively we're going to have to be better," he said. "We're not a big team so we have to be a little more scrappy. Everybody is going to have to rebound. Those 50-50 balls, we have to do better if we want to compete."