Highlander coach Jerome Johnson had just finished speaking to his team. As he crossed the sideline to start packing up, he looked at a reporter and said, "I cannot believe we won like that."
Like that was a 33-0 shutout of Berkeley on April 2, moving the Highlanders to 3-0 on the season. The team that didn't win a West Alameda County Conference football game in 2019 is blowing through this COVID-19-abbreviated schedule, outscoring opponents thus far by a count of 95-21.
"I think we were ready," senior lineman Andy Melian said. "We had a big senior class this year. We have been playing for four years, we were ready to come together and really do something. Everyone's a year better from last year. We basically had the same squad last year. Now we're just all a year better and a lot more experienced."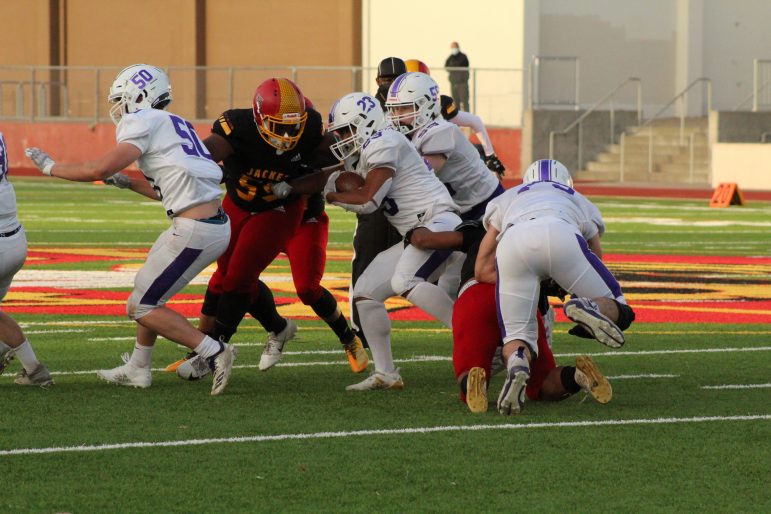 Said quarterback Tommy McNeil, "We're playing as a team. We're cutting out all of the individual stuff and we're really sticking together. We've got a really strong group of seniors that are holding this crew together. We worked hard this offseason."
"We were ready for them. We were prepared and we just came out here and had something to prove."
McNeil completed six of 10 passes for 120 yards and two touchdowns. Brian Cain rushed for 113 yards and three touchdowns on 21 carries.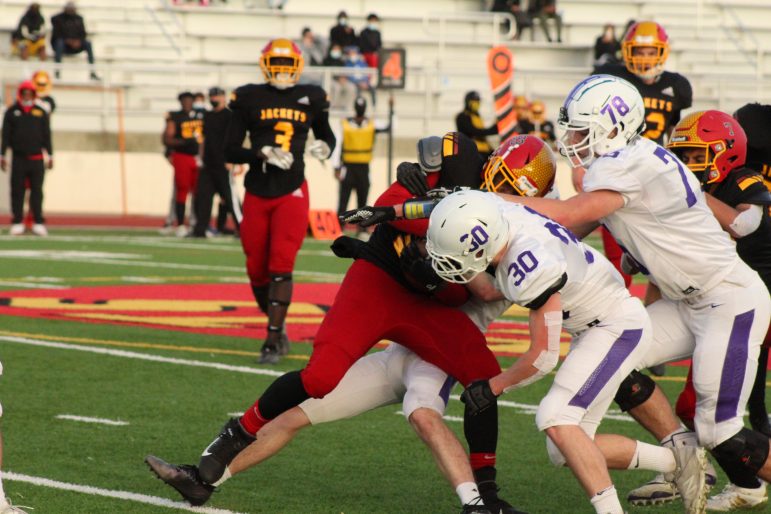 But the real story was on the defensive end. Piedmont held Berkeley (1-2) to just 10 net yards on the day. The Yellowjackets were so discombobulated, they wasted all three timeouts and committed four delay of game penalties in the first half.
"D-line put a lot of pressure on them," Melian said. "Linebackers followed up really well. Jet (Moxley)  was all over the field. And our DBs were locking them down, getting picks."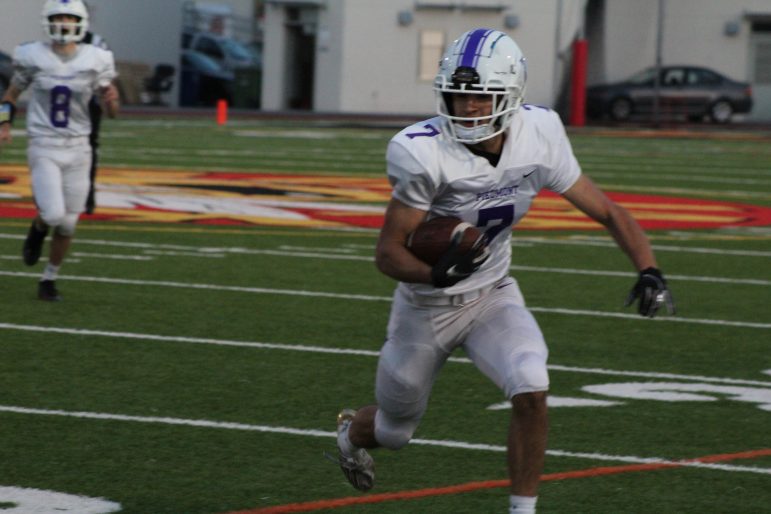 The tone was set on the game's opening series when the Highlanders got a sack from Jack Youtsetter on the first play from scrimmage. Melian added one early in the second quarter. Nate Guzdar and J.D. Harrison had interceptions.
Despite the great defensive play, Piedmont was only up 7-0 at halftime. Things quickly changed at the start of the third quarter. Berkeley kicker Cahil Lewis attempted an onside kick, but Joe Hempeck recovered by the Highlanders. McNeil immediately went deep, hitting Alex Hilton down the right sideline. Despite getting interfered with by defensive back Creg Brown, Hilton came down with the ball and sprinted the rest of the way for a 56-yard touchdown.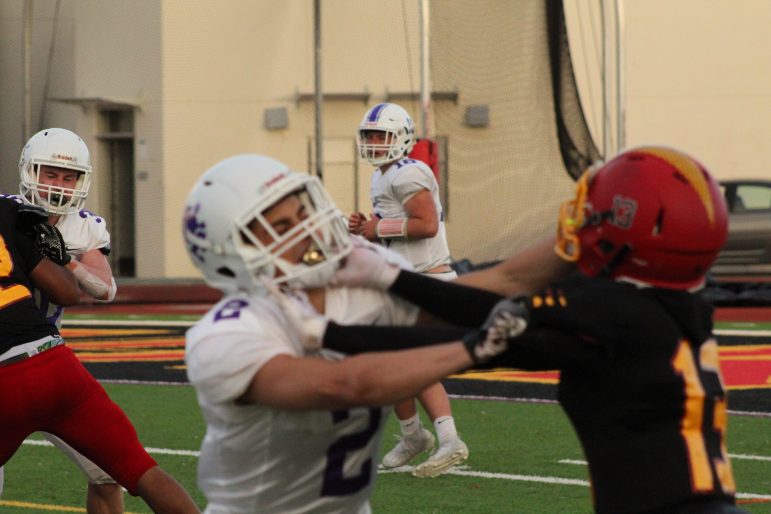 "I knew Tommy was going to throw it to me because he told me before the game," Hilton said. "I knew I had to go make the play.  He (Jefferson) came and hit me before I saw the ball. I could feel him fall off me so I knew I'd be in open space."
Said McNeil, "I sent Brian out into motion to try to sell a screen pass and get that corner to jump. We had Hilton run a fade. I saw him come open so I threw it up and let him bring it down. He's got great hands, he's got a lot of talent. It's great to have him around."
Berkeley turned the ball over on downs and McNeil threw a 19-yard touchdown pass to Moxley, and the rout was on.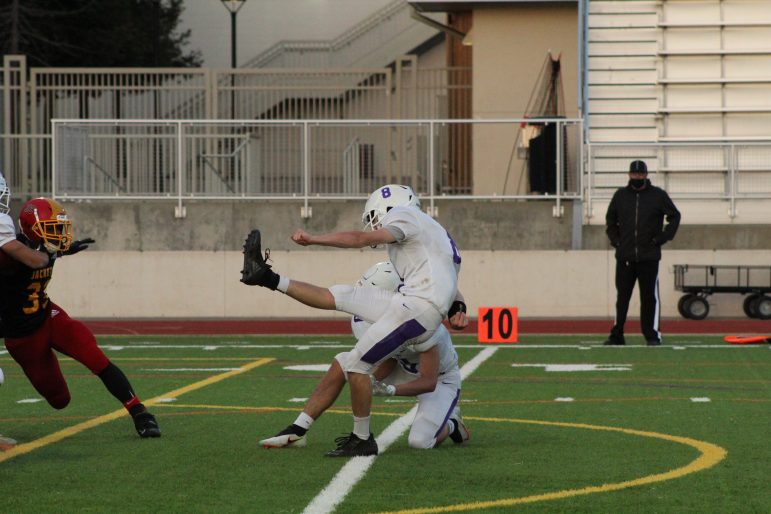 Piedmont's swiss army knife Ben Mashburn suffered a freak injury on the opening kickoff. Mashburn appeared to catch his leg in the artificial turf kicking off. It turned out to be an apparent muscle injury rather than something more serious, and Mashburn was walking around on the sideline after receiving treatment. He did not return to the field, but the Highlanders are optimistic that he is fine.
Piedmont plays at Washington-Fremont on April 10 before concluding the season at home against Kennedy-Fremont on April 17.
Photos by Damin Esper