Brian Cain was speechless for a moment.
The senior running back was asked what it meant for this group of seniors – his group of seniors – to finish off a perfect 5-0 football season on April 16 with a gut-wrenching 14-12 win over Kennedy-Fremont at Witter Field.
"I can't even put it into words," Cain said after staring off for a split second. "These are all my brothers, … the same Piedmont group since elementary school, middle school, high school. To be able to do it with these guys, I can't even fathom it. It's insane."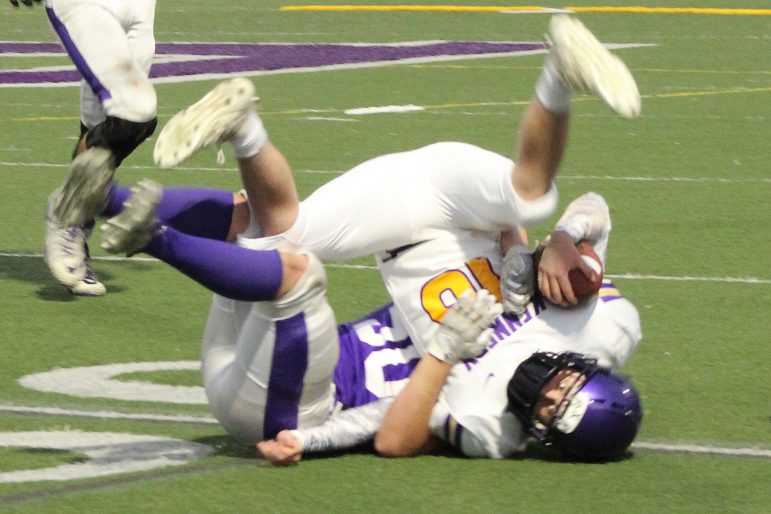 The senior class went undefeated at the junior varsity level when they were all sophomores. They struggled through a 3-7 season in 2019, going winless in West Alameda County Conference Foothill Division play. The COVID-19 pandemic blew up the fall 2020 season. When the dark winter gave way to the hope of dropping caseloads and the arrival of vaccines in the spring, a short football season was put together.
Now in the WACC Mission Division, Piedmont showed that this group of seniors had every right to be confident. After opening the year with a double-overtime win over Castro Valley, the Highlanders routed their next three opponents by a combined score of 96-7.
But the final step was the most difficult. Kennedy wasn't intimidated, and played great on the line all night. A penalty had wiped out a 61-yard punt return for a touchdown by Cain in the first half. The teams went to halftime scoreless.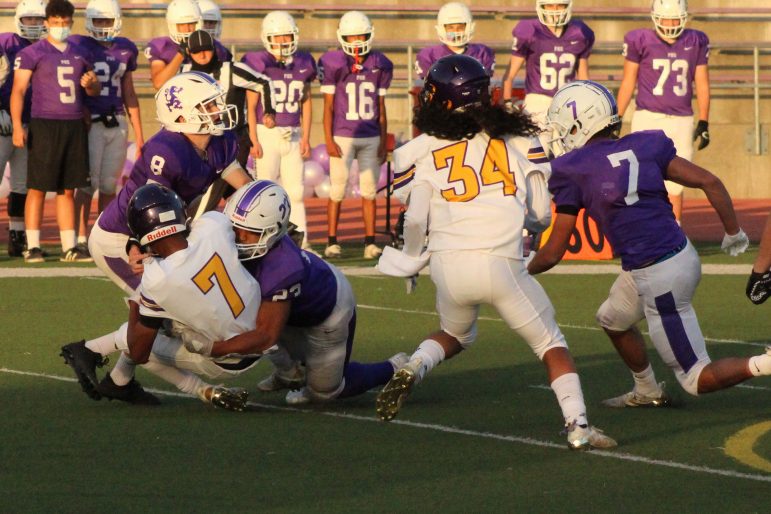 A failed onside kick by the Titans (2-2) to start the second half gave Piedmont a short field. A touchdown pass to Cain was called back by another penalty, but this time, he made sure the point was moot, scoring on an 8-yard run.
Kennedy answered on a 9-yard touchdown pass from Maxwell Cutaia to Kingston Gardere, but Gardere was called for a celebration penalty. Piedmont coach Jerome Johnson elected to enforce the penalty on the conversion rather than the kickoff, and the Titans' Paulo Casillas missed the kick from about 34 yards.
Cain looked to clinch the game in the fourth quarter, scoring on a 1-yard run to cap a 12-play, 40-yard drive that took six minutes, 52 seconds off the clock. That made it 14-6.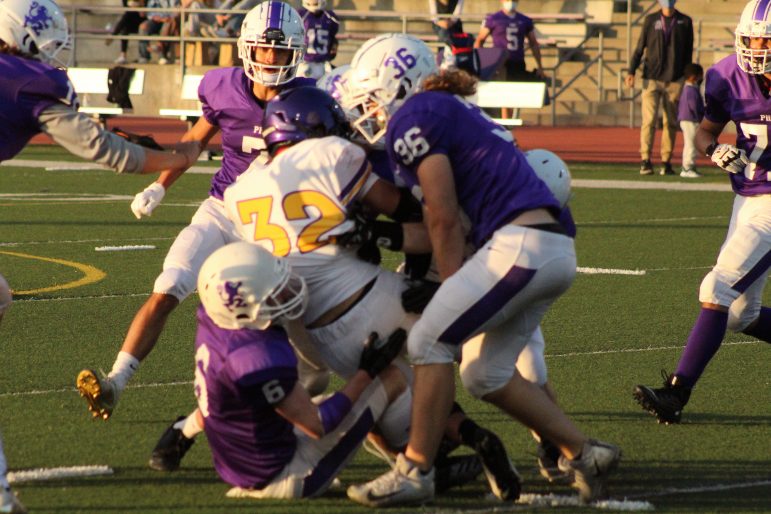 However, Taeshaun Lyons returned the ensuing kickoff 31 yards, and a horse collar penalty tacked on another 15. Suddenly, the Titans were at the Piedmont 36.
Lyons caught a 23-yard touchdown pass from Cutaia with 1:17 to go. Kennedy called consecutive timeouts to set up a two-point conversion. The Highlanders swarmed running back Arturo Gonzalez and stopped him short of the goal line. With the score now 14-12 Piedmont, the Titans were called offsides twice on onside kicks. On the third attempt, Jack Youkstetter secured the ball on a fair catch, and Piedmont ran out the clock.
The Highlanders defense was stingy, if not quite as dominant as the past two weeks when it posted back-to-back shutouts. Kennedy was held to 160 yards and 11 first downs. Andy Melian had a pair of sacks to finish the season with six. Lyons did catch seven passes for 74 yards, but everyone else on the Titans was held in check.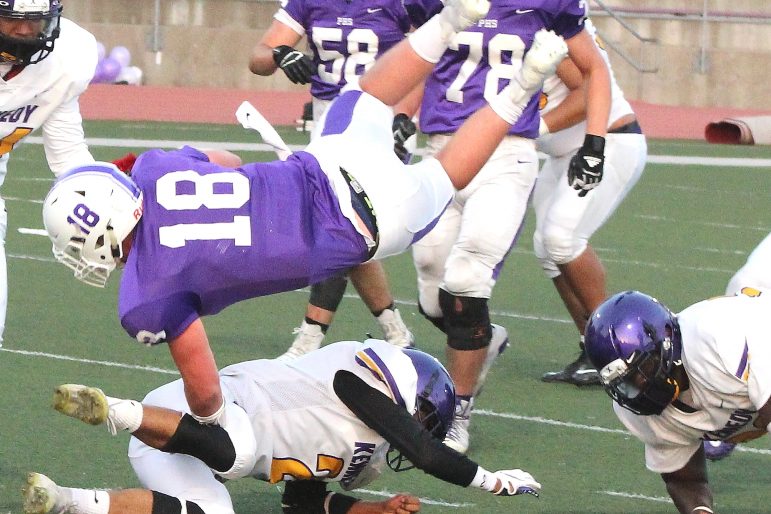 Cain was once again nails on offense, running for 119 yards on 31 carries. He ended the five-game season with an impressive 794 yards and 14 rushing touchdowns on 130 carries.
"You give him a pinhole and he takes it to the house," Melian said of Cain.
Melian, of course, gives Cain more than a pinhole most of the time. Cain cited Melian, Trevor Thayer, Jordan Bowers, Mason Kimball and Tommy Smegal as the keys to his success.
Thayer, the center, explained what it's like to work with Melian in practice.
"It's hell but it's really fun," he said. "Every day I'm on scout O because I don't start on D. I go up against him every single play. He makes me better but it's not a fun practice. He's mean on the field."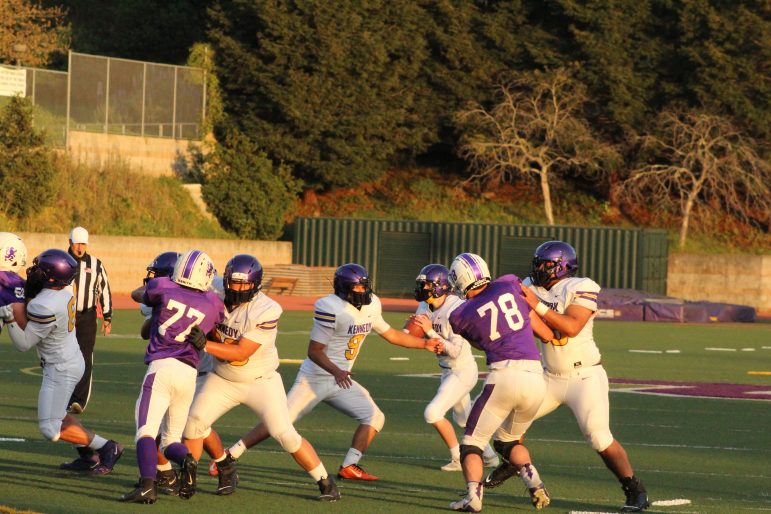 And everybody talked about how this senior class was such a special group. Linebackers Youkstetter, Jet Moxley and Joe Hempeck, quarterback Tommy McNeil, swiss army knife Ben Marshburn (who returned to play after suffering an injury in the Berkeley game). On and on goes the list.
McNeil told how back when they were all freshmen, they took a team photo on the field at Witter.
"I looked back at that photo this morning," he said. "I said, 'Wow. I got to leave the field as happy as I started.' We have such a strong group of seniors and such a strong chemistry. We did what we did sophomore year. Undisputed champions."
And even if it was a short season, don't try to tell any of them it didn't mean something to go undefeated.
As Johnson and the other coaches were finishing up their postgame talks, McNeil stood up and pulled out a rolled up paper banner. Johnson helped him unfurl it. It said, "Undefeated '21." The team then crowded around it for pictures.
Photos by Damin Esper