The Highlanders finished up their season with a pair of 4-3 wins over Berkeley and Castro Valley. Piedmont ended with an 8-2 overall record, including 6-0 in the West Alameda County Conference.
On April 22, the Highlanders edged the Yellowjackets at the Berkeley Tennis Center. The doubles swept all three matches. At No. 1, Charlie Olcott and Kai Baudendistel beat Flynn Mager and Jaski Dhillon, 7-5, 7-5. At No. 2, Monte Imburg and Akash Kothari beat Nicholas Underwood and Andy Zhang, 6-2, 6-3. And at No. 3, it was Oliver Maxwell and Ethan Pham over Leighton Sproul and Kenji Rohn, 6-4, 7-6 (5).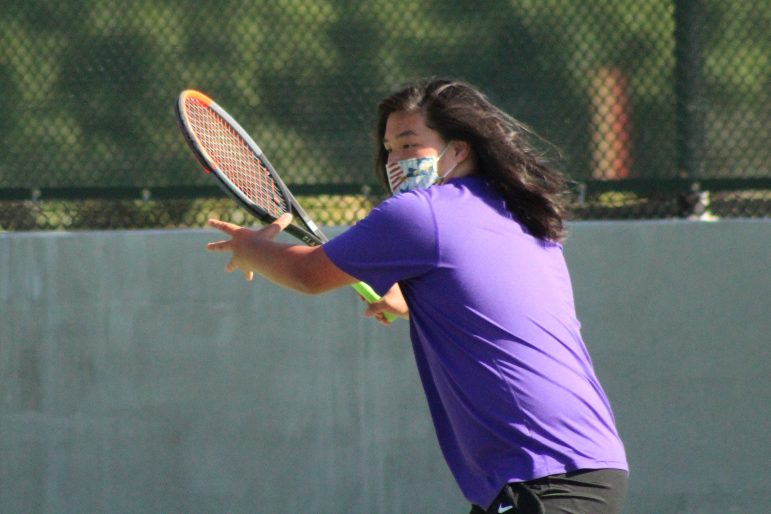 Luke Hawkins got the key win at No. 4 singles over Michael Alharazy, 6-4, 4-6, 6-4.
Alex Chang beat Charlie Lambert in the No. 1 singles match, 6-1, 6-1. Mikey Wright beat Sajan Srivastava at No. 2, 6-1, 6-2. Faris Hadlr beat Ben Breber in the No. 3 match, 6-3, 6-3.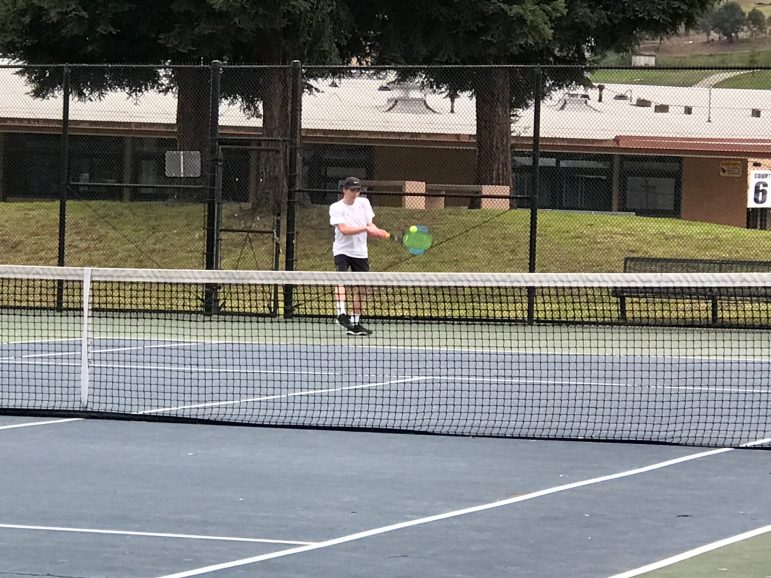 On April 24, the Highlanders downed the Trojans at home. Again, Piedmont swept the doubles. Olcott and Baudendistel beat Austin Chu and Colby Fong in the No. 1 match, 6-4, 6-2. Imburg and Kothari defeated Michael Lee and Brandon Wong at No. 2, 6-0, 6-0. Linus Lee and Jake Cota won the No. 3 match over Timothy Young and Anthony Mok, 6-0, 6-1.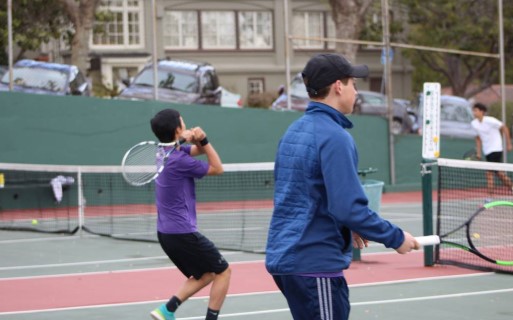 Again, Hawkins salvaged the No. 4 singles match, this time beating Ayden Lui, 6-2, 6-3.
Ethan Fang beat Lambert at No. 1, 6-4, 6-3. Andrew Lottich defeated Srivastava, 6-0, 6-3. The best match came at No. 3 where Michael Chu outlasted Breber, 6-7 (4), 6-3, 7-5.
"Our doubles teams have gotten better and better over the course of the season and are easily the strongest in the league," Piedmont coach James Landes said.