The Highlanders have battled University-San Francisco many times over the years. Highlanders coach Jim Landes even calls the Red Devils their "nemesis."
On April 7, Piedmont fell to University 5-2 in another tight battle held at the recently renovated Golden Gate Park Tennis Center.
University has won the past two North Coast Section Division 1 team titles, beating five-time champion Piedmont in the finals in 2018 and the semifinals in 2019. The 2020 season was postponed to this spring, and no NCS playoffs will be held.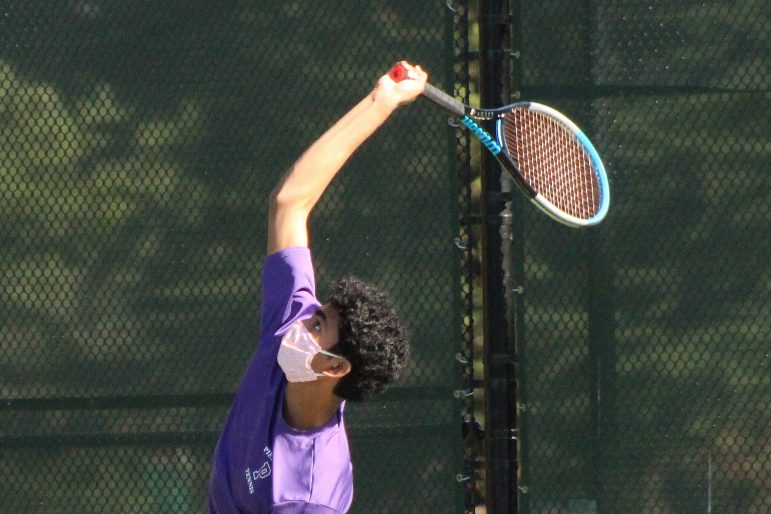 Piedmont's two victories came in the doubles matches. The No. 2 team of Monte Imburg and Akash Kothari beat Matt Hsu and Henry Pinnee, 6-3, 6-3. Oliver Maxwell and Ethan Pham teamed up to win the No. 3 match over Jay Williams and Jehan Prejovar, 6-1, 7-5.
The Red Devils swept the singles matches, and no wonder. Their team is very deep, and Landes noted that No. 4 Zach Ravel was their No. 1 in 2019.
Piedmont's Sajan Srivastava had the best match, battling Marcus Kawaja before succumbing, 7-6 (4), 7-5.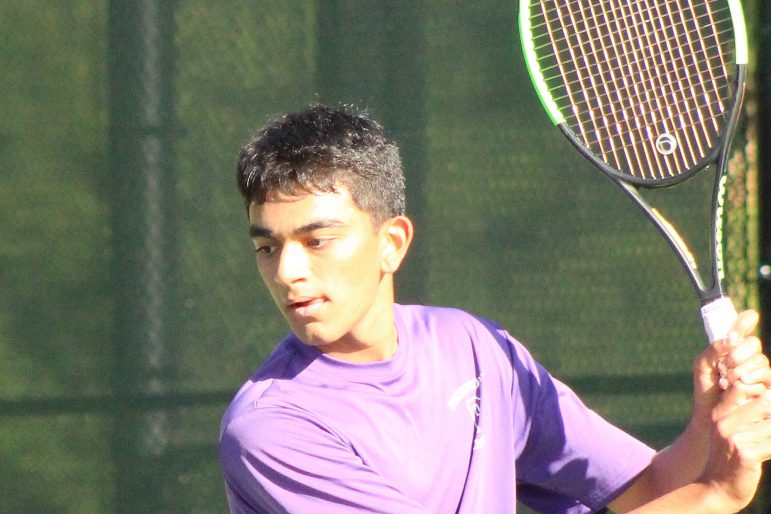 "Sajan hit his signature big serves, but also added some great forehand and backhands and nice net play with soft angle volleys to finish points," Landes said. "It was a high-quality match."
University's Eric Roberts beat Charlie Lambert in the No. 1 match, 6-2, 6-4. Dan Ravel beat the Highlanders' Ben Breber at No. 3, 6-2, 6-4. The aforementioned Zach Ravel beat Luke Hawkins, 6-0, 6-0.
In the No. 1 doubles match, the Red Devils' team of Zac Asitiani and Cole Boaiue beat Charlie Olcott and Kai Baudendistel, 6-1, 6-4.
On April 3, Piedmont beat host Alameda, 7-0. Lambert won an excellent match at No. 1 singles, beating Mason Conlin, 6-4, 4-6, 10-5. None of the other matches went to the super-tie-breaker.
Srivastava defeated Colin Yee at No. 2, 6-3, 6-3. Breber beat Elek Strong at No. 3, 6-4, 6-0. No. 4 Hawkins handled Aiden Boscovich, 6-0, 6-2.
Olcott and Baudendistel beat Nico Chae and Xavier Roxas-Santa Maria, 6-4, 6-1 in No. 1 doubles. Imburg and Kothari downed Nelson Pai and Ezra Fray at No. 2, 6-1, 6-0. Maxwell and Pham defeated Maxwell Strand and Austin Dae, 7-5, 6-1, in the No. 3 doubles match.
Next up for Piedmont is the West Alameda County Conference championships on April 16-17. Time and location are TBA. The Highlanders will enter Lambert, Srivastava and Hawkins in the singles competition. Kothari and Linus Lee will be one doubles team, and Jake Cota and Justin Katter the other.
Photos by Damin Esper and Maria Carson Breber