Luke Harris scored 35 points and Jojo Murphy added 27 as the Highlanders opened their season with an 88-82 win over host Northgate on April 20.
Two nights later, Piedmont fell to one of the best teams in Northern California, dropping a 68-53 decision at home to Campolindo.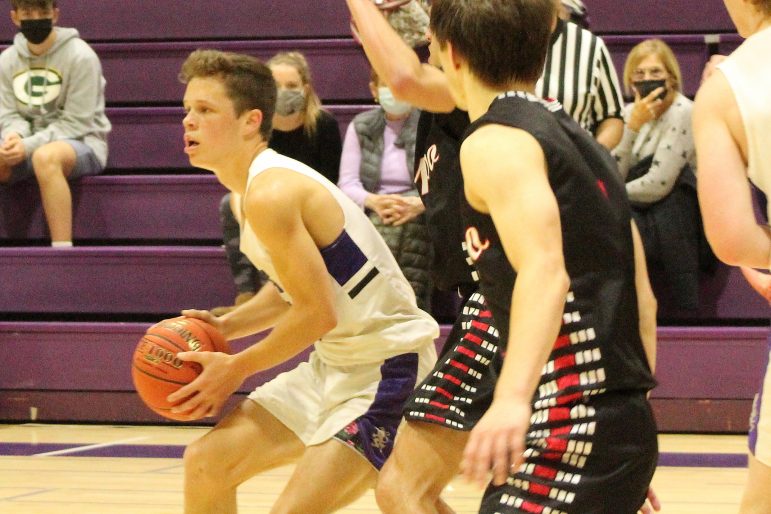 "Tip your hat to Campo, that's a hell of a defensive team," Piedmont coach Ben Spencer said. "I feel that we're one of those teams that can score with the best of them. They switch everything, they communicate, they talk. They're just a hell of a team."
"They closed out on shooters, pick and roll, screens, things we normally do pretty well. We had to work for every one of our points tonight."
Against Northgate, Piedmont relied on its top two scorers after getting in foul trouble early. The Highlanders took a 20-13 lead after one quarter. However, the Broncos hung tough and Piedmont led 41-37 at halftime. Dylan Golan scored 13 of his team-high 23 points in the second quarter.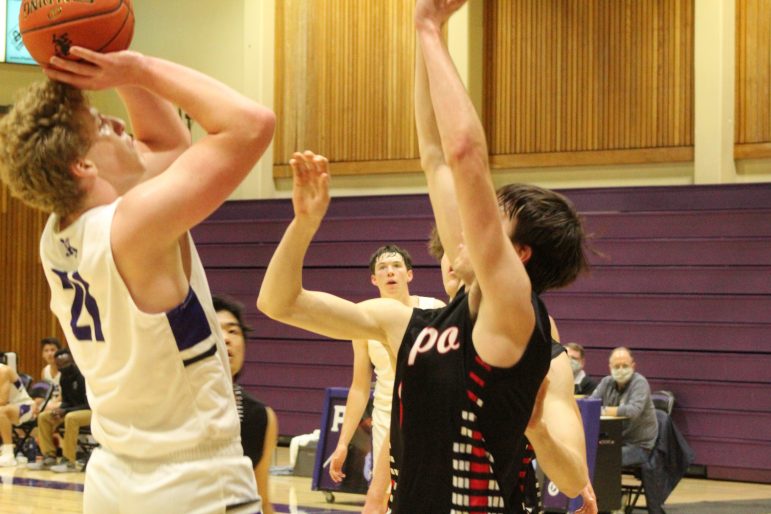 But Harris was just too much for Northgate, scoring 14 of his points in the fourth quarter. He finished with five assists and four rebounds. Murphy also had five assists and four rebounds.
"We played well offensively but got outrebounded and looked slow on defense," Spencer said.
Against Campolindo, the Highlanders were able to play even through the first quarter, which ended 16-16. However, the Cougars tightened up the defense and showed their class in the second quarter. Sophomore guard Shane O'Reilly scored 13 of his 15 points in the period. Emmanuel Callas led Campolindo with 20 points.
"Good defense, their guard Jojo got in foul trouble," Callas said when asked how Campolindo broke the game open. "He was killing us. He came out and we just stayed solid. We didn't have a great shooting night but we stayed solid on defense."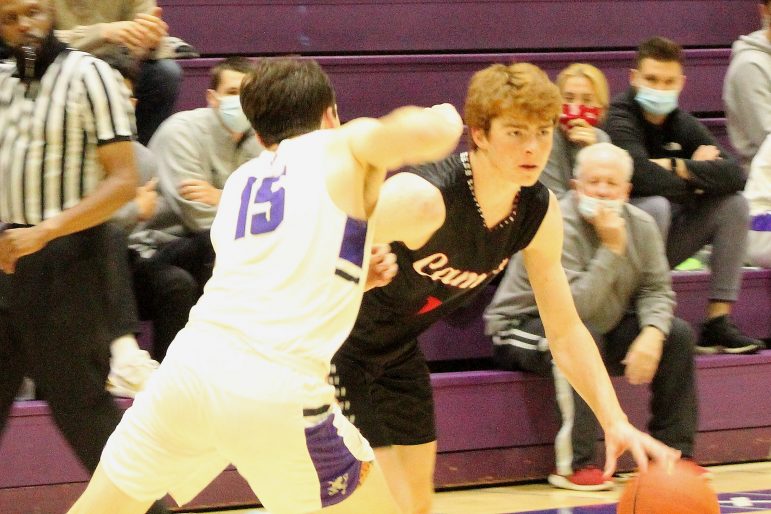 Murphy had eight points in the first quarter, but just two in the second. He came back to lead Piedmont with 23 on the night. Luke Harris scored 14, and younger brother A.J. Harris finished with 15 for Piedmont.
Spencer said his younger players were being exposed to big games for the first time. The Highlanders won the North Coast Section Division 4 championship last year, but lost several key players to graduation. Murphy and Luke Harris are top players, but many of their teammates lack experience.
"This is the first time for a lot of our guys playing in a bright lights, big varsity game," Spencer said.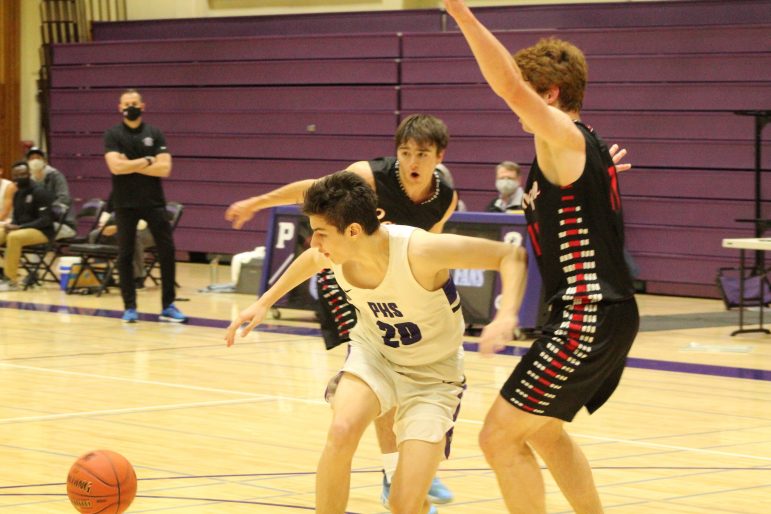 There are no NCS playoffs this year, thanks to the rescheduled season, so playing a State-ranked team like Campolindo will have to serve as a playoff-type game. Spencer also said it will serve his team well when it gets into West Alameda County Conference play starting next week.
"I was really proud of them competing against one of the top teams in the State," he said. "And they fought and battled until the final horn went off. These are the types of games that get you ready for the Bishop O'Dowds of the world. Even though we came out on the wrong side of it, I think we learned a lot and we're just going to get better."
Photos by Damin Esper