The Highlanders swept the season series against Encinal and beat longtime rival Castro Valley after dropping a game to El Cerrito. Piedmont's record now stands at 9-3 with four games left to play.
The week started out with a tough 10-2 loss to El Cerrito at beautiful Cerrito Vista Park on April 6. Cal recruit RJ Green led the Gauchos with three hits and four runs scored. Piedmont's offense seemed sluggish, striking out 10 times. Sophomore Michael Aikawa had a hit and scored a run. Senior Cal Barna and junior Will Sprague both had a hit and an RBI. Senior Ben Levinson and junior Evan McConathy both tripled. Senior Garren Riley pitched well, giving up four earned runs in five innings, with two strikeouts.
The Highlanders turned things around with a 10-6 win in their visit to Alameda to face Encinal on April 7. On a chilly, blustery day, Barna threw four sharp, scoreless innings, striking out nine. Held scoreless for two innings themselves, Piedmont broke the game open with one run in the 3rd, three in the 4th, and five in the 5th. Aikawa scored two runs and drove in two. Senior Lars Derr had two hits and three RBIs. Barna helped himself with two hits and two RBIs. Junior Davis Alazraqui had two hits. Sophomore Ryan McConathy had a hit, scored twice, and drove in a run.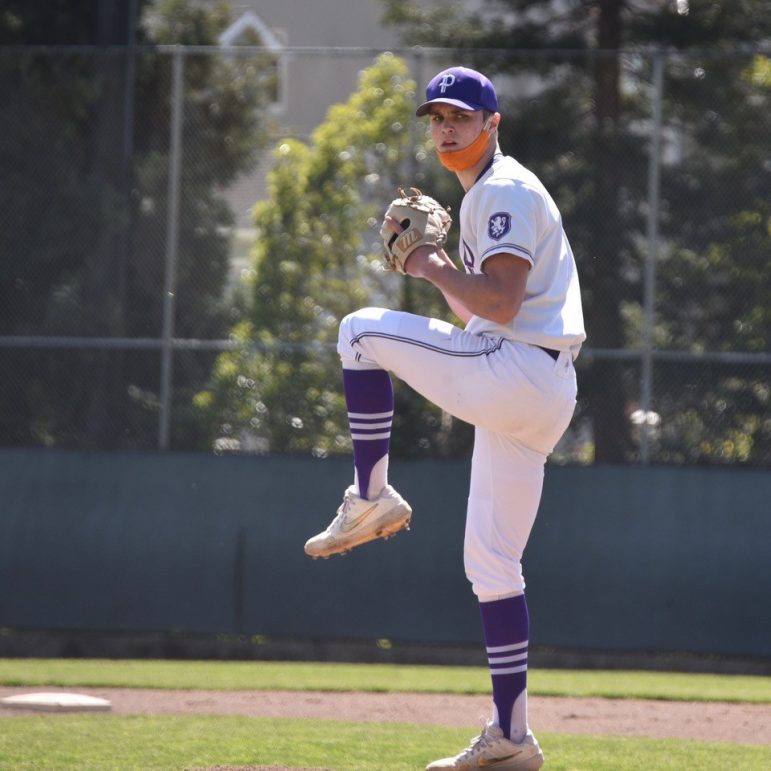 Barna ran into some trouble in the 5th, allowing a bases-clearing double that narrowed the score to 9-3. Sprague relieved and pitched two innings, and reliable senior Julian Scherman finished up with two strikeouts in his one inning of work.
The rematch against the Jets at Witter field on April 9 proved much more competitive. Junior Alex Tafapolsky started, allowing four runs, only two earned, with six strikeouts. After Encinal scored twice in the top of the 1st, the Highlanders came back with a vengeance. Aikawa led off the game with a booming home run over the fence in left-center field. Junior Nico DeFazio followed with a double, and Derr, Barna, Alazraqui and Ryan McConathy singled, plating three more runs and putting Piedmont up 4-2.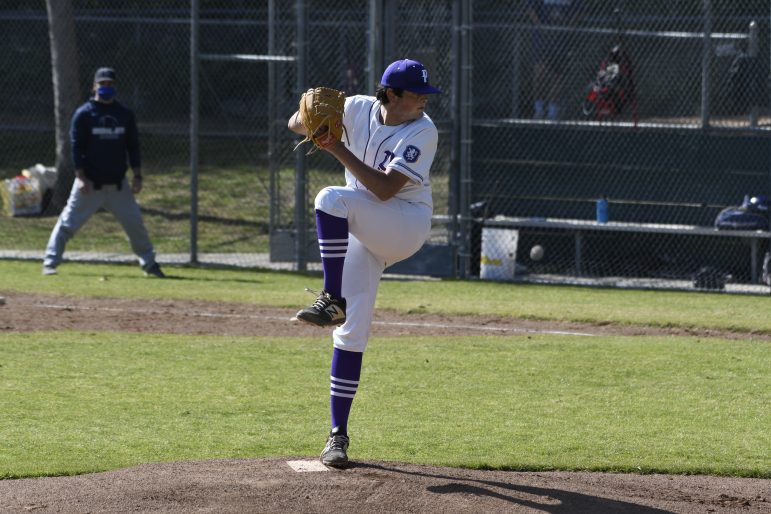 The score stayed there until the top of the 4th, when the Jets pushed two runs across to tie the game at four. Derr relieved Tafapolsky in the 6th, and Encinal scored a run on a throwing error. With one out and runners at second and third, Derr put out the fire with consecutive strikeouts.
As they have several other times this season, Piedmont came right back. Riley was hit by a pitch for the third time in the game, and DeFazio walked with two out. That set the stage for more heroics by Derr, who scorched a grounder to the left side that ticked off the shortstop's glove. The ball bounced slowly into center field, allowing both Riley and DeFazio to score with the go-ahead runs.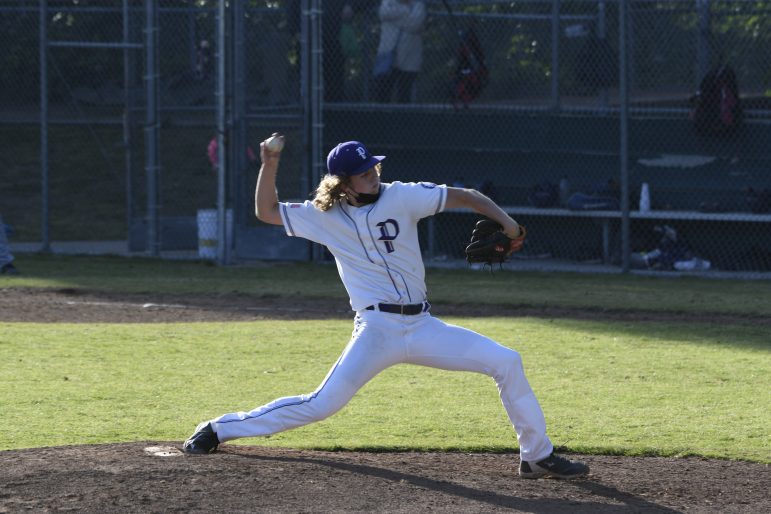 Derr then picked up the win with two more strikeouts in the 7th. The 6-5 victory marked the Highlanders' fourth one-run win of the season.
League foe Castro Valley visited Piedmont for a Saturday afternoon game on April 10. Under sunny skies, the Highlanders played their most complete game of the season in an 8-2 victory. Starter Ben Levinson threw an efficient complete game, giving up five hits and two runs over seven innings, with six strikeouts. The offense collected 12 hits in scoring eight runs. The defense made several sterling plays, with centerfielder Evan McConathy making two diving catches and newly-installed shortstop Aikawa flashing the leather with several great plays, including a nifty double play turned with second baseman Sprague.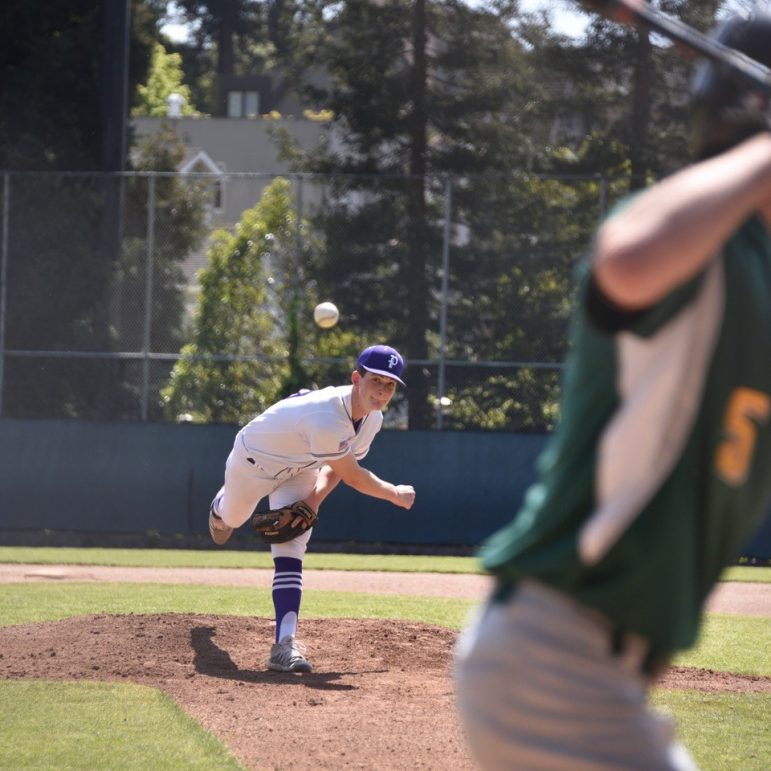 Aikawa, DeFazio and Barna each collected two hits, driving in two, and scoring a run. Alazraqui had three hits and scored a run, and Sprague beat out an infield single in the Highlander's big five-run 4th inning. DeFazio doubled in an insurance run in the 6th, and Barna just missed a home run to complete the scoring. Levinson struck out the final batter in the 7th to finish with a flourish.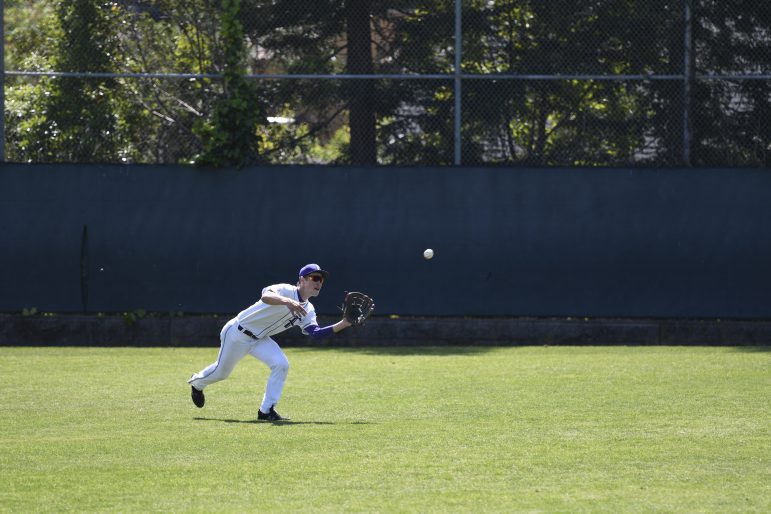 Piedmont plays two games against San Lorenzo over spring break, then ends the season with away games against perennial powerhouses Miramonte on April 20 and St. Mary's on April 24.
Photos by Mark Aikawa and Julie Moll