Even as Bay Area theaters open with limited capacities, indie theaters continue to offer prime streaming alternatives.
This week, Pass the Remote checks out four outstanding new films, along with a true-crime Hulu series on drugs, secrets and Bigfoot. How can you resist that?
---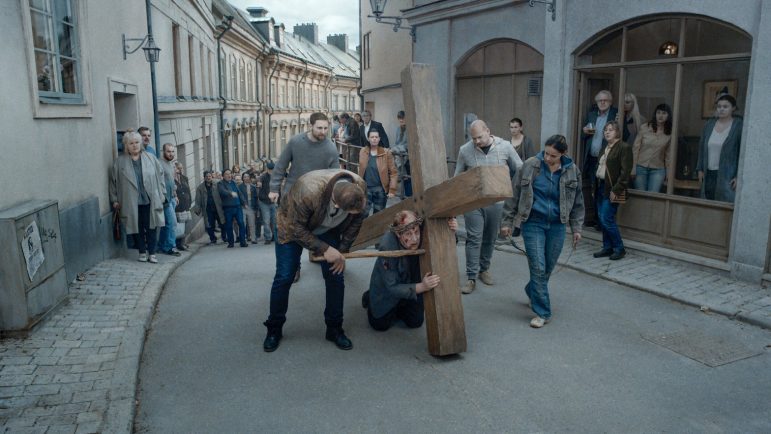 "About Endlessness": Swedish filmmaker Roy Andersson once again navigates through a cluster of existential crises affecting eccentric townsfolk, some of whom find themselves losing faith in others, some questioning their own faith and others who have lost faith in themselves. It sounds like a metaphysical plunge that would result in a major bummer.
But this is Andersson's playbox, and he's a crafty filmmaker who sees humor in the absurd and even finds shreds of hope clinging to the despair. He is also a distinctive filmmaker, and in this short feature, mostly a series of vignettes that metaphysically bond together, he deploys his trademark cinematic tricks: wide-angled but locked-in-place shots and minimal-yet-precise production details.
In "Endlessness," the bizarre happens: A couple wafts above a destroyed Armageddoned city, a distracted waiter gives a patron an overgenerous pour, a priest is plagued by a dream of himself carrying a cross through the streets, and so on. While "Endlessness" fails to measure up with Andersson's best — which include "A Pigeon Sat on a Branch Reflecting on Existence" from 2014 and "You, the Living" from 2017 — it is unforgettable and strangely compelling, a journey into a surreal world where the search for meaning and understanding isn't always greeted with a warm embrace.
(Available to stream Friday at the Roxie, https://roxievirtualcinema.com/main/about-endlessness, and the Smith Rafael Film Center, https://rafaelfilm.cafilm.org/about-endlessness/)
---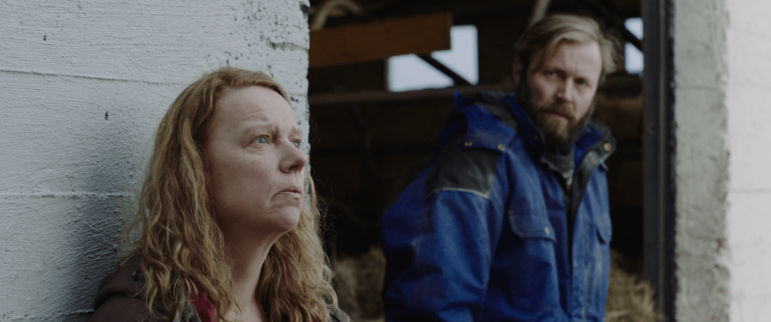 "The County": Curiously touted as a feel-good drama (uh, that's stretching things a bit), director Grímur Hákonarson's followup to his ever-popular "Rams" is more of a fed-up-with-the-system parable doused in dark comic elements.
No matter how you categorize it, "The County" is a standout, a finely tuned, well-acted tale about a widowed hellraiser (Arndís Hrönn Egilsdóttir) taking on a corrupt small-town co-op in Iceland. It's been draining her tiny dairy farm dry. "The County" might seem like it's serving up a homey slab of everyday life, but it's saying something meatier, about steamrolling over "the moms and pops" of the world all, of course, in the name of profit and that loaded word, "streamlining."
(Available to stream Friday at the Smith Rafael Film Center, https://rafaelfilm.cafilm.org/county/)
---
"Marighella": Brazilian actor Wagner Moura is best known for his complex portrayal of drug kingpin Pablo Escobar in Netflix's "Narcos" series.
But he's also a creative force, a journalist, a musician and a director. He helms this engrossing, passionate epic (it clocks in at nearly 2 hours and 40 minutes) about one of Brazil's high-profile revolutionists, writer Carlos Marighella. It is bloated at times, but Moura's energetic telling of rebellion is never boring, and benefits hugely from Seu Jorge's captivating performance.
(Available to stream Friday at https://rafaelfilm.cafilm.org/marighella/)
---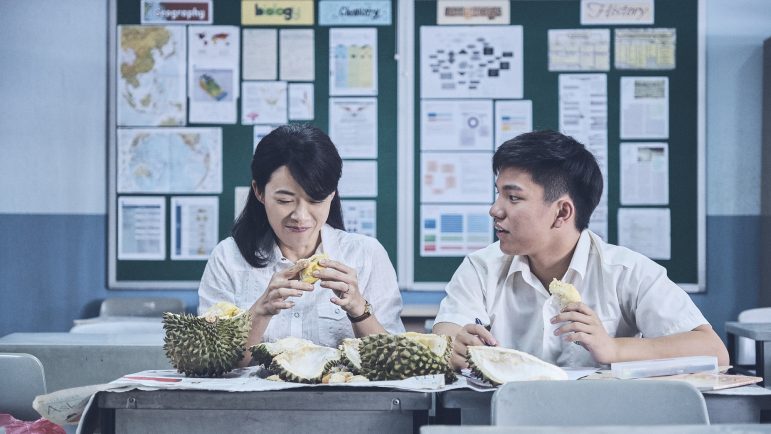 "Wet Season": Set over the course of Singapore's monsoon season, director Anthony Chen's hard-hitting feminist drama finds unhappy Chinese-language teacher Ling (Yeo Yann Yann) receiving no respect nor thanks for caring for all those around her — an ailing father-in-law, an uninterested husband. Worn out and considered dispensable, she connects with a handsome student (a terrific Koh Jia Ler) who — like her — isn't getting needs met, in his case from absentee parents.
Chen's evocatively shot drama is never tawdry, as Ling — who has been trying to get pregnant for decades — slowly learns to refuse being used like a doormat.
(Available to stream April 30 at https://rafaelfilm.cafilm.org/wet-season/)
---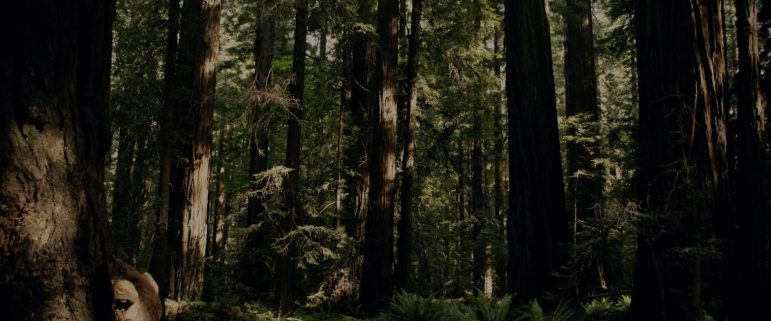 "Sasquatch": As gorgeous as it is foreboding, the Emerald Triangle region of Northern California harbors dark secrets and extensive pot and drug farms. In this riveting three-part Hulu series, director Joshua Rofé magnifies the majesty and the creepiness of the area as he revisits a 1993 triple homicide that some attributed to Bigfoot.
The unsolved crime has haunted award-winning investigative journalist David Holthouse for years, so much so that he returns to to figure out what happened that fateful night. His digging around leads to chats with Bigfoot hunters, Bigfoot naysayers and those with intel on the evil actions and transactions that exist in the shadows of the redwoods. "Sasquatch" ranks as one of the better time-crime series now available for streaming.
(Available now on Hulu)