The film festival season flourishes with the majesty of a rose garden these next few months, and the latest to be plucked is the San Francisco Greek Film Festival, a Bay Area favorite.
In addition to an impressive free online program, the April 16-25 event includes a drive-in experience on Sunday. "Fantasia," a 2019 romantic drama that's rife with jealousies and secrets that swirl around a rising folk singer and her mentor, will be shown at Par 3 at Poplar Creek in San Mateo. Showtime is at 8:30 p.m.
There's much more worth checking out. Visit sfgff2021.eventive.org for all the deets. And except for the drive-in movie, screenings are free; donations are accepted.
This week's Pass the Remote reviews two strong films in this year's lineup, and then wings it back to SFFILM Festival for its closing weekend. We spotlight the Bay Area filmmakers showing their latest in the short films categories.
---
The San Francisco Greek Film Festival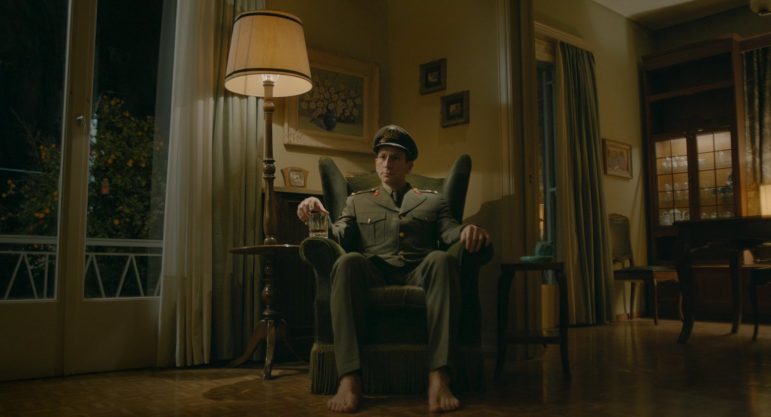 "Defunct": Cocky and now evicted Aris (Michalis Sarantis) undergoes a personality transformation once he exits Athens proper and falls back into Papagou, a sedate suburb that's bound to its military history. Aris moves into his dead grandfather's home and soon becomes friends with one of his grandad's acquaintances. At the same time, Aris tries to adjust to a slower lifestyle while attempting to perk up the dead sales of his business venture, a special espresso machine. Filmmaker Zacharias Mavroeidis sprinkles in humor and a dash of family secrets for a thoroughly satisfying experience made all the better by Sarantis' agile performance. (https://sfgff2021.eventive.org/films/6052b5acca40c10029df8bd9)
---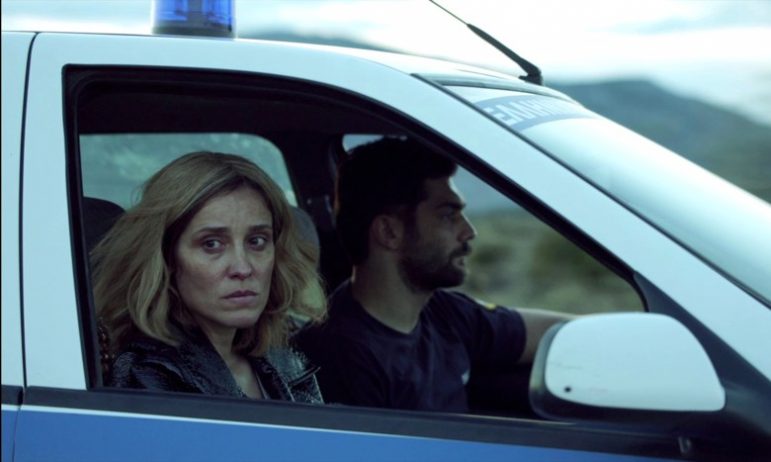 "The Miracle of the Sargasso Sea": Neo-noirs don't get much more depraved and dark-souled than Syllas Tzoumerkas' descent into lives stagnating in an eel-farming town where your dreams die first. Hotshot policewoman, Elisabeth (Angeliki Papoulia) knows that all too well, having been booted from Athens and reassigned as Missolonghi's police chief. Her teen son Dimitris (Christian Culdiba) doesn't like it much there either and gets drawn into the seamy side of town life. Elisabeth's path soon crosses with one of the town's most enigmatic residents, Rita (Youla Boudali), sister of a vain and drugged-out lounge singer (Christos Passalis). Comparisons have been made to David Lynch's "Twin Peaks," and Tzoumerkas' ambitious feature goes down that sinister path, exposing unthinkable crimes. It's well-made, drawing on biblical references and metaphors that never come off as tortured. But this is not for children nor those who are easily traumatized. (https://sfgff2021.eventive.org/films/603fd009aafbfb008d895619)
---
The SFFILM Festival Short Films from Bay Area talent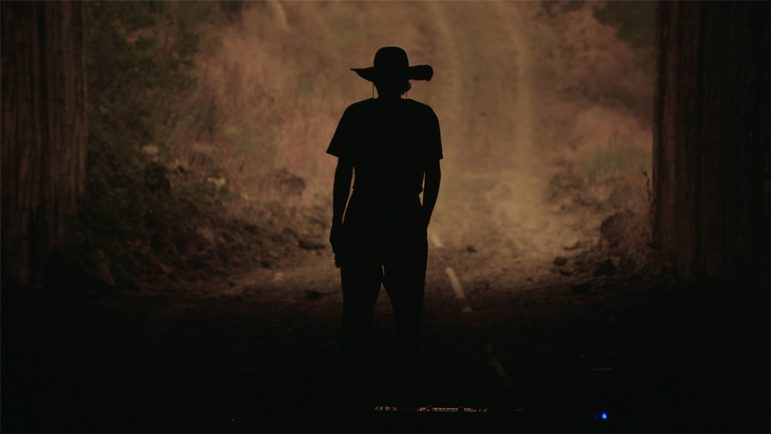 "If You Hum at the Right Frequency": Art heals many wounds, but when it is the artist suffering from the heavy weight of grief what role can creating a song, a piece of music, a poem and so on play in helping the artist recover? In Berkeley filmmaker Daniel Freeman's lyrical and beautiful 12-minute short, three creative people — two of whom are in a band together — come to the Echo River Art and Memory Center, an experimental place for artists who've lost a loved one to share, mourn and move forward. It's gentle and stirring. (https://sffilm.org/event/2021-shorts-3/)
---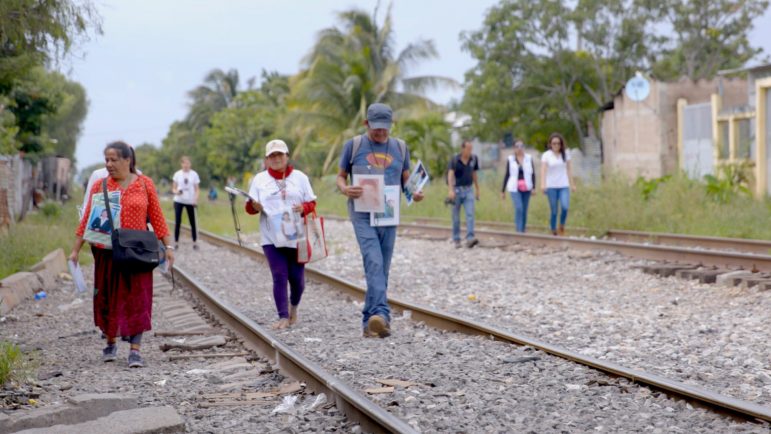 "since you arrived, my heart stopped belonging to me": Erin Semine Kökdil's 21-minute documentary is filmed with the poise and grace of a ballet dancer, an emotional journey viewed through the tired eyes of mothers searching for their children who went missing while traveling through Mexico on their way to America. The Oakland documentarian is a wise and aware filmmaker, allowing her visuals to act as impressions to the words of these women hoping to see or hear about their children. (https://sffilm.org/event/2021-shorts-3/)
---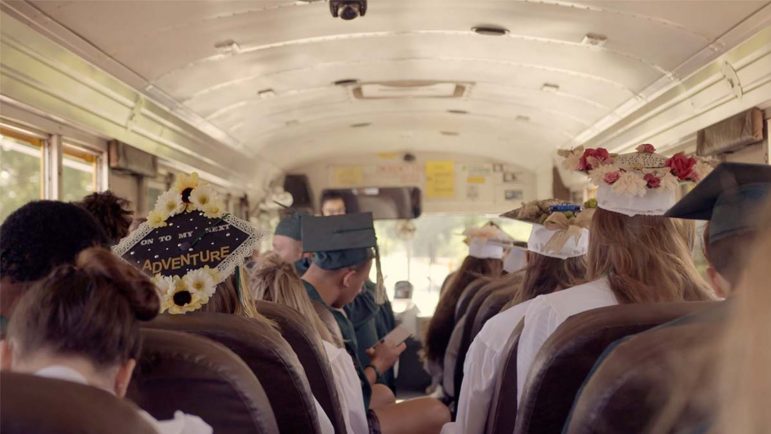 "Last Days at Paradise High": The fallout, the frustration and the fear in the aftermath of a deadly fire that burned Paradise almost entirely down is reflected in the eyes and words of the Paradise High School graduating class of 2019. Oakland documentary makers Derek Knowles and Emily Thomas obviously have gained the trust of students, parents and teachers while filming this personal look at resiliency even when you're exhausted and depleted. It also serves as a reminder of climate change. (https://sffilm.org/event/2021-shorts-4/)
---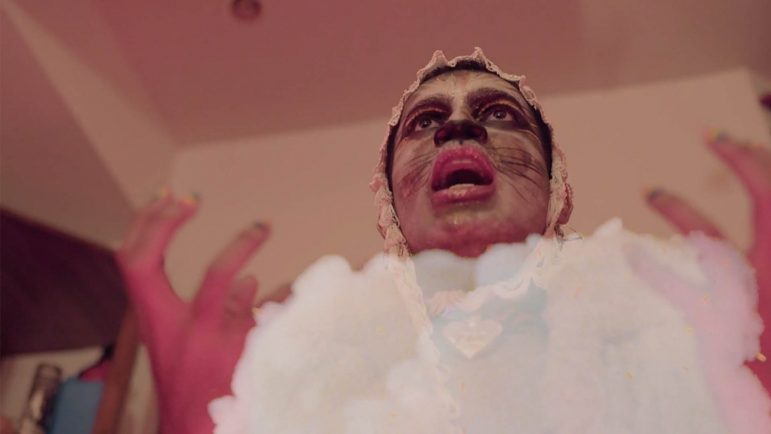 "Freezerburn": Richmond filmmaker Sarah Rattay-Maloney shows a deft touch with this frisky narrative involving dissatisfied couple Lou and Sam, who fail to reveal their true feelings, even after one of them declares during sex that she's queer. "Freezerburn's" ingenuity and unpredictability will win you over. And if that doesn't it for you, the lost, gay human cat surely will. (https://sffilm.org/event/2021-shorts-2/)
---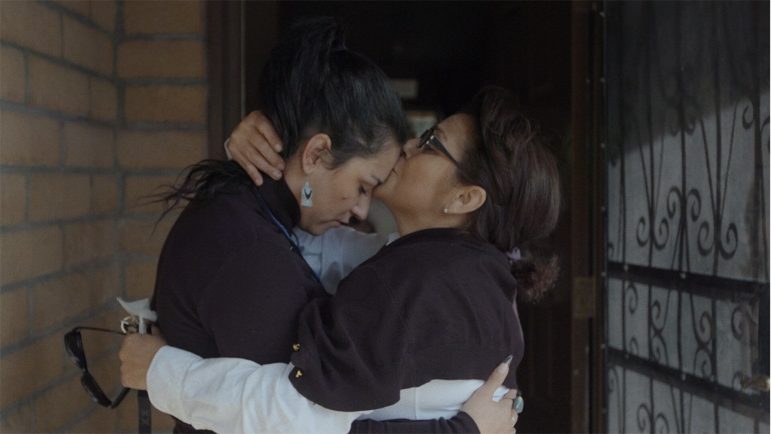 "Ale Libre": "I feel free when I'm sharing my story," says Alejandra Pablos, an activist and immigrant whose asylum hearing is just months away. Berkeley documentary maker Maya Micaela Cueva puts a mirror up to the absurdity of the immigration process via the plight of Pablos as she fights to remain in a country she grew up in. (https://sffilm.org/event/2021-shorts-3/)
---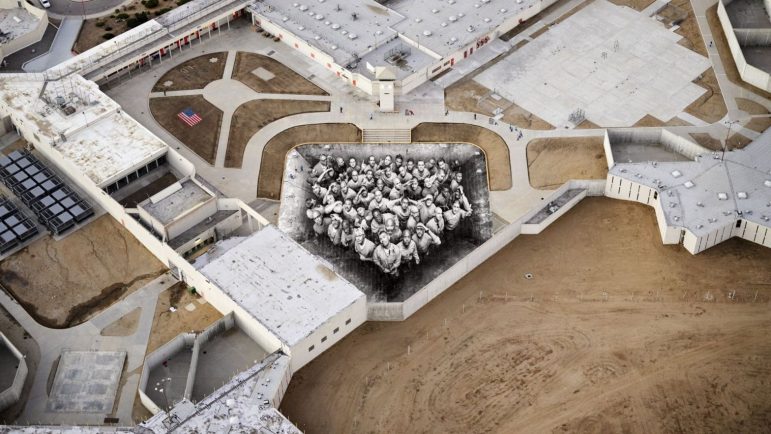 "Tehachapi": Anyone who saw and fell in love with (and who didn't?) the documentary "Faces Places," co-directed by the late/great filmmaker Agnes Varda and the French artist/photographer JR, know their works are treasures that celebrate empathy and compassion. San Francisco filmmaker Tasha Van Zandt, whose "After Antarctica" is also in the festival, teams up with JR as they enter one of the state's largest prisons to create a stirring artwork in the prison yard that offers hope. It's a standout in the shorts programs. (https://sffilm.org/event/2021-shorts-4/)
---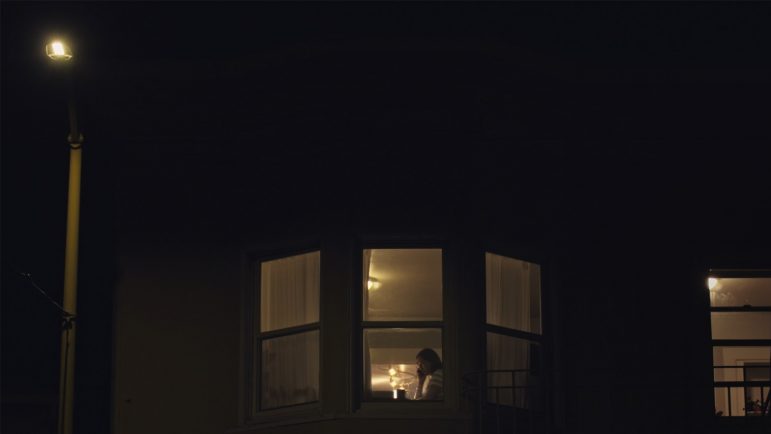 "Wavelengths": Stanford student Jessie Zinn's artistic approach makes for one of the most effective shorts in this year's festival. She uses audio recordings based on call-in experiences at Exhale, a hotline for woman wanting to talk about their post-abortion experiences. Zinn's documentary is shot in the dead of the night, that precarious time when you wake up in a panic and are haunted by something from the past. "Wavelengths" delivers its quiet message powerfully, celebrating those behind the phone who are available to just listen. (https://sffilm.org/event/2021-shorts-3/)
---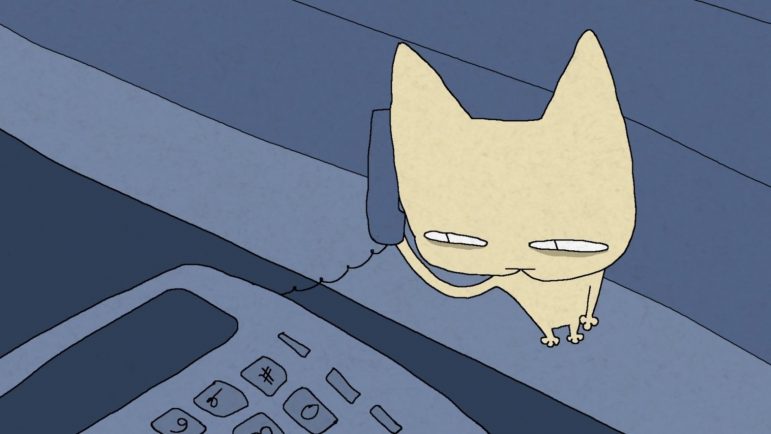 "What's that sound?": It's just over two minutes, but San Franciscan Tanya Cyster's animated tale will make you purr like the feline at the center of it. An electrical humming noise wakes up a cat, who then scurries around trying to solve where it's coming from. "What's that sound?" is part of the "Youth Works" program. Cyster, who is in Lowell High School, previously had a film in the same category when she was in middle school. That's impressive indeed. (https://sffilm.org/event/2021-shorts-7-youth-works/)