With the Academy Awards less than a month away, what an opportune time it is to view as many nominees as you can before the main event.
You shouldn't miss one of the greatest Oscar traditions, the diverse collection of short film nominees. They might not be as well-known as their boastful counterparts, but they often are more effective, more affecting and even more relevant.
This year, the "2021 Oscar Nominated Short Films — Animation," the "2021 Oscar Nominated Short Films — Live Action" and the "2021 Oscar Nominated Short Films — Documentary" can be viewed via select Bay Area theaters, either on streaming platforms at your home or in a few theaters. The program unveils this Friday.
This week, Pass the Remote takes a look at the nominees in the animation and live-action categories. We'll return the following week with the documentaries.
The Oscars take place April 25.
---
"2021 Oscar Nominated Short Films -— Animation"
Since the animated category is packed with shorter entries than those in the live-action and documentary ones, you're in for a treat. In addition to the five nominees, you can watch three short-listed shorts — "Kapaemahu," "The Snail and the Whale," and "To Gerard."
Those that made the cut are:
---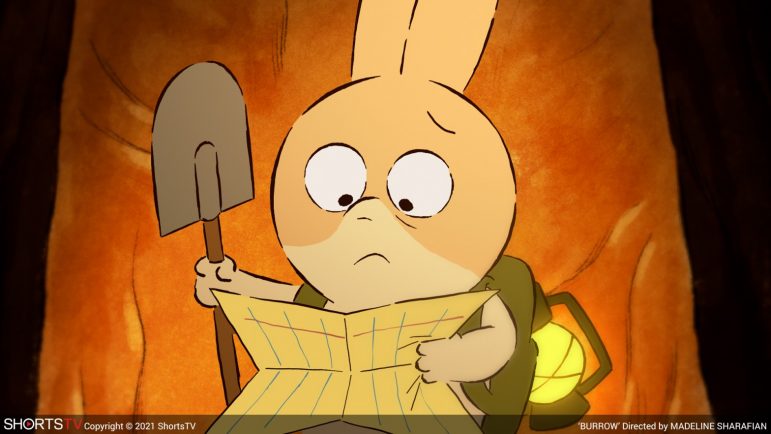 "Burrow": Pixar's family-friendly fable is about a bunny finding community and support while wanting to create a sweet spot to call a home. The eighth film in the high-quality SparkShorts series is short, sweet and timeless. Alameda native Madeline Sharafian has made a heart-warmer for all ages.
---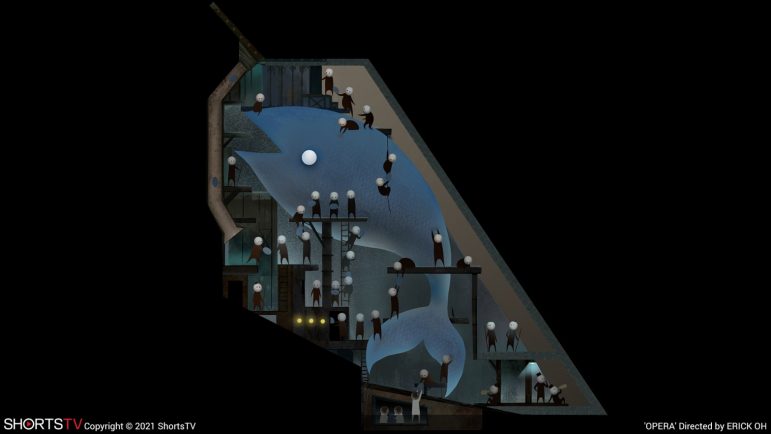 "Opera": Korean filmmaker Erick Oh's audacious and unique production recalls a bustling mural painting by the way of an adult Richard Scarry panel. The result makes for a visual feast as ant-like creatures go through their daily routines and nightly rituals. It's hypnotic.
---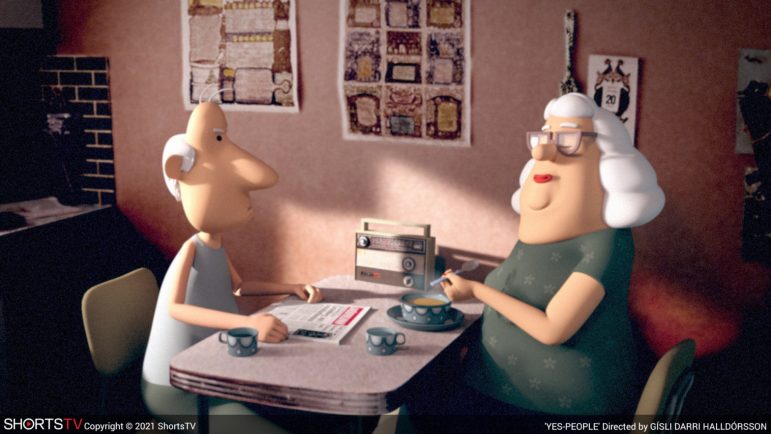 "Yes-People": Quirky, funny and sad, Gisli Darri Halldorsson's and Arnar Gunnarsson's droll multiple-award-winner delves into the comedic and desperate lives of a pack of apartment dwellers. Yow to that! You'll have to watch this Icelandic production to understand that reference.
---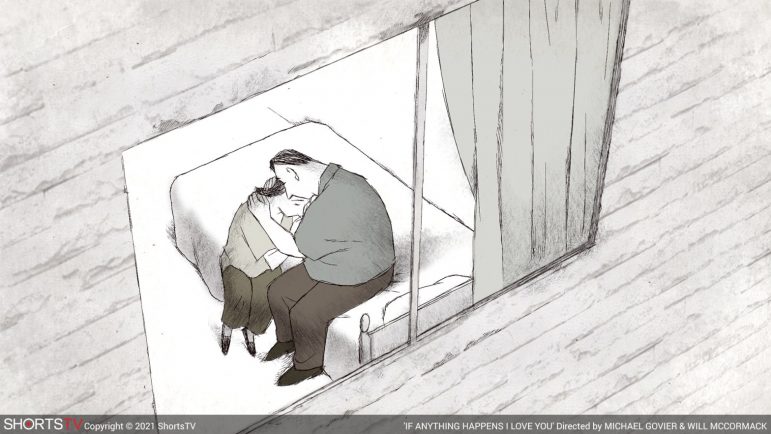 "If Anything Happens I Love You": For a somber meditation on letting go after a devastating tragedy, Will McCormack and Michael Govier's 12-minute "If Anything Happens I Love You" is affecting as a parents struggle in the aftermath of a school shooting. You can also see it if you have Netflix.
---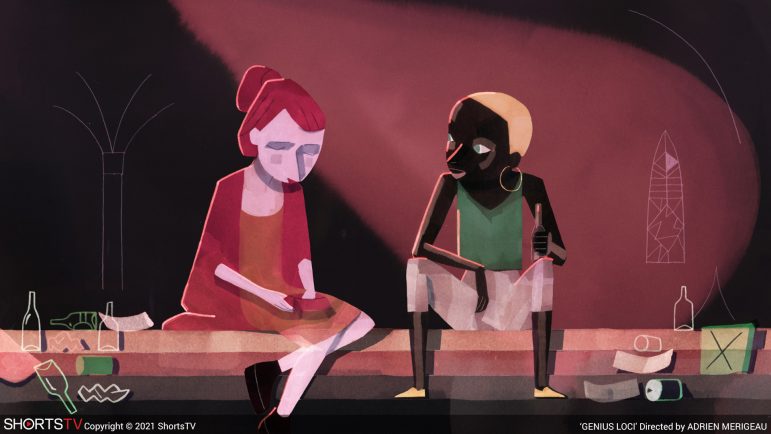 "Genius Loci": The longest of the bunch (16 minutes) and the most ambitious — both visually and narratively — is Adrien Mérigeau's sobering meditation on the isolated and depressed Reine, who ventures out of the confines of where she lives for a magical night spent on the streets. Of all the films, it's the one that if it were a painting in a museum, you would sit and stare at it and figure out more after each viewing. Magical realism rarely works so well.
---
"2021 Oscar Nominated Short Films — Live Action"
One note before diving in on each of these films. This is the toughest of all three categories. Each one here is deserving of an award. But one stood out more, capturing the essence of the times by showing not telling.
---
"Feeling Through": Unhoused Black teen Tereek connects with late-night New Yorker Artie, a DeafBlind man, trying to get to the right bus stop. Doug Roland's 19-minute drama is a beauty that refuses to be overly sentimental, but manages to be a portrait of strangers connecting over good deeds. I'm eager to see what Doug Roland comes up with next.
---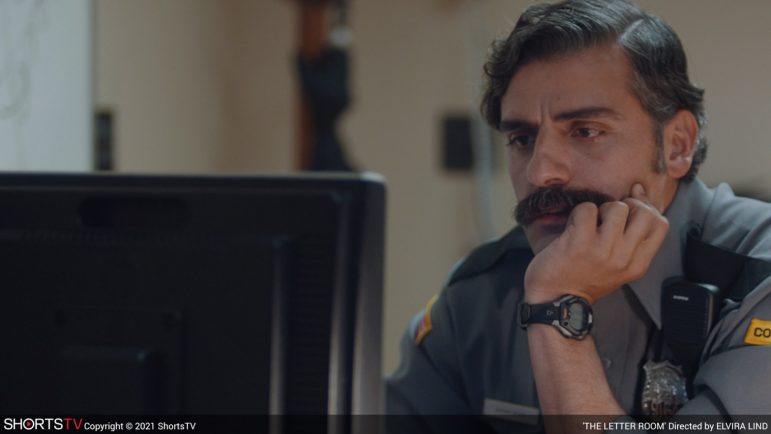 "The Letter Room": If an award were given for best short live-action performance, Oscar Isaac in Elvira Lind's unpredictable and wily prison drama might well be the one to beat. The "Inside Llewyn Davis" and "Star Wars" star is note-perfect as a newbie corrections officer who sorts through the mail of death-row inmates. Lind's feature touches on race, humaneness and our desperate need for hope no matter the dire situation we're in.
---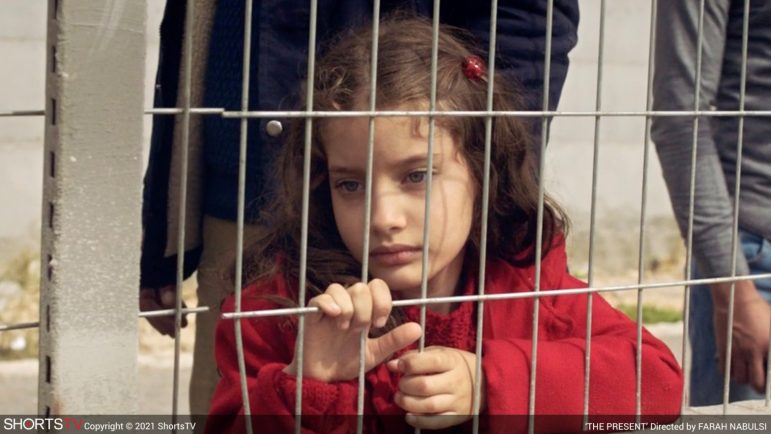 "The Present": All that Yusef (Saleh Bakri) wants to do is get his wife a new refrigerator for their anniversary. But that simple action along the West Bank where they live requires the Palestinian father to cross a security checkpoint with his daughter. It's a harrowing experience, and director Farah Nabulsi's talent is boundless.
---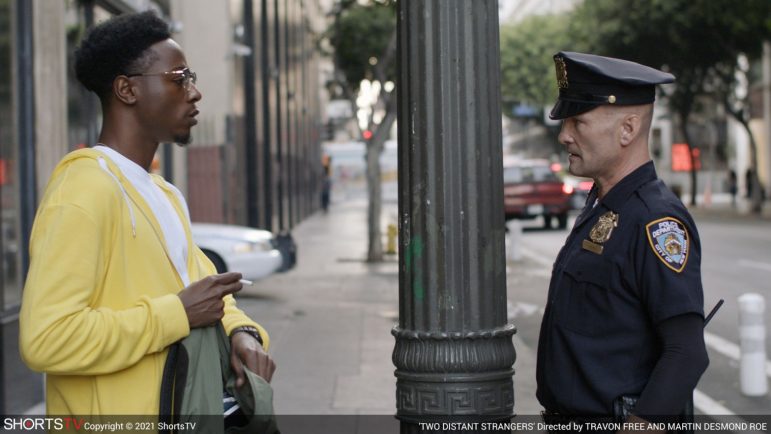 "Two Distant Strangers": Not another time-loop movie? That was my initial reaction a few minutes into Travon Free and Martin Desmond Roe's drama about a hookup that leads to a cop shooting a Black man dead. But the telling is so strong and the commentary so clear-eyed that "Strangers'" premise works, reminding us that this happens day after day after day after day after … No wonder Netfix gobbled it up. It's my second favorite here.
---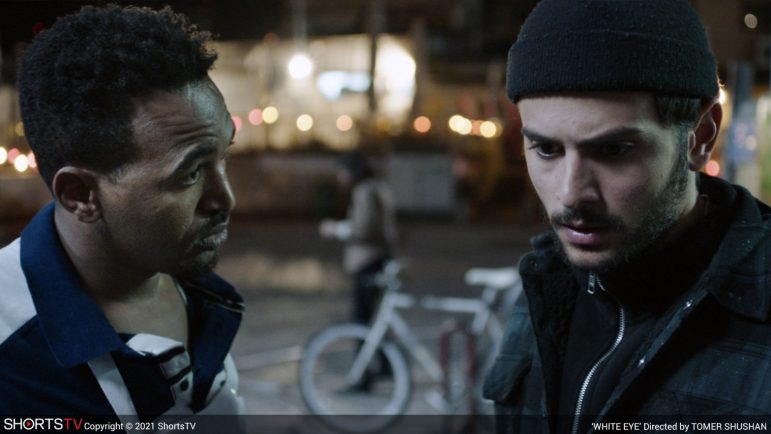 "White Eye": This one-shot wonder, though, tackles racism, immigration and white privilege and does it without ever seeming didactic or preachy. Israeli filmmaker Tomer Shushan's feature works seamlessly as an outraged white man eyes his stolen bike and learns that seeking justice means someone else suffers. It's wise, compassionate, and deserves that trophy.