Virtual Book Launch | Natalie Baszile's We Are Each Other's Harvest: Celebrating African American Farmers, Land, and Legacy | April 6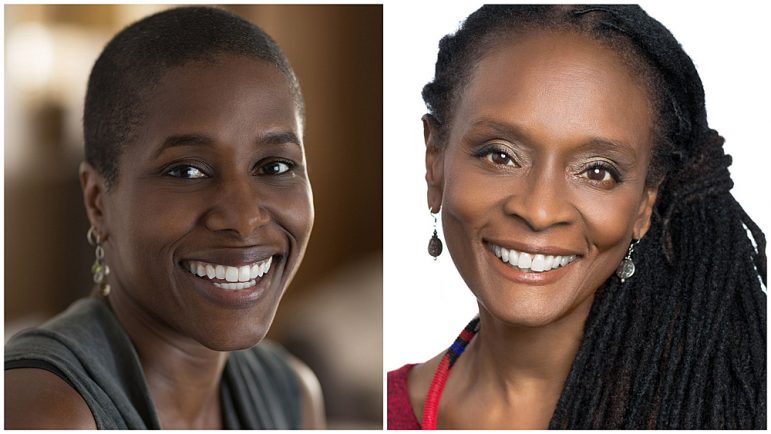 Booksmith and The Bindery host San Francisco-based Baszile, author of the much-awarded novel Queen Sugar that was adapted for television by writer/director Ava DuVernay and co-produced by Oprah Winfrey for OWN. In a conversation with entrepreneur, social justice activist and founding CEO of Impact Hub Oakland (newly renamed Emerge Oakland), Konda Mason and Baszille will map the history of Black farming in the United States. Baszile's new anthology compiles first-person essays, poems, photographs, interviews, conversations and stories of resilience and determination that showcase Black culinary legacies and agricultural practices. Hope for the future is found in the voices and quotes of contemporary Black farmers and others who continue to persevere as the next generation of Black farmers—despite continued systemic discrimination, land loss, and issues of inequity in food justice, food sovereignty and reparations.
~ ~ ~
April 6 from 6:00 – 8:00 pm | Free | https://www.booksmith.com/event/natalie-baszile
---

Cal Performances | A Clear and Present Danger: The Wild West of the Web, the First Amendment, and Saving the News | April 12
In partnership with UC Berkeley's Institute of International Studies, Cal Performances presents a livestream discussion addressing the impact of social media on the news industry. Harvard Law School professor Martha Minow's forthcoming book, Saving the News, centers on salvaging reliable reporting and rescuing the press industry she says is "on the ropes or dying." Minow is joined by Berkeley Law Dean Erwin Chemerinsky—who has argued First Amendment cases before the US Supreme Court—for a live, online conversation exploring the proper role of regulatory legislation and governments in controlling the decline. For anyone interested in how to tell fact from fiction or real news from fake news; for anyone concerned about a free press or democracy, the program is a must-see. The event is part of Cal Performances' Illuminations: Fact or Fiction programming and will be available to view on demand for three months, through July 12, 2021.
~ ~ ~
April 12 at 5:00 pm | Free | Advance registration recommended at calperformances.org/clear-present-danger
---
Green Apple Books: Frank Mortimer's Bee People and the Bugs They Love | April 16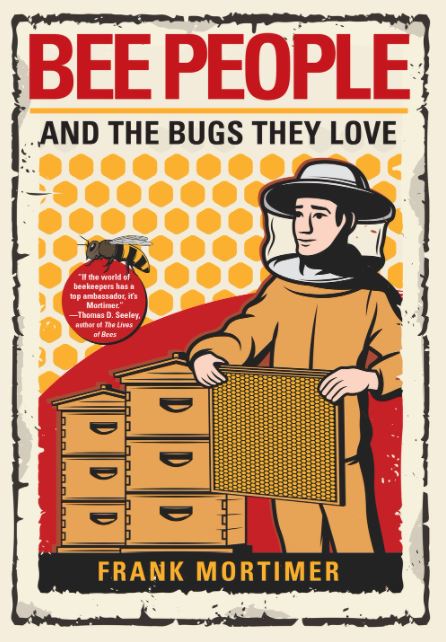 Do you have a beekeeper in your home? If so, join Mortimer (also known as Frank the Bee Man) as he unpacks the secrets behind bees, some of the most invaluable creatures on earth. From stings to swarms and that first taste of honey to the interaction of bees with flowers, agriculture, world economies, other bees and humans, it's a fascinating journey. Gain entry into the kinship of beekeepers worldwide with this informative presentation. Support your local independent bookstore by picking up Mortimer's book for future reading—with a buzz.
~ ~ ~
April 16 from 6:00 – 8:00 pm | Free | www.greenapplebooks.com/event/virtual-event-frank-mortimer; www.greenapplebooks.com'
---
Unity and Struggle: A Collective Address with Tongo Eisen-Martin, San Francisco's Poet Laureate | SF Public Library | Free | April 21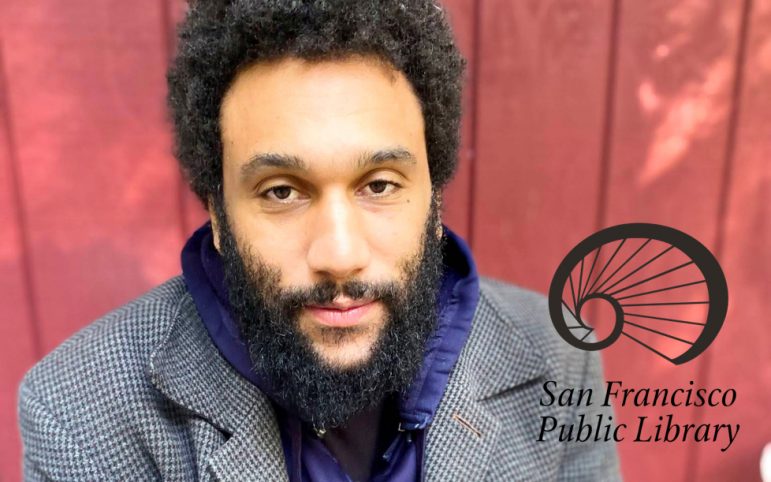 During Poetry Month in April, the city's 8th Poet Laureate introduces art-making as a revolutionary act that acknowledges but transcends pop culture, Hollywood entertainment, the vagaries of consumerism and the priorities of capitalism. He is the founder of Black Freighter Press and among other awards, the recipient of the 2018 California Book Award for Poetry for his Heaven Is All Goodbyes (City Lights, Pocket Poet series). His forthcoming book, A Good Earth: City Lights Pocket Poets Series No 62, will be published in September 2021. Teaching writing workshops at detention centers throughout the country and at the Institute for Research in African-American Studies at Columbia University, Eisen-Martin is a proponent of poetry circles that serve and empower the voices of people in marginalized communities. He will be joined during the Zoom event by artists and activists Marc Bamuthi Joseph, Biko Eisen-Martin, Mahogany Browne, Jive Poetic and Joyce Lee.
~ ~ ~
April 21 from 6:00 – 7:30 pm | Free | sfpl-org.zoom.us/webinar/register/WN_g8ccJAU5QyqbVsa4l5uSpw; SF Public Library Website: sfpl.org/ | sfpl.org/books-and-media/san-francisco-poet-laureate
---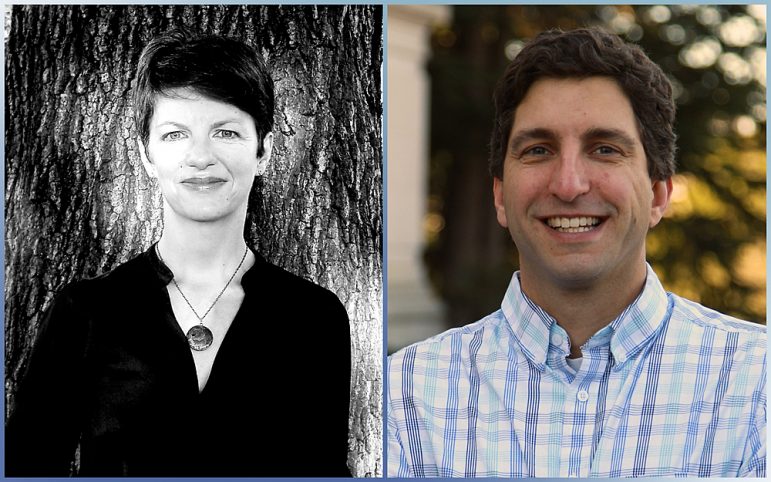 Berkeley Arts & Letters and Greater Good Science Center | Amanda Ripley with Jason Marsh: High Conflict: Why We Get Trapped and How We Get Out | April 22
Ripley and GGSC executive director Marsh power through the landmine of politics in the 21st century. When discord distills into a good-versus-evil feud ("high conflict"), our brains behave differently. But there are ways to engage with "healthy conflict" instead. Ripley is the New York Times bestselling author of The Smartest Kids in the World and The Unthinkable and writes for The Atlantic, Politico, The Washington Post and The New York Times, among other publications. Mason is a resident of Berkeley, and prior to his post as ED of the Greater Good Center, he worked in various positions as an editor, reporter, radio producer, documentary producer and kindergarten teacher. Look to the two experts for science-based answers about how our brains get entangled in conflicts and for tips on the best way to break free.
~ ~ ~
April 22 from 6:00 – 8:00 pm | Free | www.booksmith.com/event/amanda-ripley
---
Seismic Salon: Juan Felipe Herrera | April 29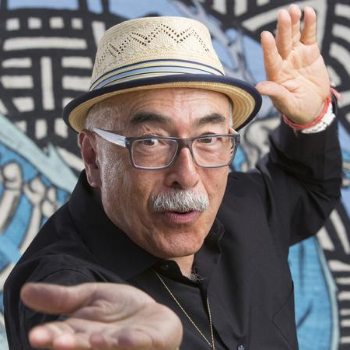 Cap off National Poetry Month with former U.S. Poet Laureate Juan Felipe Herrera in a presentation co-produced by Litquake and City Lights Booksellers & Publishers. Herrera's 30 published poetry collections include Every Day We Get More Illegal; Notes on the Assemblage; Half of the World in Light; 187 Reasons Mexicanos Can't Cross The Border: Undocuments 1971-2007, among others. Upside Down Boy, a book written for children, was adapted into a musical for young audiences. Another, Calling the Doves, won the Ezra Jack Keats Book Award in 1997. As a performance artist, novelist, poet, photographer, lyricist and activist representing migrant and indigenous people and at-risk youths, Herrara is a dynamic performer who never stops moving as he shares the stories and culture of people of Mexican descent in the United States. The ticketed event ($100) is a benefit for Litquake and offers conversation time with Herrara for ten lucky participants.
~ ~ ~
April 29 from 5:00 – 6:30 pm | Limited to 10 participants: $100 (or $500 for all six salons) | www.flipcause.com/secure/cause_pdetails/MTA2NDk4 | Organizer: Litquake