Piedmont High School's Jasmine Ghaderi and Jack Stein won individual titles at the West Alameda County Conference track and field championships, which concluded on April 17.
Ghaderi, a senior, won the girls pole vault on her home pit at Witter Field on April 15. She cleared nine feet, six inches, two feet clear of second place Stephanie Cuprene of Castro Valley. The pole vault and long jump were held at Piedmont.
The rest of the meet took place on April 17 at Hayward High School.
Stein, a junior, won the 3,200 meters in 9 minutes, 56.10 seconds, edging out Alameda's Emilio Cazares (9:59.83). Highlander junior Seamus Chamberlain Carr finished fifth in 10:15.08, with Piedmont sophomore Christian Taylor in ninth (10:28.34).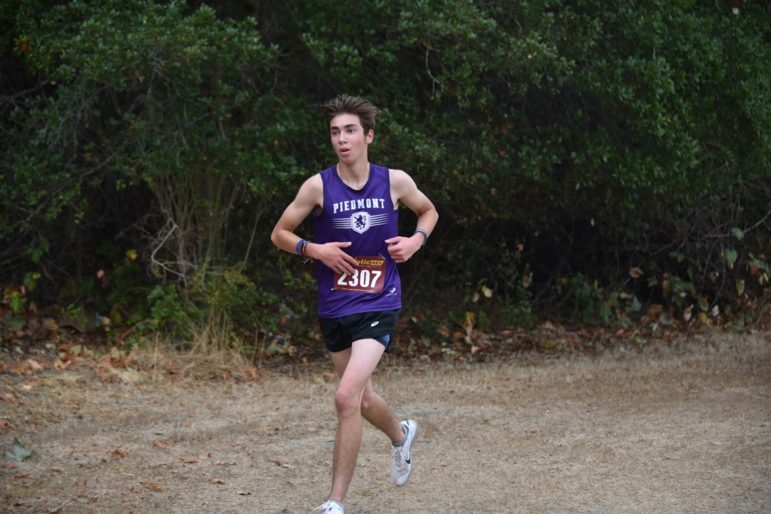 Earlier, Stein took fifth in the 1,600 in 4:37.76. Taylor was 10th in that race (4:42.62), followed closely by teammate Cooper Downing (4:44.54). Alameda's David Song won the race in a tight finish over Arroyo's Miguez Yanez (4:30.18-4:30.35).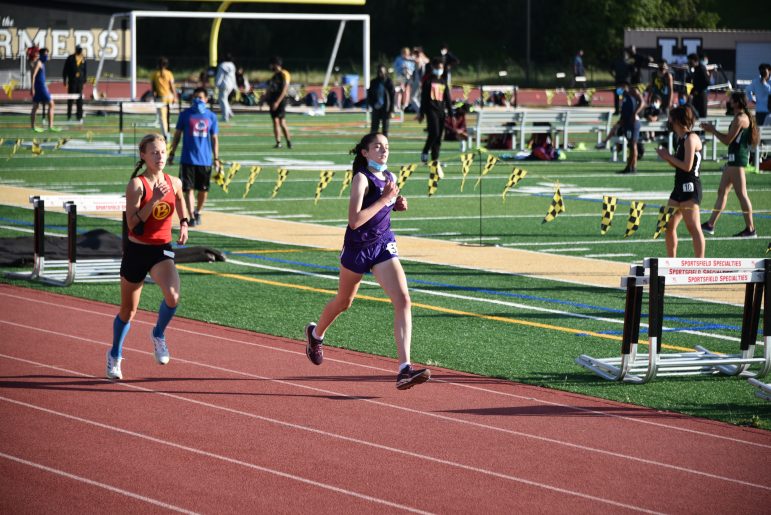 Other top Piedmont girls' performances included freshman Jamie Schwartz, who was second in the 800 in 2:34.25 and eighth in the 1,600 in 5:52.07. Fellow first year Breah Bell was sixth in the 100 (13.68). Junior Katie Korn had a busy week, finishing fourth in the 200 in 31.12, eighth in the 400 in 1:11.61, seventh in the pole vault at 6-0, and fifth in the shot put at 15-11.
Senior Aya Troyer was sixth in the 3,200 (12:50.80) and 11th in the 1,600 (5:54.38).
For the Highlander boys, junior Amir Singh finished second in the 300 hurdles in 45.65. Castro Valley's Nolan Slader won the race in 45.01. Slader was also second in the 110 hurdles.
Freshman Spencer Sorensen-Wald finished second in the pole vault at 9-6, losing to Berkeley's Alfonso Quilatan on the countback.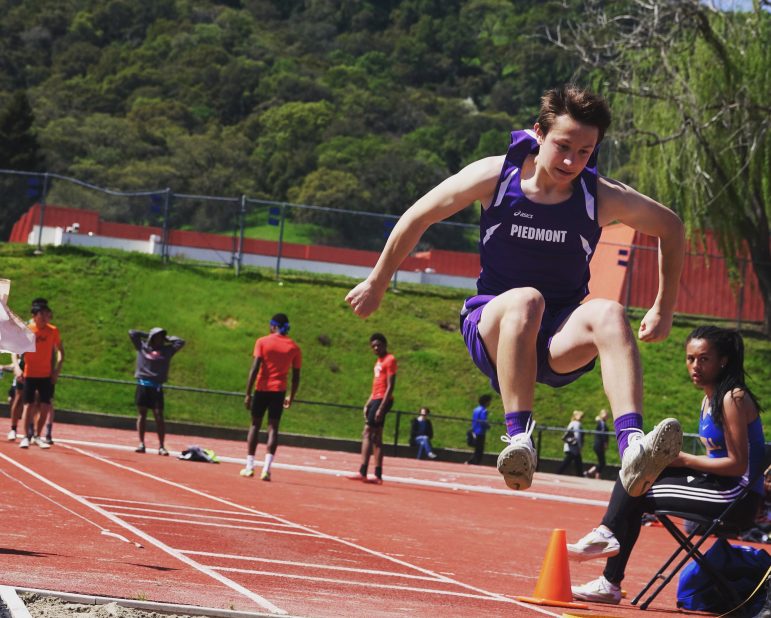 A trio of Piedmont athletes went 4-5-6 in discus. Senior Aaron Valva was fourth at 82-11, followed by sophomore Kai Lambert (73-3) and junior Quincy Munyan (68-4). Valva also was fourth in the shot put at 28-0.
Junior Luke Alban took fourth in the 100 at 11.75, then came back and finished ninth in the 200 in 23.95. Sophomore Jack Zirkelbach was fifth in the 800 (2:07.62).