It ended, as it should have, with Andy Melian sacking Washington High School-Fremont quarterback Eric Johnson on a fourth down play. The Piedmont football team's defense completed yet another dominant performance, holding the Huskies to just 80 yards of offense.
It was a perfect bookend for Melian, who had a fumble recovery on a fourth down play on the game's first drive to shut down a scoring opportunity for Washington.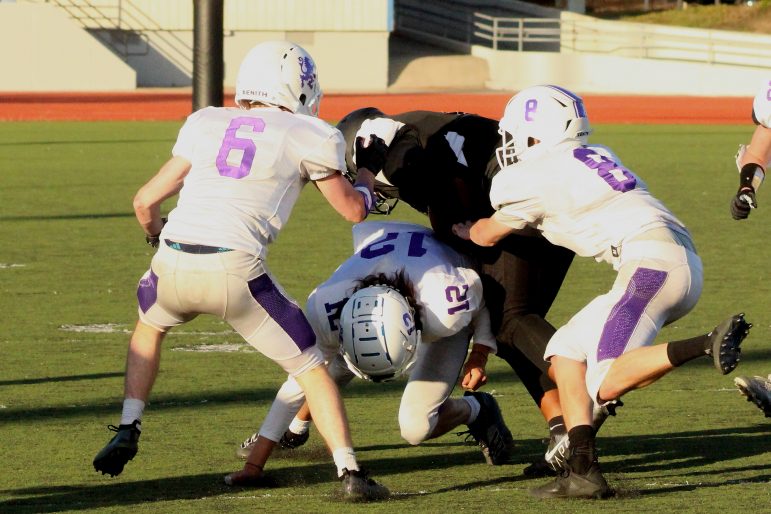 The result was a 21-0 Piedmont win on April 10 at Tak Fudenna Stadium. The Highlanders are now 4-0 and can complete a perfect season in this all too imperfect year on April 16 when they host Kennedy-Fremont.
It was the second consecutive shutout for Piedmont – the Highlanders haven't allowed a score since the first quarter of the Mt. Eden game on March 27 – that's 166 minutes and 17 seconds of game time.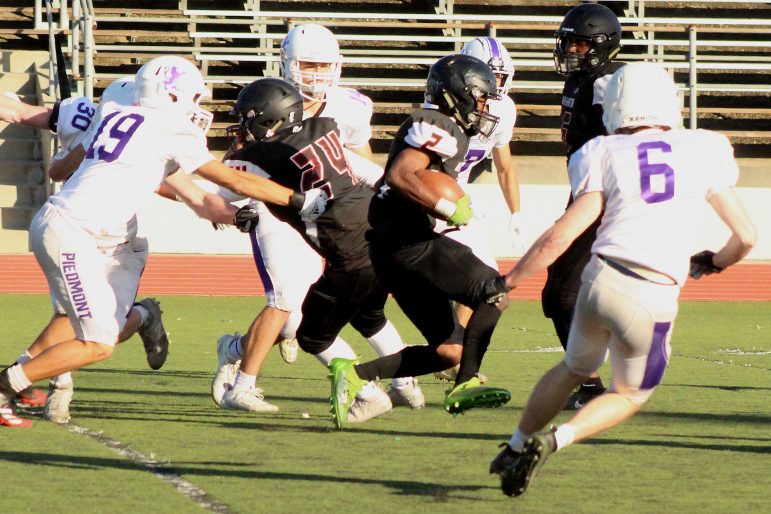 Washington had nine offensive possessions and Piedmont held the Huskies to a three- or four-and-out on six of them. Two others ended on turnovers. Melian and his teammates sacked Johnson five times.
On the year, the Highlanders have allowed 483 yards in total offense, an average of 2.58 per play. In 38 defensive possessions, 22 times the opposition failed to get a first down and had to either punt or turn the ball over on downs.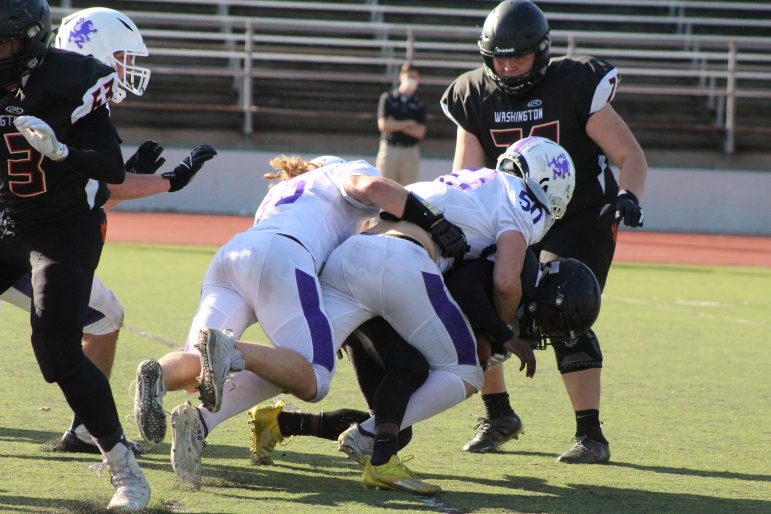 Still, the defense almost allowed two scores early on. Washington (1-2) drove to the Piedmont 8 on the opening drive, thanks to a 43-yard run by Douglas Turner. Joe Hempeck finally pulled Turner down, saving the touchdown. A Johnson scramble got the ball down to the 2. It was still there on fourth down when Johnson tried to scramble and lost the ball; Melian fell on it to end the threat.
Piedmont went three-and-out and the Huskies started on the Highlanders 38. Again, Washington got inside the 10. But on the first play of the second quarter, Hempeck stepped into a Johnson pass just in front of the goal line for an interception.
"We had big goal line stops and the game could have easily been 14-14 at half," Brian Cain said. "I think our defense played really well. We made stops when we needed to."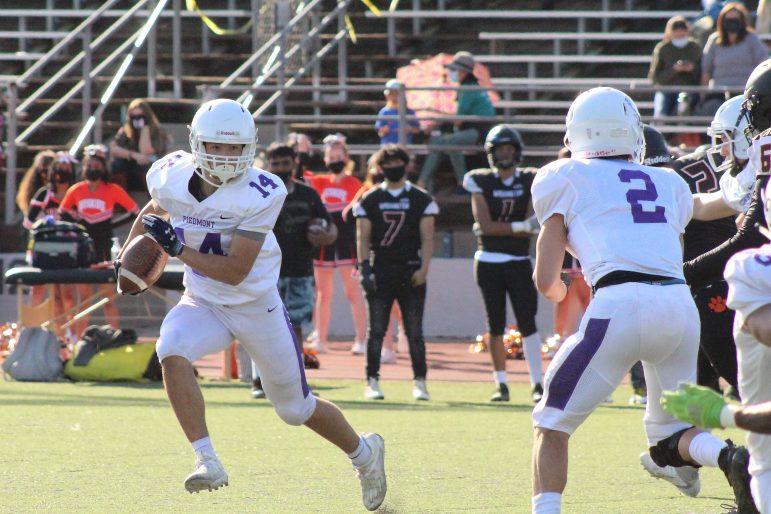 Said Piedmont coach Jerome Johnson, "Early games for some reason on Saturdays, it seems we don't come alive. We seem like we have to go two quarters in the early game on Saturday. We don't seem to see that fire. Friday night lights? We're ready."
Three plays later, Cain broke loose for a 63-yard touchdown and Piedmont took control of the game from there out.
Cain had another terrific game, rushing for 204 yards and three touchdowns on 24 carries. The senior now has 675 yards and 12 touchdowns on 99 carries for the year, 6.82 average.
"That's my biggest run of the year," Cain said. "I've had a good amount of touchdowns this year, but my coach was telling me the whole time that I need to get that long run. I was looking to break one loose. That 63-yard run was satisfactory, I guess."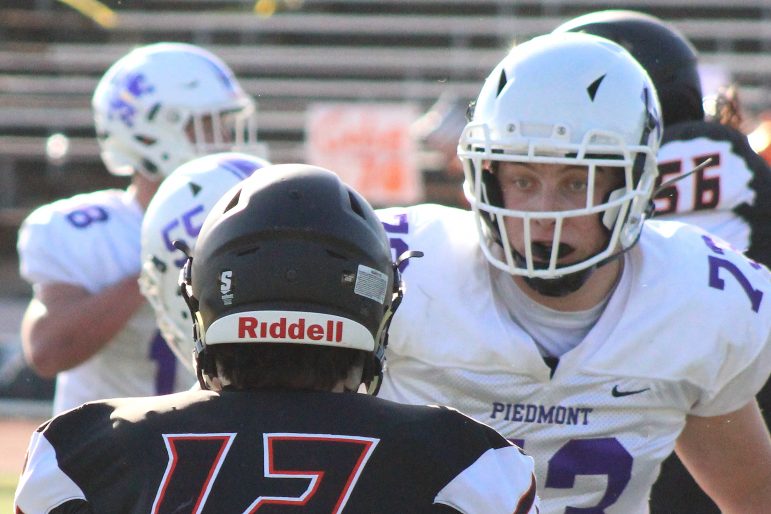 The Highlanders went 3-7 in 2019 including 0-5 in West Alameda County Conference Foothill League play. Along with Berkeley, Piedmont moved into the WACC Mission League this year, and is alone in first place. Cain said his team came into the year confident because this class of seniors went undefeated at the junior varsity level two years ago.
The Kennedy-Fremont game starts at 7 pm on April 16.
Photos by Damin Esper