David Brannigan formally became Piedmont's new fire chief Monday night, with the unanimous approval of his $220,000-a-year contract.
Brannigan, who had spent the past three of his 19 years with the Berkeley Fire Department as its chief, will formally begin his job with the Piedmont department on April 26.
"This is where I want to be," Brannigan, an Oakland resident, told the council Monday night over Zoom. "I didn't want to miss the opportunity to work for this city."
He reiterated that notion in a later interview. "I always had a sense that Piedmont would be a great place to work," Brannigan said.
One reason for that, he said, is the small size of the Piedmont Fire Department, with its single station.
"In Piedmont, the chief still gets to work regularly directly with the fire crews, and that appeals to me," Brannigan said.
City officials announced on April 13 that Brannigan had been chosen from among 36 applicants for the job. Brannigan now succeeds interim Chief Michael Despain, who has been the city's interim chief since Dec, 1, 2020. Despain was named to temporarily succeed Bret Black, who in November left Piedmont to become chief of the East Jefferson Fire and Rescue in Port Townsend, Wash., on the Olympic Peninsula. Black had been Piedmont's fire chief for about two years.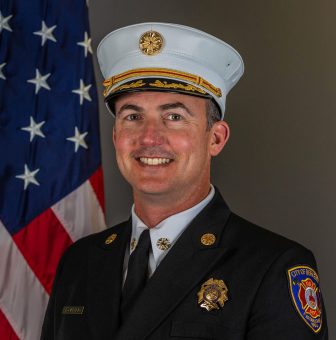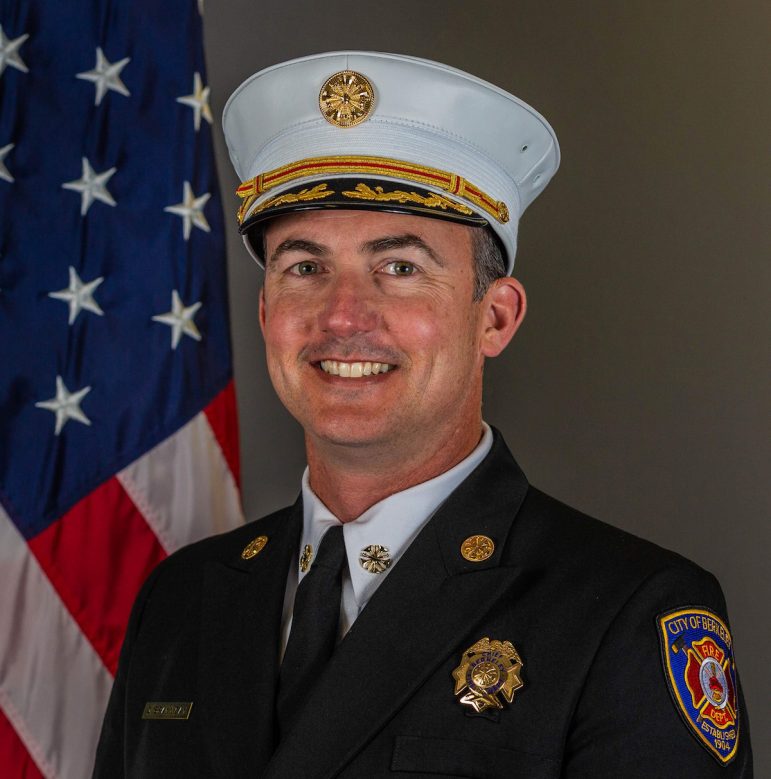 Council members on Monday night welcomed Brannigan to Piedmont, and were especially upbeat about his experience preparing for wildfires in the East Bay hills. Brannigan said he wants to build on the preparation for wildfire prevention that had been spearheaded by Black while he was in Piedmont.
Brannigan said Tuesday he is well acquainted with wildfire prevention efforts in the areas around the Oakland Hills, and has been part of their planning. With relatively little public open space in Piedmont, he said, it's particularly important for his department to engage with property owners to keep fuels in check and otherwise protect their land and homes.
"We need to foster a sense of ownership," said Brannigan, who also stressed the importance of an evacuation plan for Piedmont so the city is ready in case the wildfires threaten.
Having received a bachelor's degree in business administration from Villanova University, Brannigan rose through the ranks of the Berkeley Fire Department as a firefighter/paramedic, paramedic supervisor, lieutenant, captain, assistant chief, deputy chief and interim chief before being named department chief in 2018.
In addition to the $220,000 annual salary, Brannigan will receive a CalPERS retirement benefit and a one-time recruitment bonus of $17,000.
Council members on Monday also thanked Despain for his work in Piedmont, which came during the height of the COVID-19 pandemic.
"The fact there were no crises that erupted is, in large part, a testament to Chief Despain," Mayor Teddy Gray King said.
Even before he formally begins his new job, Brannigan will take part in an Earth Day presentation over Zoom about wildfire mitigation from 7 to 8 p.m. Thursday, April 22. He will be joined by Piedmont Fire Captain and disaster preparedness expert Scott Barringer, and by wildland fire scientist Dr. Sasha Berleman, who heads up FirePoppy Consulting LLC, based in Berkeley. To watch, use the following Zoom link: https://tinyurl.com/5cuv28z2
Brannigan and his wife Molly have three children, one in college and two in high school. They live in Oakland, just southwest of Piedmont. There's that about the new job, too — an easy commute.
"I'm looking forward to walking to work most days," Brannigan said.
Contact Sam Richards at sam.richards4344@gmail.com
(An earlier version of this story incorrectly referred to Brannigan and his wife as Michael and Holly. We apologize for the error.)