Brian Cain wasn't unaware, as they say, that his parents didn't want him to play football.
"My parents were always telling me they weren't going to allow me to play," Cain said.
When he tried out for the flag football team in eighth grade, he had to bring a permission form home to his mom.
"She was like, 'What the heck is this? I told you you can't play,'" Cain said. "I said, 'It's too late, I'm already on the team.'"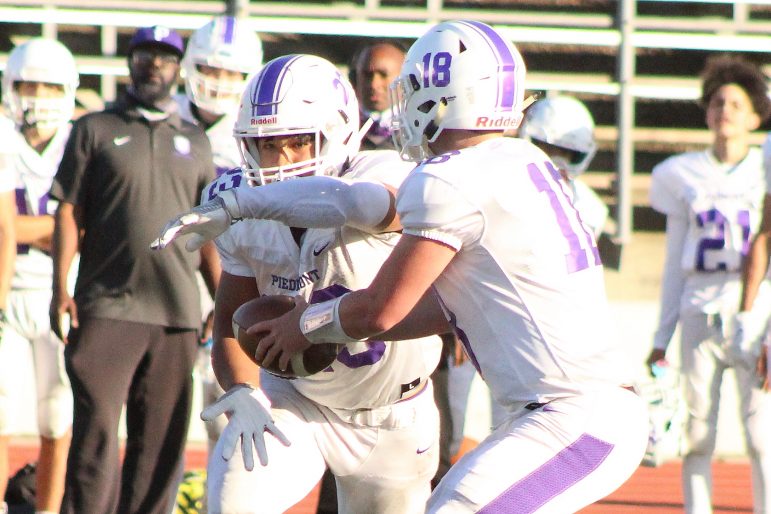 But it did take some effort. He said Paul Pappas, who graduated last year and was in the same Boy Scout troop as Cain, helped out.
"His mom played a big role in convincing my mom to let me play," Cain said.
Four-plus years later, Cain has justified the chicanery. He has rushed for a phenomenal 675 yards and 12 touchdowns in four games for undefeated Piedmont High School. He has also returned an interception 72 yards for a touchdown in the opener against Castro Valley, and contributed eight solo tackles, including one tackle for a loss, as a first-year starter on defense.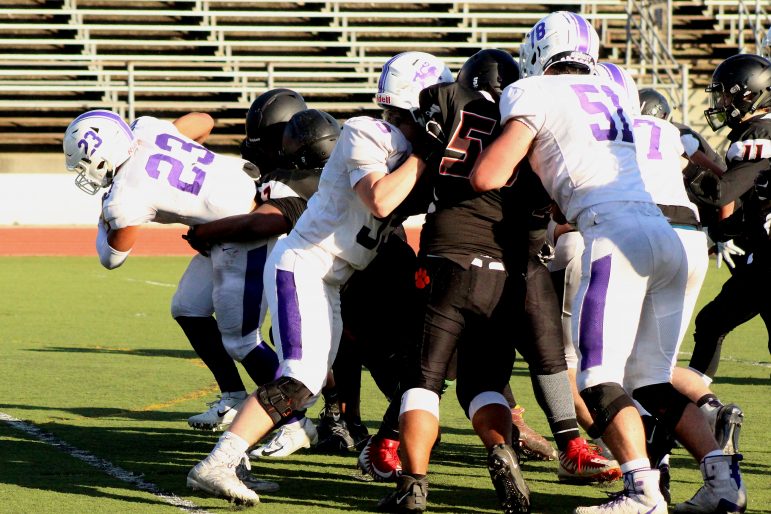 Cain and his teammates will host Kennedy-Fremont on April 16, with a chance to finish off a perfect 5-0 season. No, it's not the same as a full 10-game season, and no, there won't be any North Coast Section playoffs, but it's still a terrific accomplishment for a school that went winless in West Alameda County Conference play in 2019.
The formula for success has been a dominant defense and plenty of Cain on offense.
The defense has not allowed a point since the first quarter of the Mt. Eden game on March 27. Not only did the Highlanders shut out Berkeley and Washington-Fremont the past two games, they held both teams under 100 yards of offense.
Meantime, the Highlanders have taken 190 snaps on offense. On more than half – 99 to be exact – they have handed the ball to Cain. He also is the team's primary kickoff and punt returner. Rarely does he jog off the field.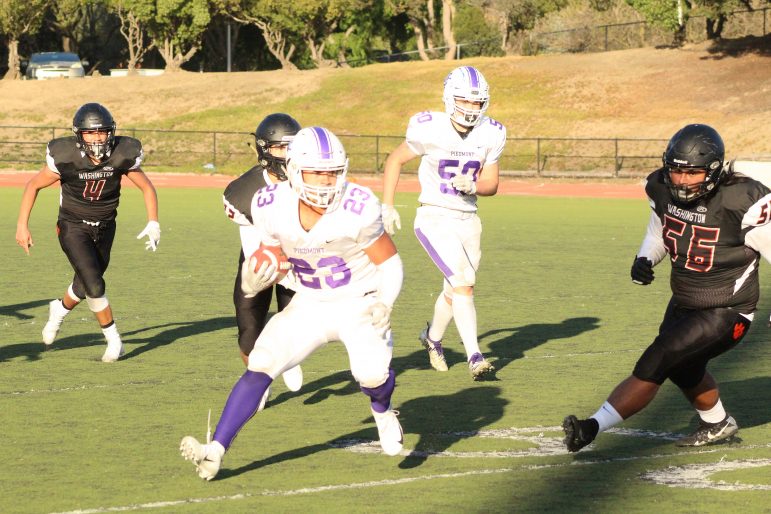 Coach Jerome Johnson certainly isn't afraid to take advantage of Cain's many talents.
"He's extremely physical," Johnson said. "The kid – I don't even know so many words you can say about the young man. Probably one of the hardest-working kids I have ever coached. He has great tenacity. And he has no quit."
"He's an ultimate leader on both sides of the ball. We go as he goes. We're just excited to have him on our team."
Cain has worked hard to be the player he is. Listed at 5-foot, 10 inches, 190 pounds, he has to work to overcome his size. Teammate Jet Moxley has seen it first-hand.
"He's a great leader," Moxley said. "He has been putting in a lot of work all offseason. We have been working out almost five days a week with a speed trainer, as well as lifting multiple times a week. He's definitely putting the work in."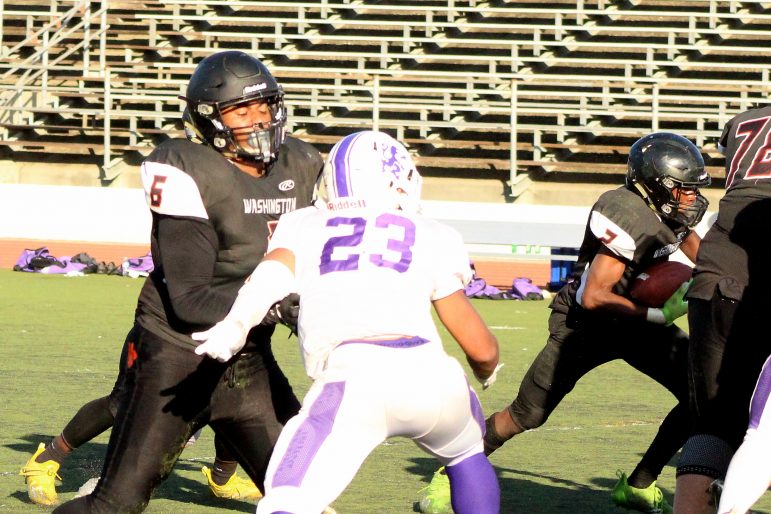 One of Cain's strengths as a runner is that he is rarely taken down by first contact, and if he gets into the open field, his speed makes him hard to catch.
"Running back is one of the only positions where you can succeed where you're not the tallest guy in the room," he said. "I can squeeze through."
"I'm always working on making my cuts a little bit sharper and a little bit faster. Trying to maintain full speed while making a quick cut. My confidence in myself is if I can get through the first level and I can maintain my full speed, no one can catch me."
After the season finale, Cain will get back to work with Oakland Tech coach Virdell Larkins, who has been his trainer for some time. Cain hopes to walk on at the University of Washington. He plans to major in political science and then study law.
Photos by Damin Esper