Arbor Day will be a virtual celebration this year, and to help meet the moment, KCOM has produced a video which will include honoring Piedmont's 19 Heritage Trees and will feature keynote speaker and Piedmont resident Zack Parisa, founder of Silva Terra, to talk about Piedmont's urban forest. (Link to the video will appear on the city's website.)
The city will also be planting three Yulan Magnolias in memory of Ralston Louie.
Public Works hosted a Chalk Art Contest for kids, encouraging them to pick their favorite street or park tree (next to a sidewalk), write the tree's name in chalk, along with any inspired artwork honoring the tree, and to submit their photos.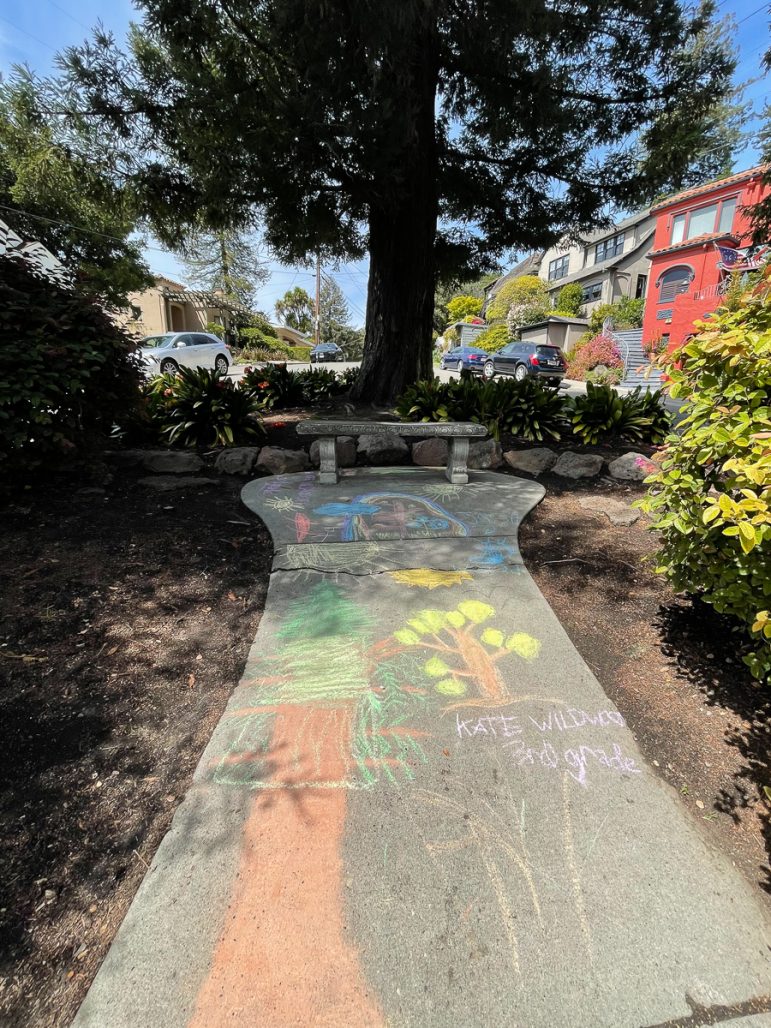 The Heritage Tree winners
The winning trees announced at this month's Park Commission meeting are:
Bay Laurel in Blair park nominated by Marj Blackwell, the Van Slyke Family and Piedmont Connect
Redwood Grove at Linda Beach Field nominated by father and daughter, Sophia and John Ware; and Betsy Goodman
Birch Trees in Hall Fenway nominated by Alicia and Peter Fishel
Big Leaf maple in Dracena Park nominated by Lyle Gordon
Yulan Magnolia at Community Hall nominated by former Public Works supervisor, Dave Frankel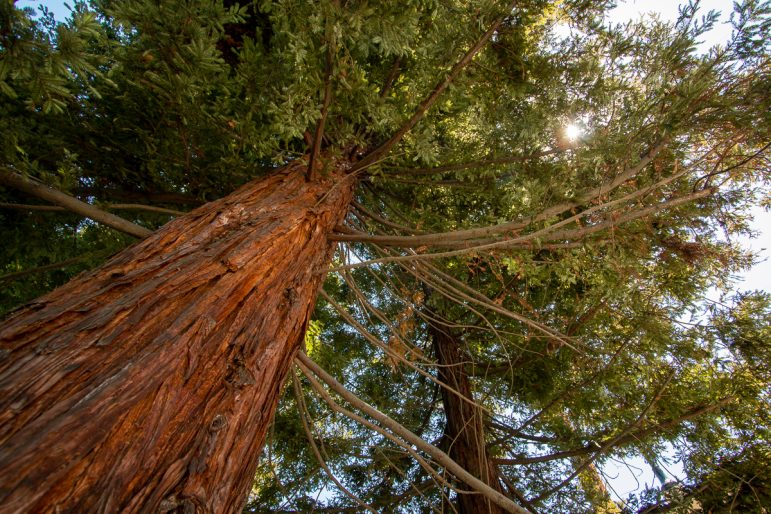 Park Commission members Patty Dunlap helped organize the Arbor Day video and Jim Horner, a landscape architect, helped design the Heritage Tree program. Brian Mahaney, another Park Commissioner, took photographs of the trees. Horner and Dunlap, along with resident Robin Wu, reviewed this year's nominations.