Family: Lindsey and Kenny Meyersieck
Pet: Abner
Age: Approximately 7 years old
Breed: Old English Sheepdog
Adoption Story: We adopted Abner from a shelter in Guatemala through an organization called Animal Aware Guatemala. I had always wanted a sheepdog and we wanted a rescue versus going through a breeder. It's really hard to find Old English Sheepdogs (OES) to rescue! One night during a Google search his face popped up with a photo titled "Hello, my name is Abner." That was it. I knew he was the dog for us!
Abner arrived at SFO emaciated, matted and brought along several parasites: giardia, hookworm and tapeworm! (As my husband says, we didn't even need to pay extra for those.) He was about 2 years old and barely 40 pounds. People who know him now will be surprised to learn that at that point, we didn't think he knew how to bark… but we were wrong!

Likes: Abner loves his human family and takes his job of herding and watching over us very seriously. He also loves hiking in the snow and chasing snow balls.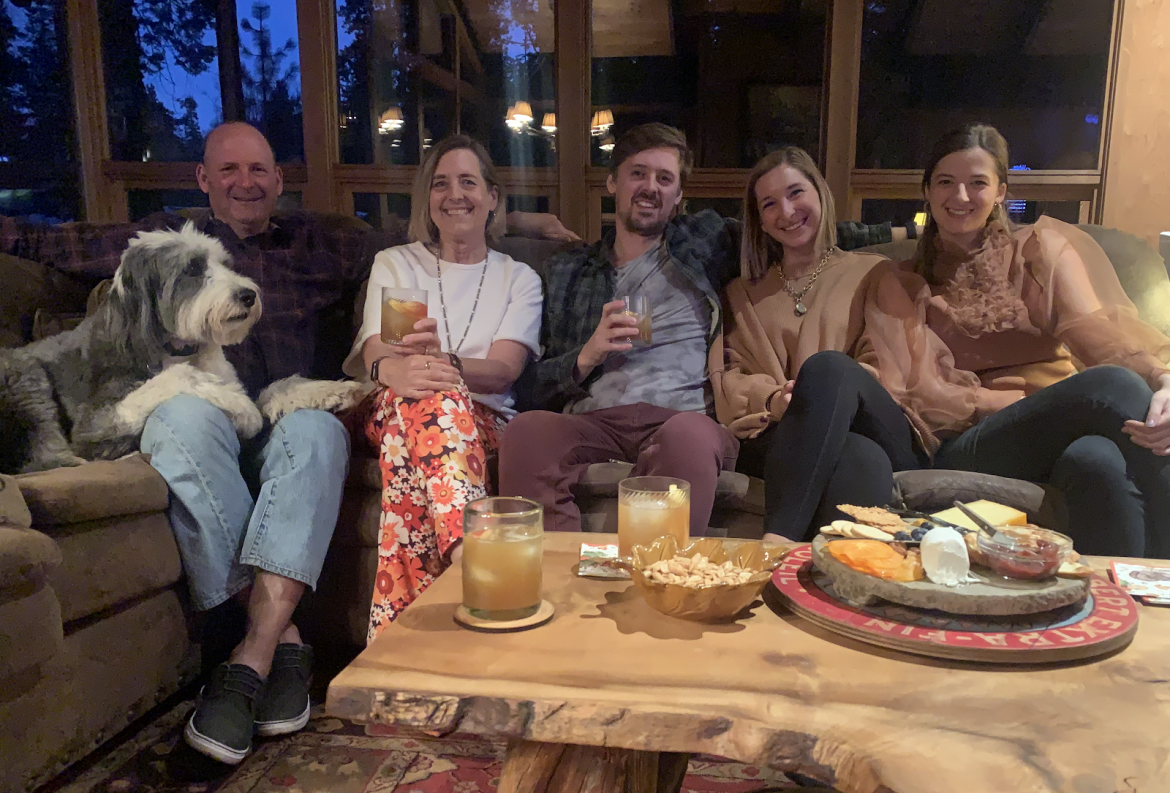 Dislikes: He does not like fast cars (barks!), squirrels (barks and chases!) and toll free calls on our home answering machine (howls at the phone). While he loves to splash in water at the lake or beach, he absolutely does not like (or know how) to swim.

We call him the hug police, because if he witnesses a hug (or suspects one is about to occur) he barks and tries to get in on the action!

He is also deathly afraid of French bulldogs, pugs and borzois.

Interesting Facts: We wish we knew more about his story growing up in Guatemala…we are told they named him Abner because it meant "little lost boy." It's curious how an Old English Sheepdog ended up in a shelter in rural Guatemala so we tested his DNA, and sure enough he is 99% OES…the other 1% could be just about anything.

Anything else? He is a character with a big personality and a great sense of humor. He keeps us laughing and he ensures that our human children visit regularly.
We would also like to apologize to those who have suffered through his annoying barking. Whether it's a squirrel, a fast car or a passing borzoi. We are working on the barking, but it's slow going! He really is a lover, not a fighter.