Billions of dollars and millions of hopeful clients flow through the dozens of online dating sites each year. Big name sites like Hinge, Plenty of Fish, and the venerable Match.com make finding a date so easy — you sign on, upload your most flattering selfie, scribble a few words about your love of dogs or the market value of your hedge fund, and watch the dates roll in.
Matchmaking has been around since long before the internet, and will probably be here long after. But it's hardly a secret that top dating sites today rake in the big bucks not by marrying their customers off but by keeping them coming back for more.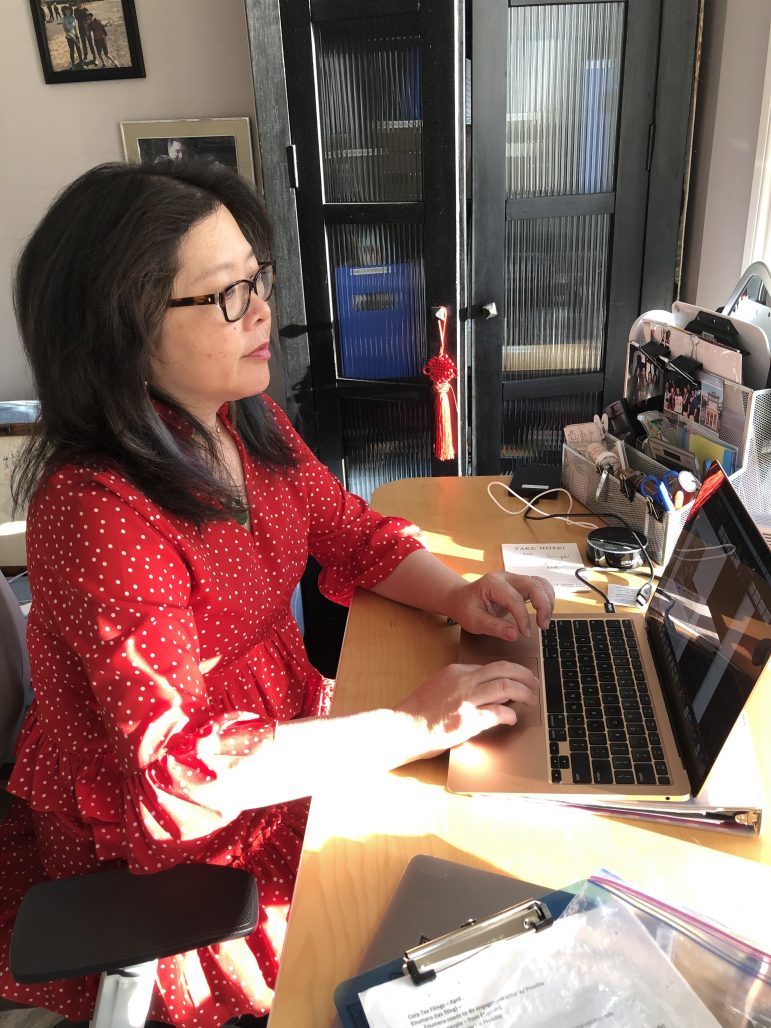 Matchmaking is a human science, not an algorithm.

Cassindy Chao, CEO and Founder of Ancient Wisdom Modern Love
Which creates a space — a far smaller one to be sure — for matchmaking services that offer a customized treatment. These clients, who tend to skew a bit older and more affluent than the twenty and thirty-somethings who crowd the big dating sites– have the will and the wallet for something more personal and private than the herd experience.
Which is where the bespoke, tailored dating services come in. Piedmonter Cassindy Chao runs one such matchmaking firm, called Ancient Wisdom/Modern Love (AWML). The name might give you a clue that it is no mass market hook-up site. "Our business is not based on an algorithm," said Chao. "Everyone gets a personal experience."
Instead of letting software do the work, Chao puts her clients through a rigorous end to end face-to-face process. The purpose is to create a detailed 360-degree personal portrait that will improve the chances of making a match stick. Chao starts off her clients with a detailed personal interview, delving into their professional and personal background, their dating history, information about their parent's relationship, their favorite breakfast foods, and even sometimes speaking to their exes. Next, she interviews five of the client's friends and other family members. All this data is used to develop a sharper picture of the client's strengths and weaknesses — to reveal behavioral tics, bad tendencies like over sharing, triggers, tendencies to commit conversational no-nos, cosmetic or clothing fails, or anything else that might torpedo a first date.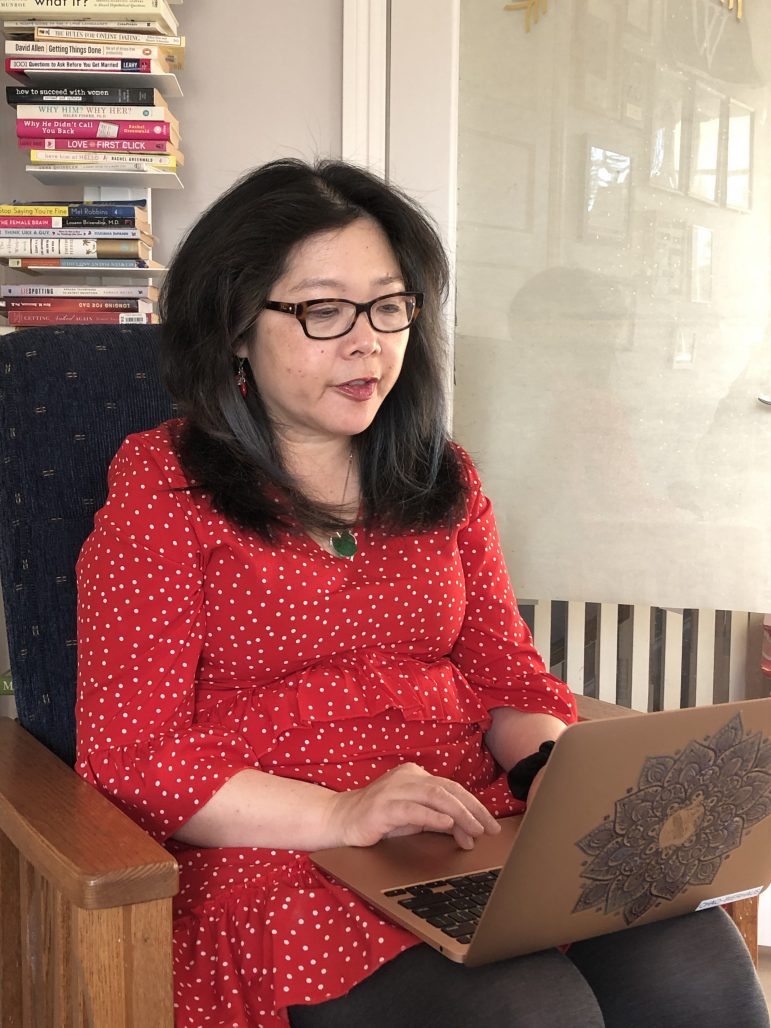 Armed with this information Chao then coaches clients who may be newly divorced, separated, or just out of the dating market for some time. She typically handles two clients at a time. Not every applicant is accepted. Clients who are may be sent out on a mock date with an Ancient Wisdom Rolodex member for a real-life assessment of the client's dating chops. AWML will then recommend tactics to improve the client's score. A personal stylist is always on stand-by.
Chao came to matchmaking both early and late. As a student at Wellesley College in the 1980's, she first plunged into matchmaking informally — setting up a service in her dorm room to get prom dates for college students in the Boston area. (Demand got so high that she soon found herself setting up dates as she sat in her Asian American history class.)
But she left that behind when she graduated with a degree in economics and Chinese studies and began a successful career in banking. That career took her to Wall Street and then to Hong Kong– first at at Bear Sterns, then at JP Morgan, and then at Goldman Sachs.
One day while on the job for Goldman Sachs in Hong Kong the firm's chairman, John Corzine dropped in for a visit and promptly tried to fix up Chao on a date with another young banker. (It did not work, but Chao soon met her future husband Fred at a 30th birthday party of a mutual friend.) A few years later when Chao returned to the US to work at a Silicon Valley start-up, she began tinkering with matchmaking again as an escape from the toxic workplace culture of the firm she had joined. In fact, returning to matchmaking was so restorative that Chao decided to quit the start-up and go all in on matchmaking. She obtained a "Love M.B.A." — the nickname given to matchmaking training with legendary relationship expert Rachel Greenwald, who is said to have brought together more than 800 couples.
Chao stepped out of full-time finance a few years ago, but still works as a consultant on a variety of deals. She puts as much time into AWML as she can, directing it out of the Piedmont home she shares with her husband, Fred Bierhaus and their three children. Business is good. Chao's top clients pay $15,000 per month to join AWML. There is a waiting list to join.
AWML's demographic skews age 50 plus, affluent, often divorced or separated. Chao is less interested in quantity than she is in quality — making a few high-quality matches actually work. "One of my favorite clients," she says, "was a very accomplished M.D. who always took care of everybody but herself. Her weekends were spent taking her parents out, her godparents out. She runs marathons, loves classic movies."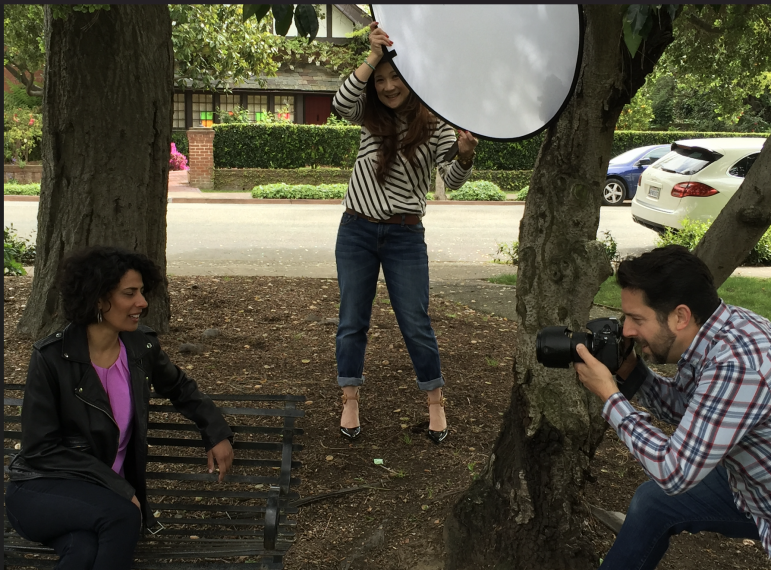 "She wanted to find someone for herself," Chao recalls of this client, describing how the match was made, "but was a little lost, sometimes a little too open and needed to practice flirting. So she went on a series of dates, and we matched her up with a guy in real estate who was the youngest of his siblings and always took care of his parents, too. They each found that after caring so much for others, they could care for each other. They are from entirely different cultures but had similarly strong family values." Last July they got married.
Chao says that "a good matchmaker helps you become your personal best. But we are not therapists. We cannot fix everything. How people approach relationships comes from their own family experiences. Some people always pick broken partners. There are some issues we cannot fix." Once a match is made, Chao fades into the background. Not all clients like to tell how they met, and that is fine.
With the pandemic, a fluky job market, and signs of discontent wherever you turn, it is no surprise that dating has become more challenging, says Chao. "Often people think that they're destined to find a partner. But its more about working at it, learning, thinking, growing. Dating takes time. There are no magic solutions."
There are limitations of what even the best matchmakers can pull off. "I've learned that everybody is an inner prince or princess," says Chao. "We all just have to be bold to shine and own it. But sometimes that takes time. Some go on that journey and some choose not to. We can't force it, we can only encourage it."
A few dating tips from the expert:
Don't bring old issues into a new relationship
Don't over share. When you love somebody it doesn't matter about imperfections, but early in a relationship it does
Avoid showing anger about your ex or any kind of pessimism in general
Don't show that you are triggered easily
Interested in learning more about AWML? Go to www.cassindy.com and have a look.