School boards are appointing superintendents who have grown up in the communities their districts serve, or spent time there as teachers or administrators, in part as a way to curb the chronic turnover in the top position.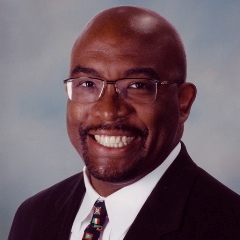 A prime example is San Francisco, where Superintendent Vince Matthews was born, went to school, was a teacher and principal.
Matthews left San Francisco years ago to become a superintendent in several other California districts, including San Jose, Inglewood and Oakland.
In 2017, he came home to San Francisco, this time to lead the 61,000-student district.
But his ties to San Francisco have apparently not been sufficient to immunize him from pressures that are responsible for the ongoing turnover among school superintendents, pressures immeasurably increased by the pandemic.
He announced last week that he was resigning, "with a heavy heart." He has yet to explain why he resigned, except to refer to the fact that the makeup of the board is completely different from the one who selected him nearly four years ago, a potentially perilous situation for any superintendent.
But San Francisco is not alone in experiencing turnover at the top. According to an EdSource survey of California's 30 largest school districts, of the superintendents who were in place in 2017, the same year that Matthews was appointed, 13 have left their posts or will have by the end of this school year.
In addition to Matthews, Matt Duffy in West Contra Costa Unified and David Hansen in Riverside Unified have announced they will be stepping down.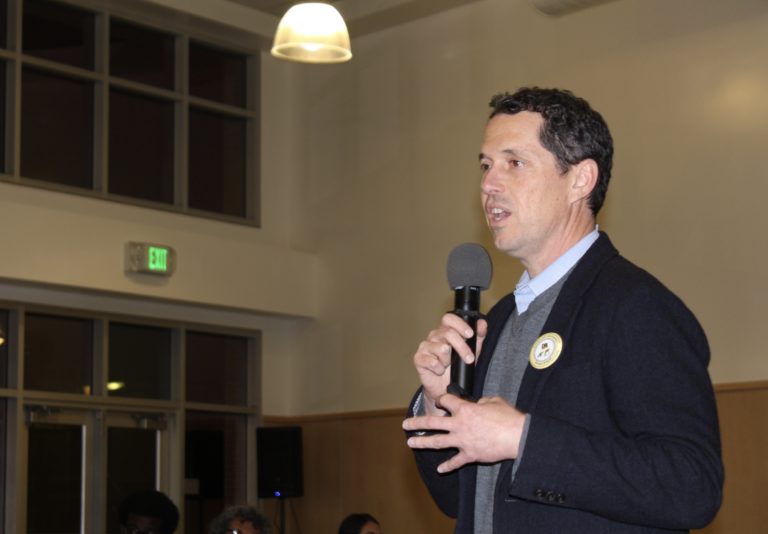 Only two superintendents have been in their posts for 10 years.
The survey results are not necessarily representative of California's nearly 1,000 school districts, but they highlight the extent of leadership turnover in the state's largest, mostly urban districts. The combined enrollments of the 30 districts total about one-third of the state's 6.2 million public school students.
There has also been turnover in some of the largest school districts nationally — most notably in New York City where Chancellor Richard Carranza, formerly a superintendent in San Francisco, stepped down this week after major disagreements with Mayor Bill de Blasio.
In Denver, Susana Cordova, the district's first Latina superintendent, resigned last November, after only two years on the job — although she had been in the district for 30 years. And in Seattle, Denise Juneau announced that said she would leave her post at the end of the school year as well, after 2 1/2 years in the position.
Becca Bracy, executive director of The Broad Center in Los Angeles, which runs professional development programs for current and aspiring superintentents, said she would not be surprised if more superintendents left this year in the wake of the pandemic.
Being a superintendent is a tough job in the best of times, she said. "It is almost impossible to please everyone as a superintendent. In this past year, it has been almost impossible to please anyone."
She said it is likely that a lot of superintendents who were planning to retire a year or two ago, hung on to get their school systems through the pandemic. "Maybe if people feel that there's now a light at the end of the tunnel, or that they could feel better about making a departure now versus a year ago," she said.
In addition, she said, "the pandemic has pushed people in all roles in the school to reevaluate if this is a job that they want to do, if this is a job that they can do."
The turnover could also have an impact on sustaining reforms that were in place before the pandemic, and hopefully districts will return to when students are back in school.
"Stability in leadership makes a big difference in relation to student outcomes," said Carl Cohn, the former superintendent of Long Beach and San Diego unified school districts, and a mentor to many superintendents. He pointed to Long Beach's test scores, which are higher than state averages.
Long Beach has been a model of leadership continuity. Cohn was superintendent there for 10 years, and was succeeded by Chris Steinhauser, a district insider who was superintendent for 18 years before stepping down last July.
"It is impossible to know the extent to which the pandemic is responsible for some of the turnover, but it is clear that it has contributed to it," said Cohn, especially when it comes to the crucial relationship between the board and superintendent.
"The multiple uncertainties generated by the pandemic has made superintendent-board relations more difficult and challenging," he said.
He pointed to the firing of Superintendent Michelle Rodriguez in Pajaro Valley Unified in Watsonville on California's Central Coast at the end of January. Then within days the board reversed itself, and voted to bring her back by a unanimous 6-0 vote.
"We just haven't seen that kind of turmoil in superintendent-board relations," Cohn said.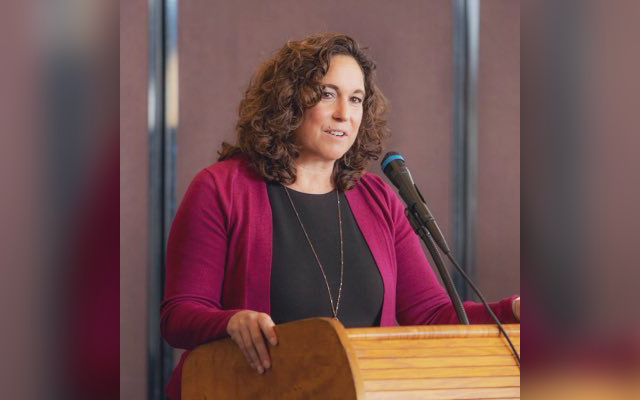 But the pandemic-related pressures no doubt also played a part, going far beyond the already considerable pressures superintendents face. These include parents angry that their schools have not reopened, a mayor berating the district for not doing more to get kids back in school, a stubborn teachers union pushing for safety practices exceeding those required by the state, and a school board that has seemed preoccupied with issues unrelated to the pandemic, like renaming dozens of schools, including those named after George Washington and Dianne Feinstein.
And then, the city filed suit against Matthews and the district to force them to reopen, the first suit of its kind in the nation. As he explained in a EdSource podcast, City Attorney Dennis Herrera, who filed the suit, didn't even bother to walk the two blocks from City Hall to school district headquarters to express his concerns, or even give him a heads up about the pending suit.
Instead, Matthews read about the lawsuit in the newspaper, just hours before the suit was filed. The very detailed filing had clearly been in preparation for weeks, if not months.
There is no central database of superintendents' comings and goings, but in certain regions of the state there appears to be more turnover than in others.
In Palm Springs Unified, Sandra Lyon is stepping down after five years in the post. In Coachella Valley Unified, Maria Gandera resigned after only 19 months as superintendent. By contrast, Elliott Duchon of Jurupa Unified near Riverside will be stepping down after 17 years leading the district — making him one of the longest-serving superintendents in the state.
In San Diego Unified, Cindy Marten just left after being nominated by President Joe Biden to be deputy secretary in the U.S. Department of Education, the No. 2 position in the department.
As for Matthews, in a bittersweet note, he expressed gratitude in his resignation tweet for "having had the opportunity to serve the community that raised me and made me who I am."
---