As we approach the first anniversary of sheltering in place, I think about the last time I strolled into the pool across the street, unannounced, appointment- and mask-less. There was talk about shutting down and I wanted to swim a few laps just in case the pool closed for a couple of weeks.
As I began to backstroke, I noted that the clouds were exceptionally big and ominous. The swim team was in the middle of their workout and I remember how noisy it was — the air filled with the sound of kids laughing and splashing and throwing each other into the deep end. That was the last time I heard a group of kids goofing off.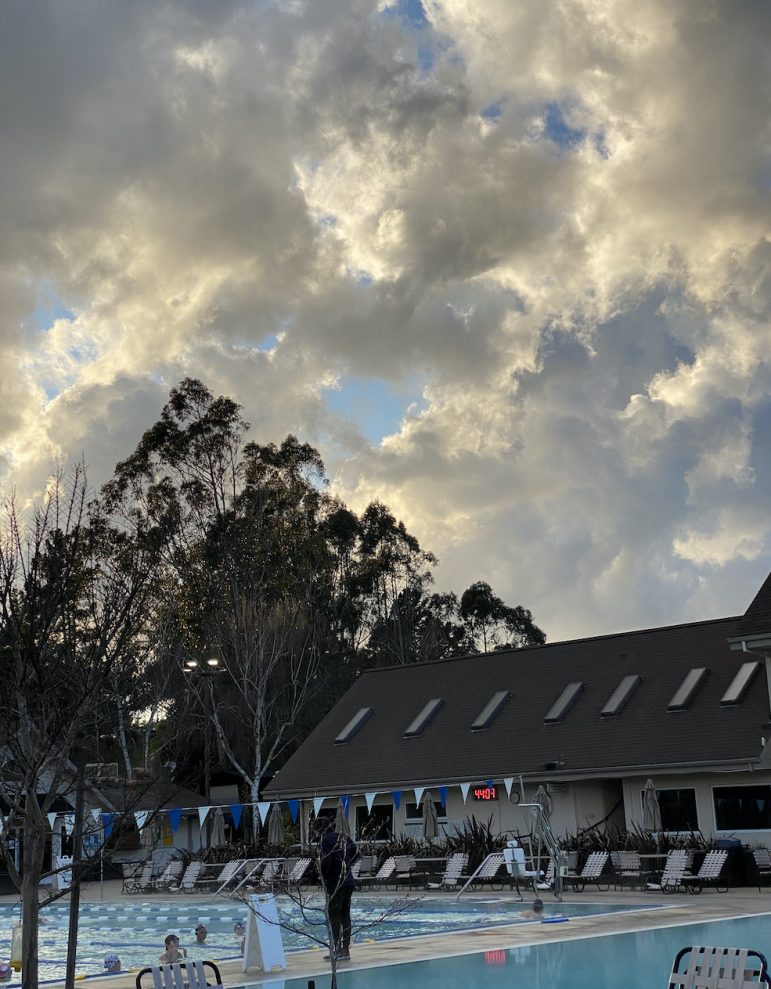 The pool and most of my world shut down the next day.
March 16 became more than a square on a calendar page; it was a stop sign, marking a division between what came Before and what has happened After.
Before SIP, my last plane ride was on February 26 from Washington D.C. to Oakland. I was returning from a legislative conference where there'd been some talk of a new virus found in China. I remember being extra aware of my fellow passengers and thoroughly wiping down my armrests and tray table and that little air vent above my seat with lavender-scented anti-bacterial wipes. Upon my return, I learned that one of the other conference delegates had been diagnosed with COVID-19. Turned out that I was the airline passenger who was a potential carrier.
My last trip to a live performance was on March 11 by way of a ghostly BART car where my sister and I were the only occupants. We arrived to find a nearly empty theater and were soon encouraged to move to the front by Sting, his broken arm in a sling. We were there to see his musical "The Last Ship." That night the production sailed for the last time.
The next day, on March 12, I met up with friends for a planned outing to the UC Botanical Garden. By then the news was alerting us that we were only safe if we gathered outside and at a distance. We did our best to keep somewhat separated, but we hadn't yet learned that six feet was the approximate length of a shopping cart. We spread out for a group photo and nervously chattered about what was to come.
On March 16, when I was taking those few last laps in the pool, my husband went into the office for the last time, coming home with a few files, just in case.
We'd soon spend more time together than we'd ever spent in our forty years of marriage. But we wouldn't celebrate our milestone anniversary with our family as planned.
A friend tells me she'll never forget her last handshake, but I don't remember whose hand I last shook. I can't pinpoint my last meal inside a restaurant. I don't recall the last movie I saw in a theater. I can't hum the last hymn I sang at in-person church. I wish I could.
But if I'm counting the lasts, I must also tally the firsts.
Like my first mask, hand-sewn by my sister. The first time I wore that mask to a store and my glasses were so foggy I gave up before acquiring half the things on my list. The first time I sanitized those same groceries before putting them away.
The first time our kids drove up from L.A., not sure what to do now that their baby's daycare had closed, and they still had full-time jobs that would now happen from home where they were suddenly full-time parenting — so, maybe moving back home would be the answer? At least they could go shopping for us.
(A week of our chilly spring weather convinced them to return to sunnier climes and figure stuff out.)
The first time I had a multi-generational, multi-location surprise birthday party via zoom. The first remote funeral I attended, broadcast from a funeral home several states away.
The first COVID test administered in a Kaiser parking lot; done so thoroughly that my eyes watered for an hour. The first (and thankfully only) time the raccoons got to the DoorDash dinner on our porch before we did.
I think about those early "After" months of confusion and isolation and want to weep. But I also recall how the fog of COVID-times created space to pursue new things.
A Zoom lecture taught me how to sketch the birds that kept me company. A tweet tipped me off to an online book group that spurred me to finally read "War and Peace." An Instagram post led me to a writing workshop that birthed my second novel.
Speaking of births, we just welcomed our fourth grandchild. He will hopefully be the first and the last baby born into our family during a pandemic. He is one of the gifts of this year; something I will treasure even when I'm once again backstroking to the sound of children at play.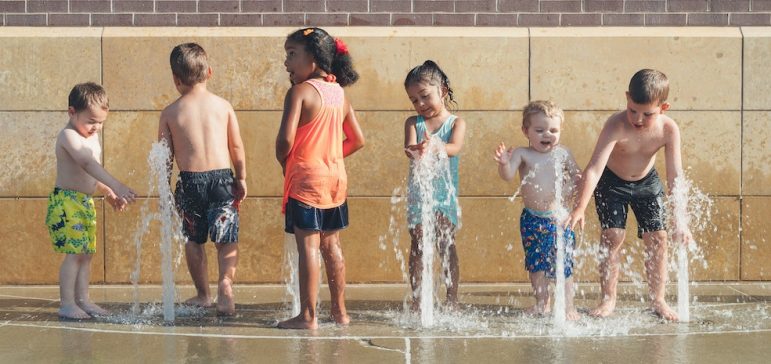 ---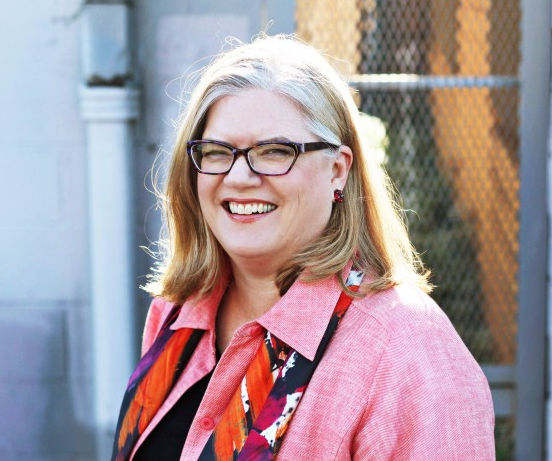 Kathryn Pritchett is a writer and blogger who likes to explore the basic building blocks of good design. Her writing about design-related things can be found in many print and online publications including the Bay Area News Group where her column Things Elemental ran for many years.