Parents: Get out your calendars, PRD is thrilled to announce our Summer 2021 dates!
We will return with many of our popular classes & camps for preschool-8th grade including: Sports, Science, Arts, Dance, Drama & more! Class/Camp offerings will be offered in 2-week sessions and available to view online via CommunityPass April 2nd.  Stay tuned for MORE details as we approach our upcoming registration.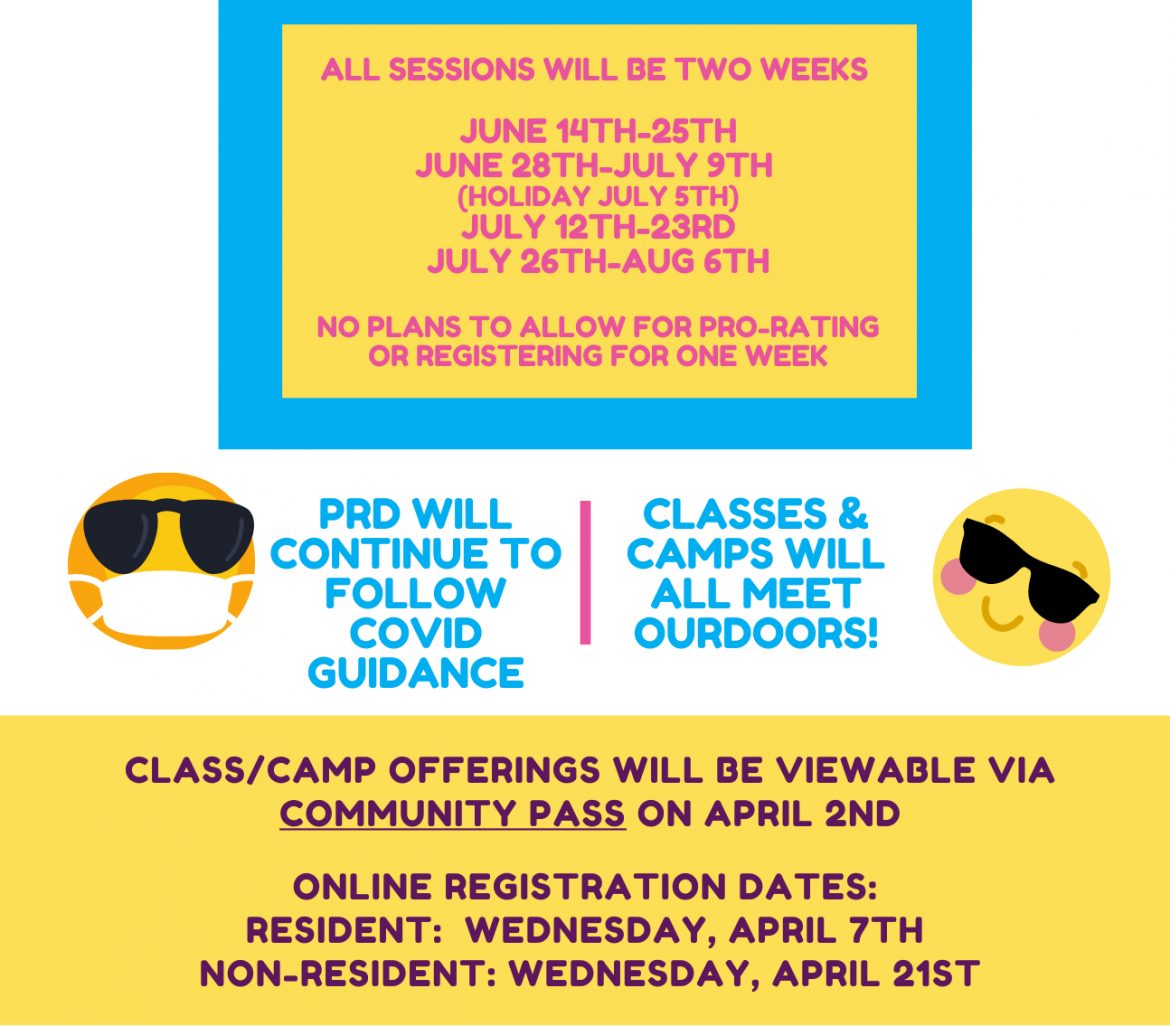 Online Registration Dates
Resident:  Wednesday, April 7  | Non-Resident: Wednesday, April 21
Learn more about registration and signing up for a Community Pass (to be available for summer program signup on April 2) HERE.